Today is February 19, 2015. As all of you know, February is Black History Month and I have a piece of that History for you today. This blog entry will showcase an issue of The Charleston Courier from Charleston, South Carolina. It was published on this day in 1836. The 179-year-old newspaper includes a number of slave ads (sales of "Negroes" and even a reward for a Runaway) and an article pertaining to the debate on Abolition. You will note the markings on the newspaper. This is the original file copy of the editor. He used some kind of a number system to keep track of the advertisements.
Here are some photographs of the paper ...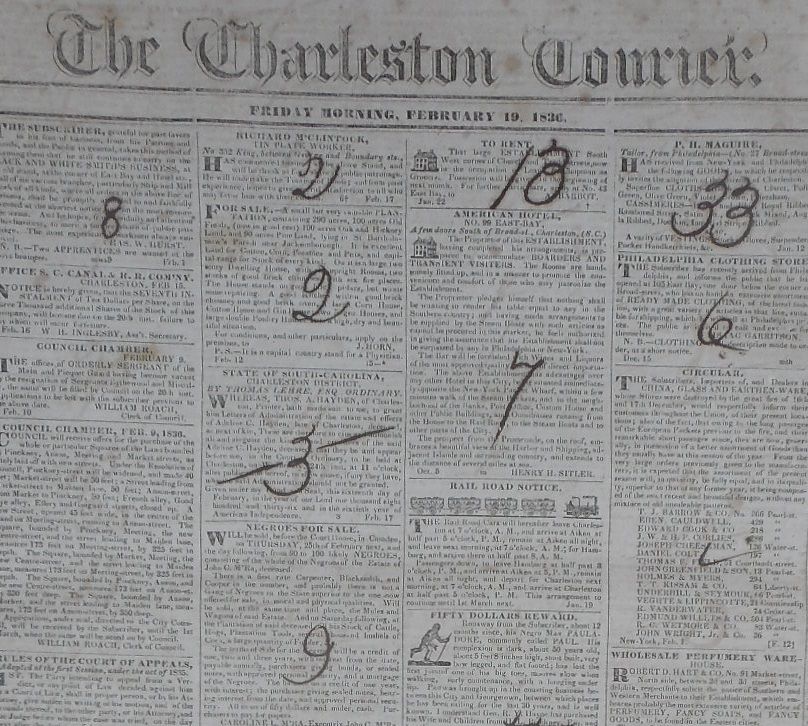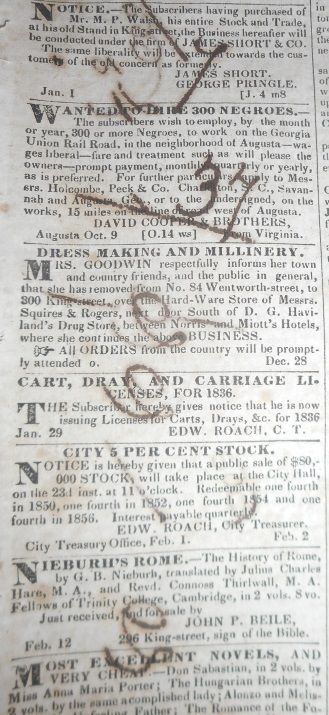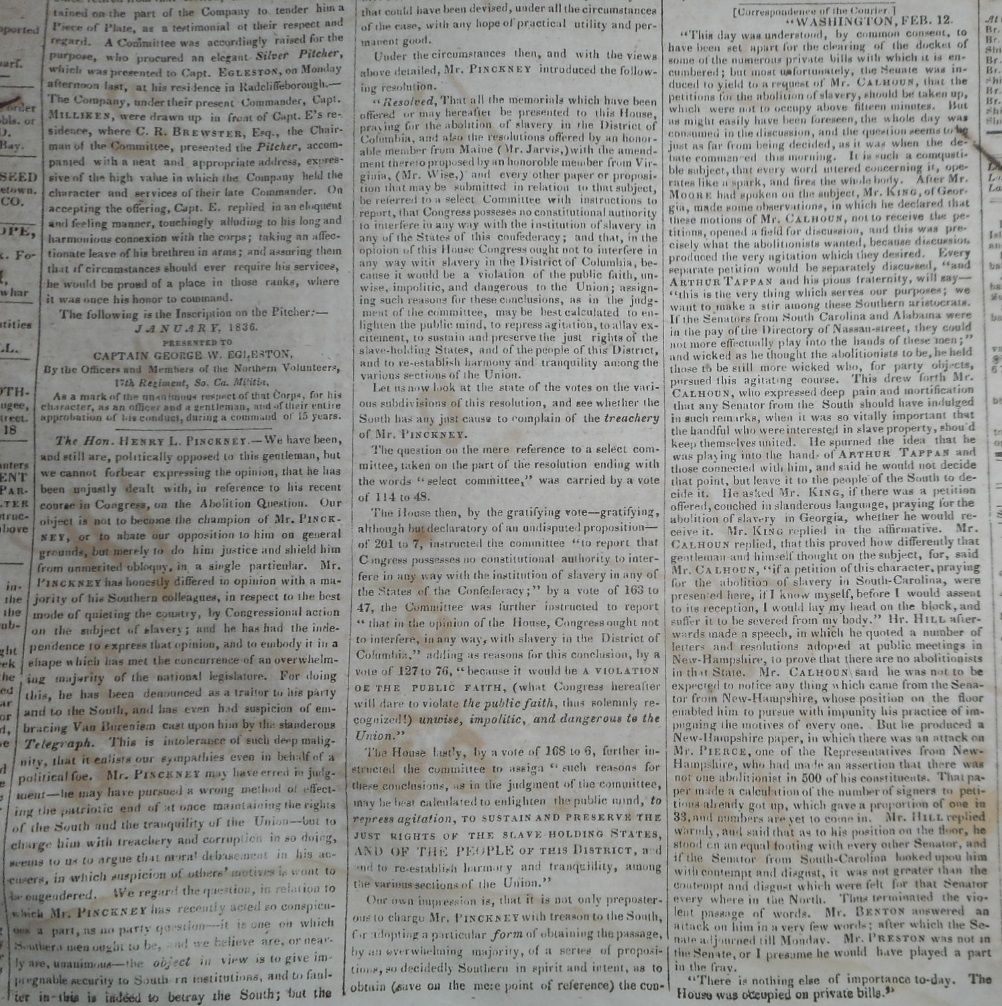 I am currently working on a video for this newspaper. I did not finish it on February 19 as I had hoped. This blog entry will be updated on February 20.
Update (February 22, 2015): This project took longer than expected. Here are some more photographs of the newspaper ...
Here you see a specific group of Negroes "consisting of 3 Fellows, 3 Wenches and a little Boy":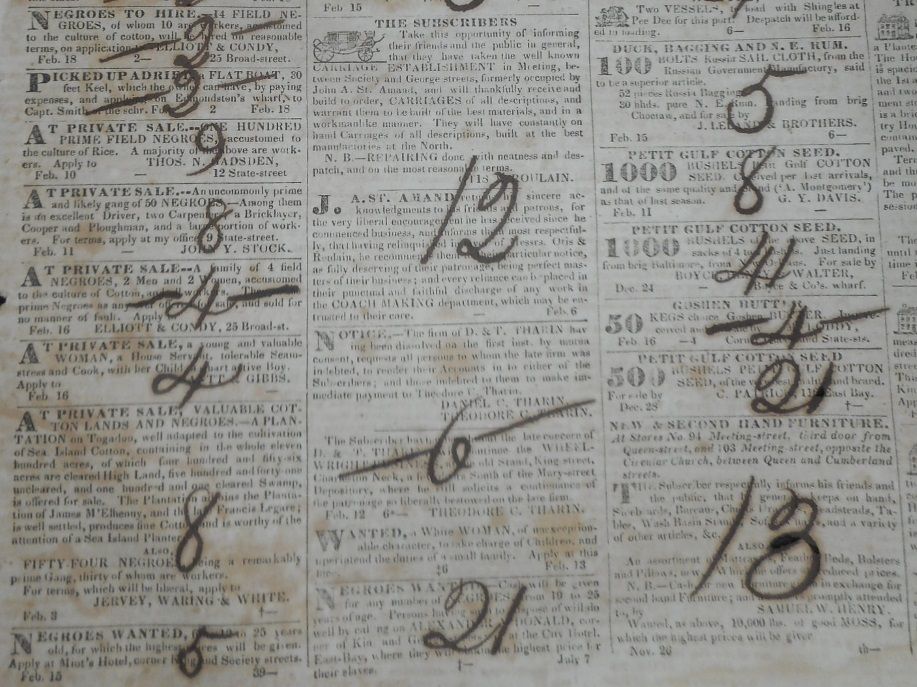 The video:
The url for the above video: https://www.youtube.com/watch?v=brRo7Q6U41E