This was a very large and very incredible Reenactment. The grounds of the Neshaminy State Park hosted several Encampments, vendor tables, musicians and the Battle itself which was
specifically the Battle Of Bolivar Heights that originally took place in Virginia on October 16, 1861. Not only were there dozens upon dozens of Reenactors, the Battle also included cannons and horses!



The preparation:

Here are some photographs of a Confederate Dog that was standing by the tables for the Sons Of Confederate Veterans and Daughters Of Confederate Veterans!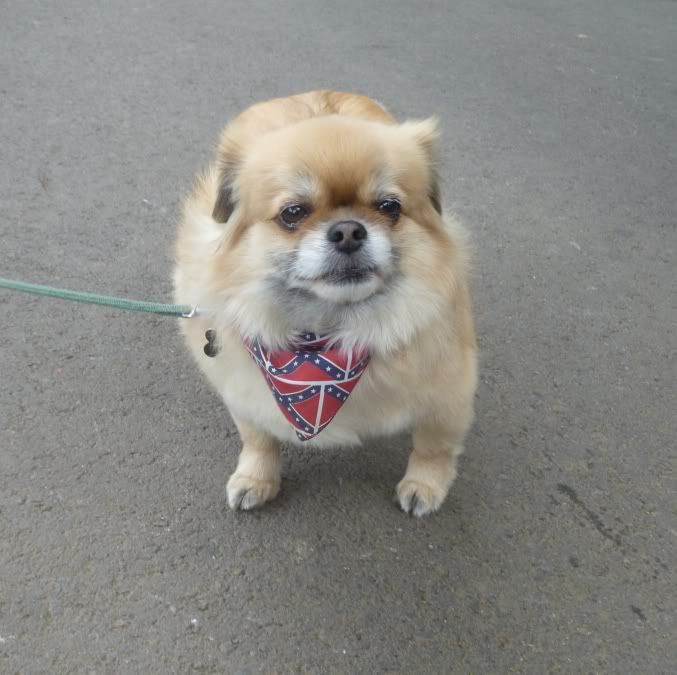 Here are some photographs of the vast Union Encampment ...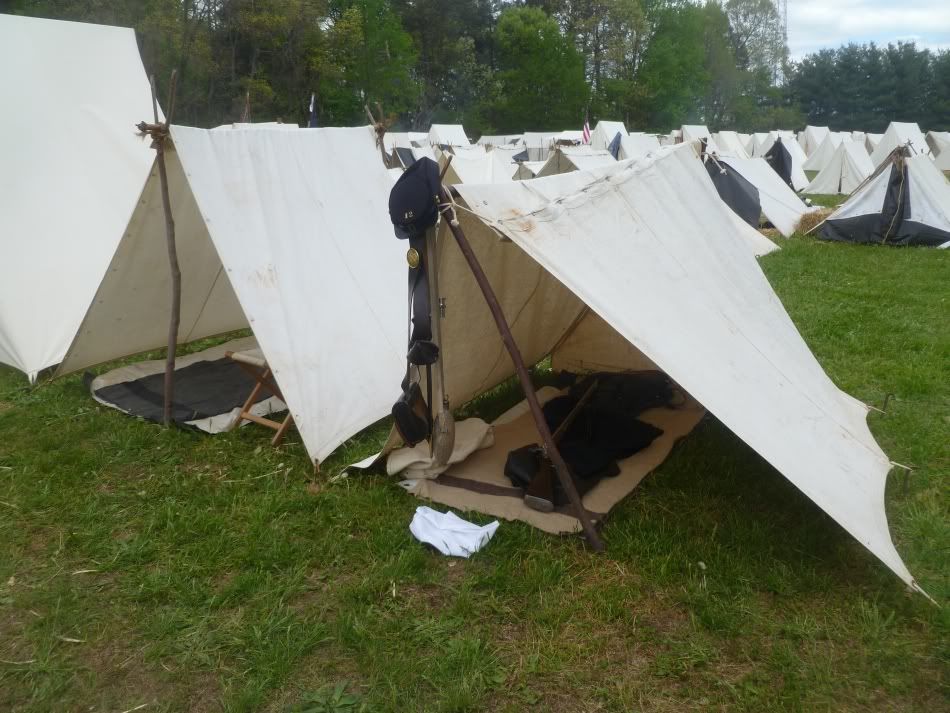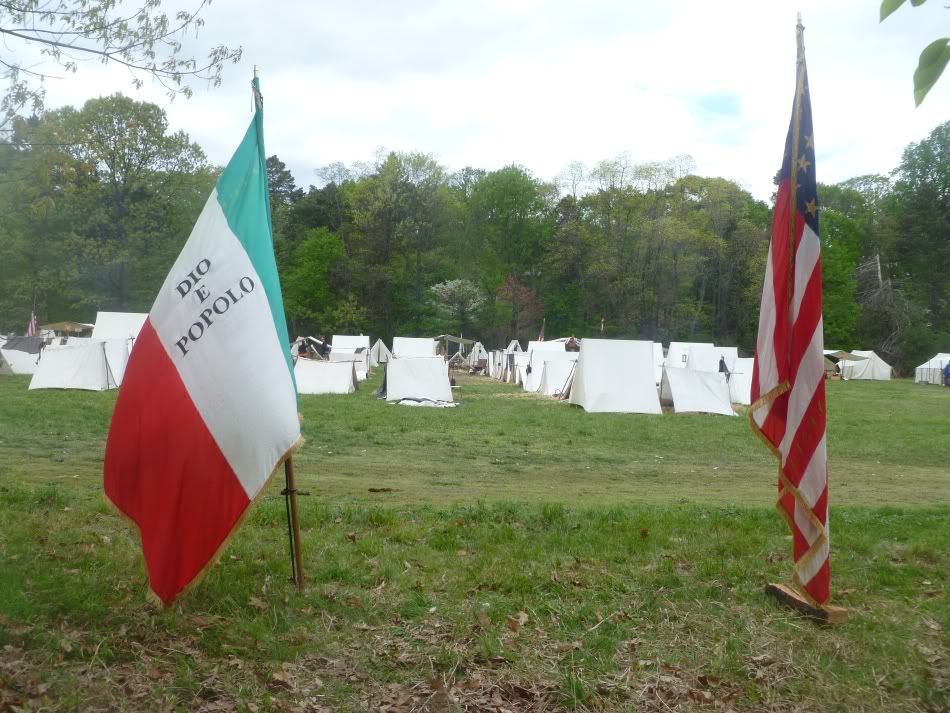 Some suds are in the pot: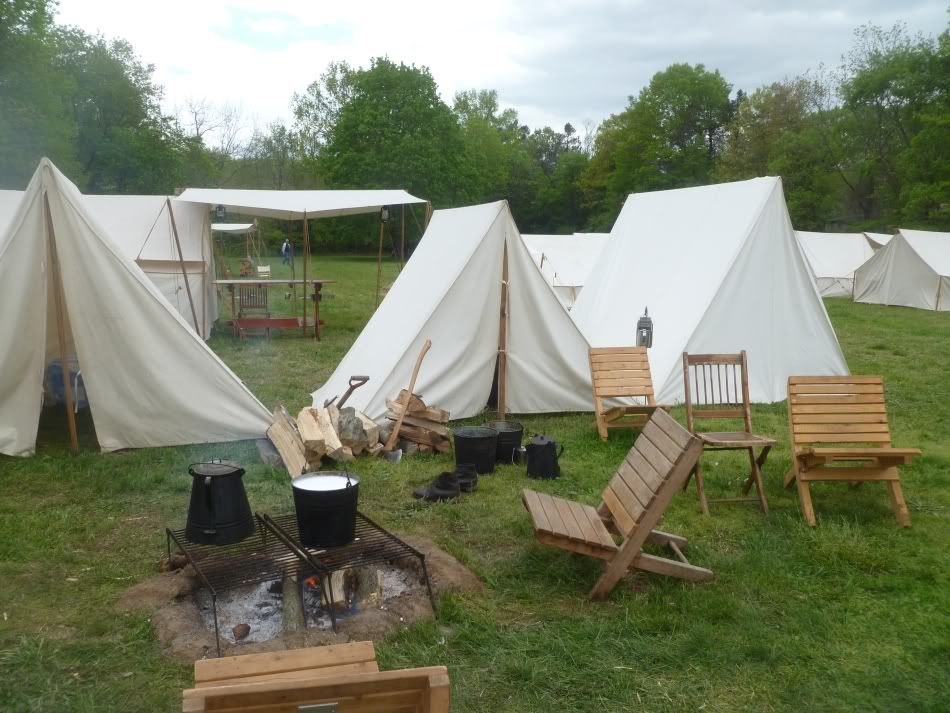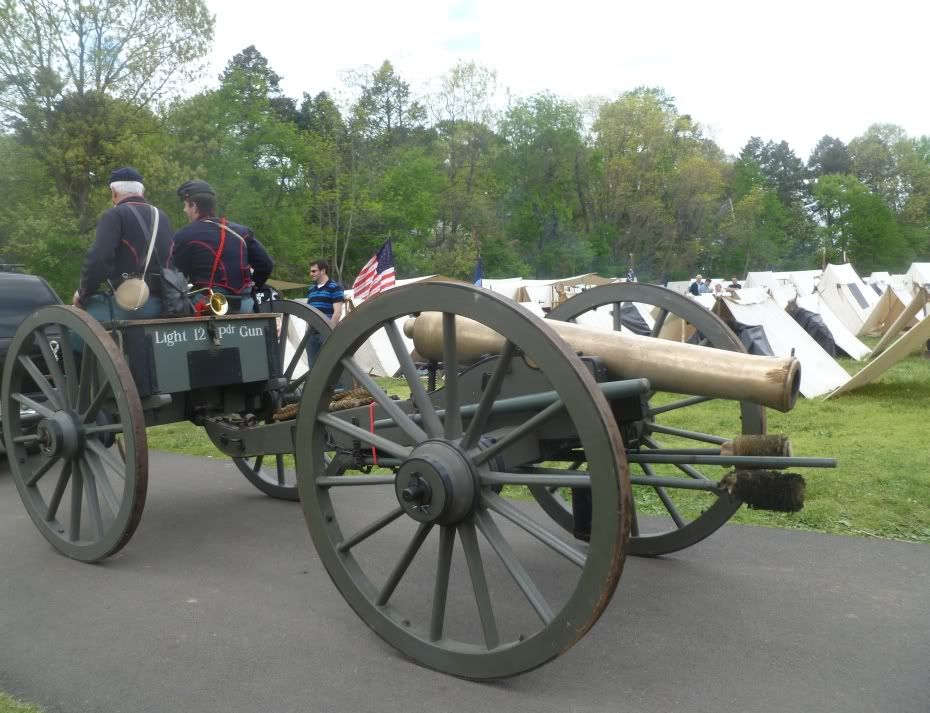 Confederate Encampment ...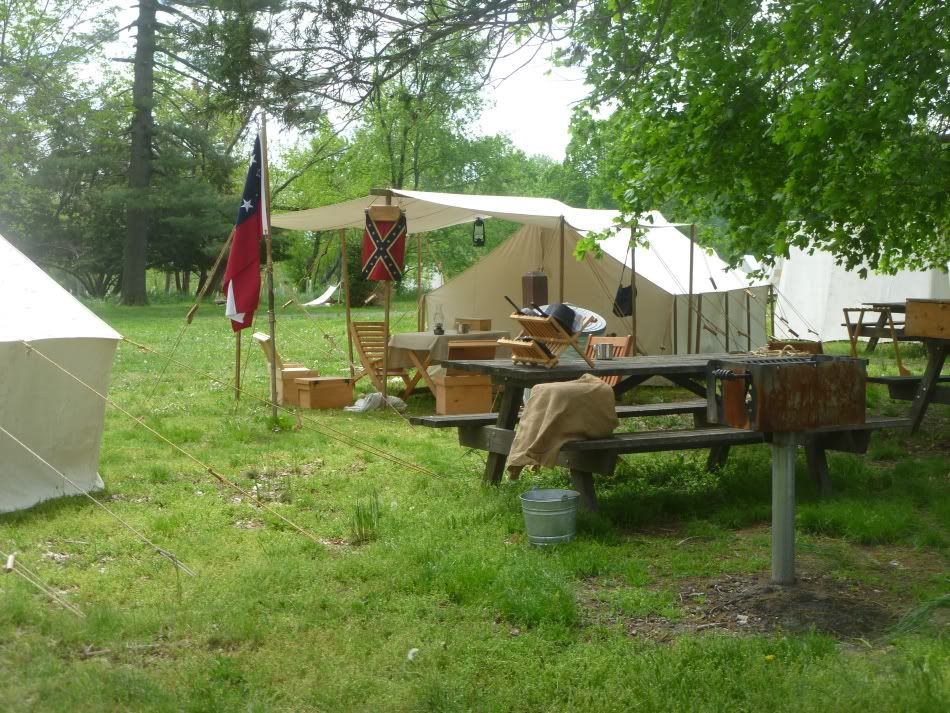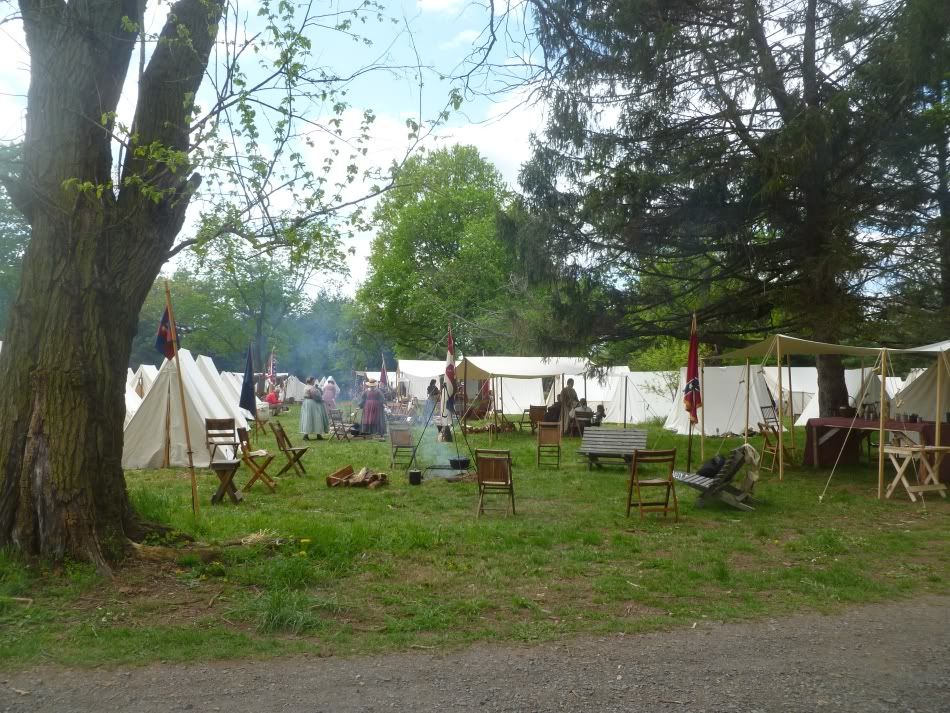 The Battle ...




Opposing sides ...




The Battle rages on ...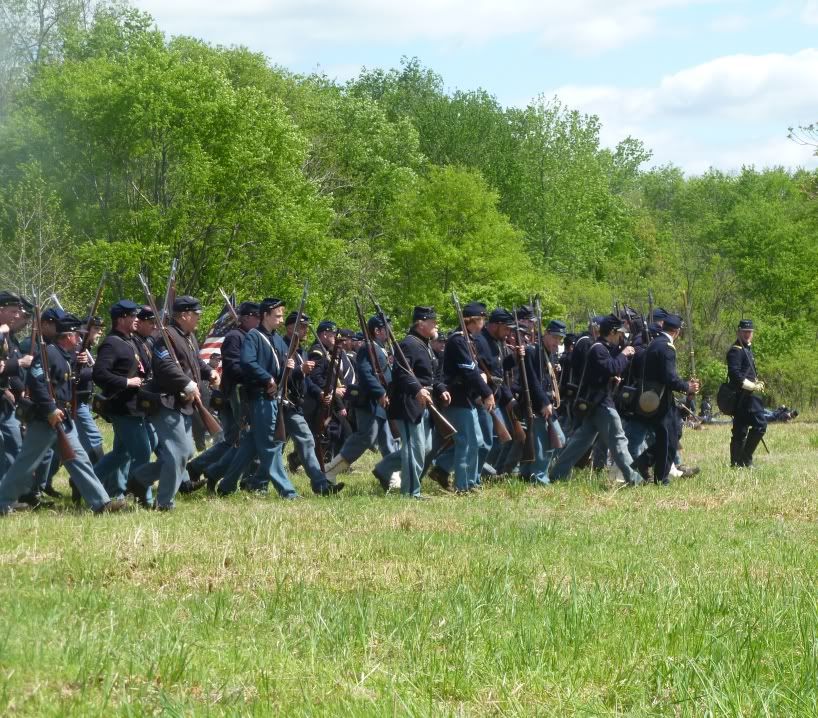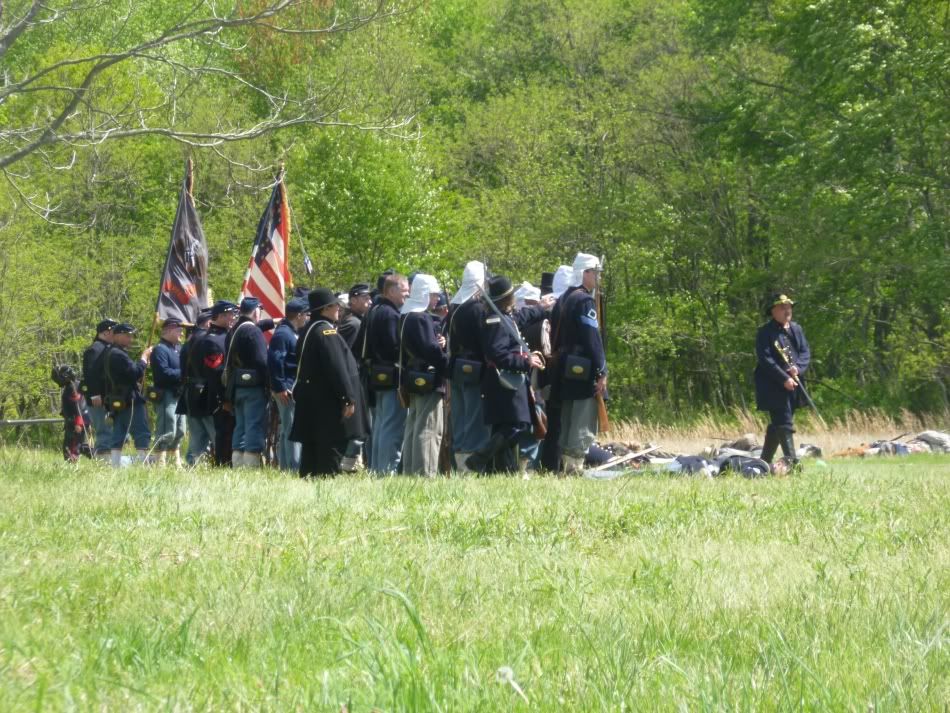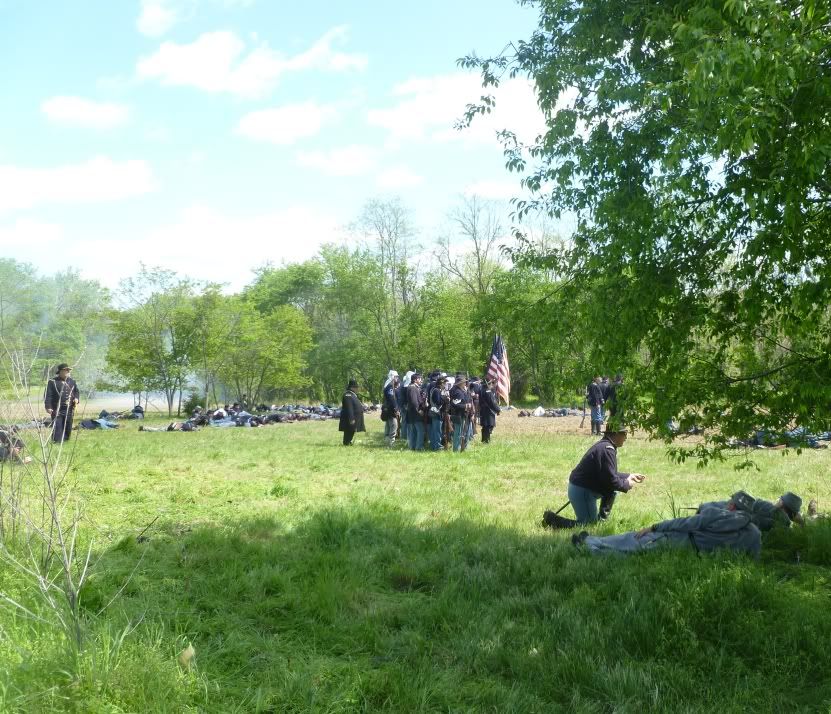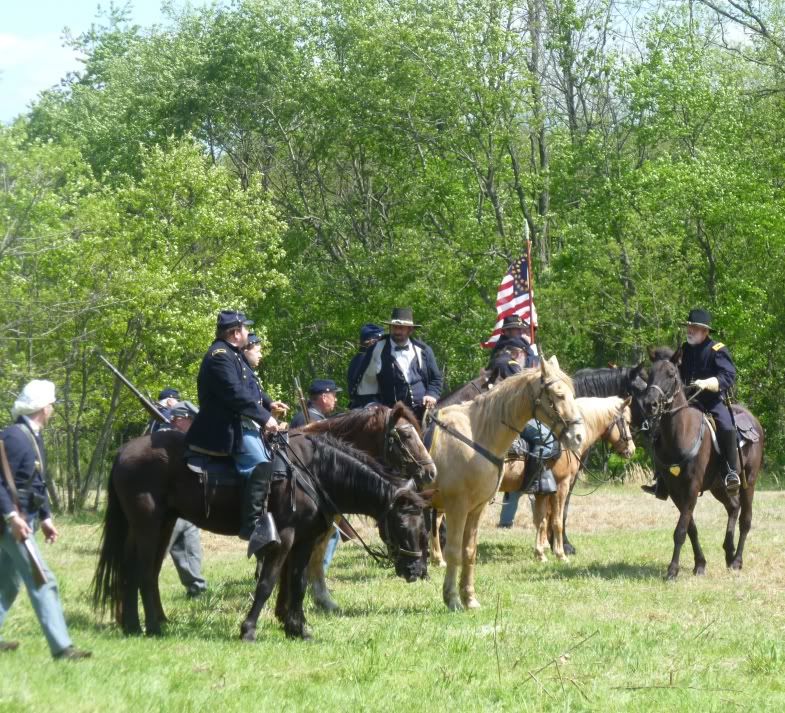 A Confederate Soldier Review:



After the Battle, I walked through the Park and came upon a band called the Camptown Shakers. I saw them for the first time in Cape May in September of last year. The band is always a fine addition to any Reenactment, Encampment or Living History event.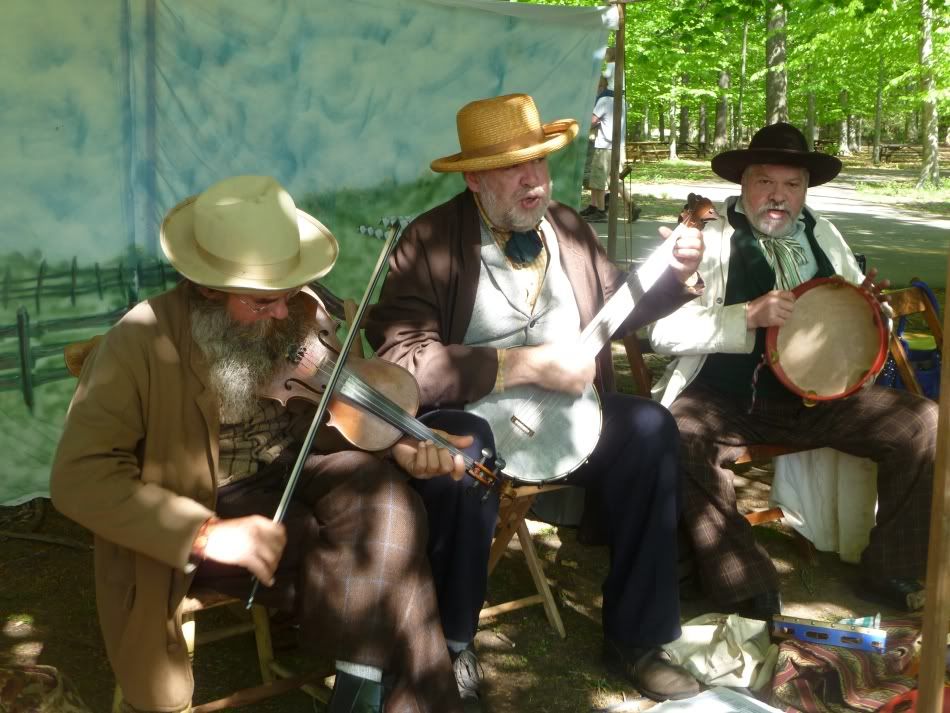 As I mentioned earlier, the event featured vendors. Here are a few items I purchased ...

Some reproduction postcards referencing the 150th Anniversary of the American Civil War:



A couple figurines: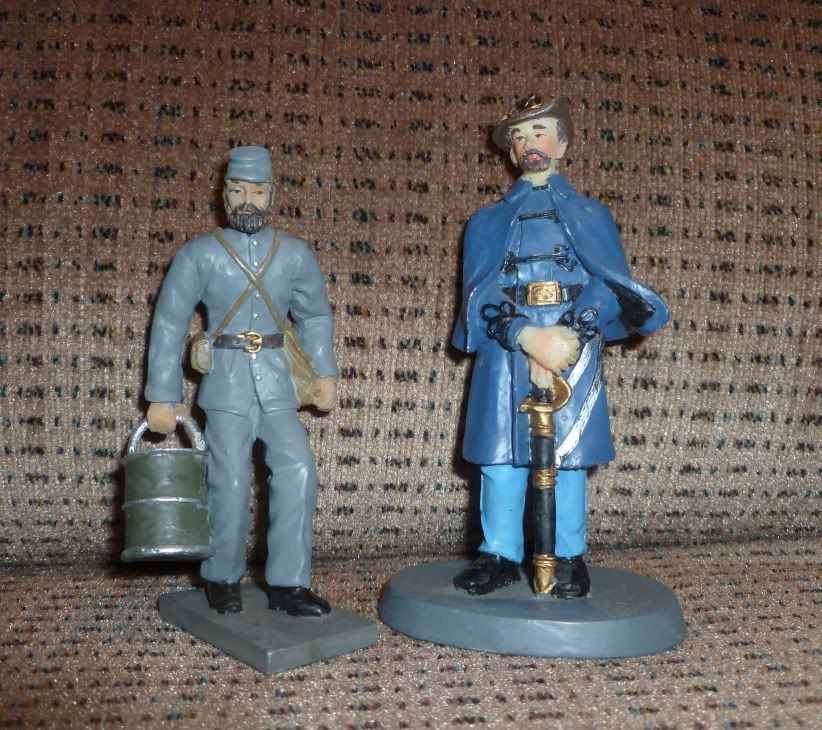 Two plates - one from each side!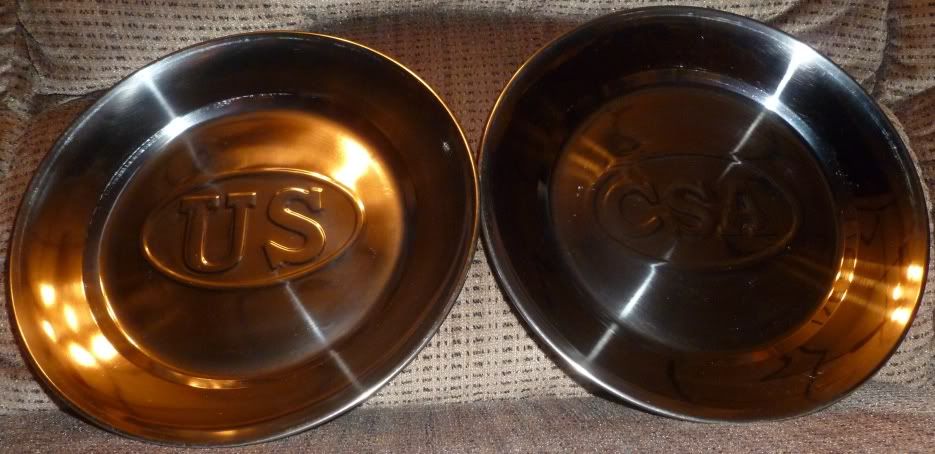 Some great books: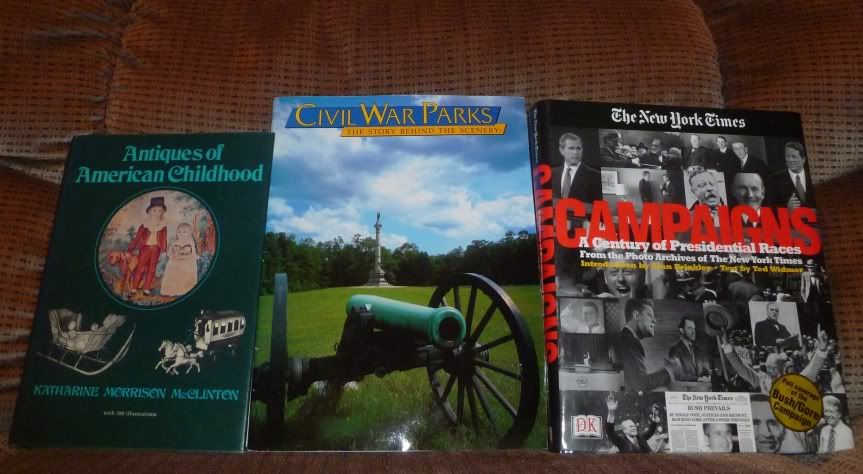 Many more
the photographs of the day can be found at this link:
http://s169.photobucket.com/albums/u213/portaltothepast/Reenactments/Civil War/Neshaminy State Park April 30 2011

Here are some videos of the event ...



Neshaminy State Park Civil War Reenactment April 30, 2011 Part 1: Various Scenes



This video includes seven parts ...

1. Confederate Troop/Soldier Review
2. Confederate Musket Gun Drill
3. A man chopping wood next to a Union Camp
4. Union Parade with a Military Band performing and a quick view of the vast Union Encampment
5. Pre-Reenactment practicing with horses, etc.
6. Pre-Reenactment practicing with cannons, marching, horses, etc.
7. Confederate Camp with Flags, food cooking, etc.





Neshaminy State Park Civil War Reenactment April 30, 2011 Part 2: The Battle And Final Confederate March



This video includes two parts ...

1. The Battle (it was specifically the Battle Of Bolivar Heights that took place in Virginia on October 16, 1861) with horses, wounded soldiers, musicians, muskets, etc.
2. The Final Confederate March



Here are the Camptown Shakers with a song called "Brushy Fork Of John's Creek". A nice rendition of a song written by a Confederate in 1864.



More information can be found at the website of the Twenty-Eighth Pennsylvania Volunteer Infantry Company C Reenactor Group. Here is the url: http://www.28thpvi.net/neshaminy.html