It is February 24, 2015 and the Black History Month observance continues. Today I have for you a selection from the Fisk University Jubilee Quartette ... also known as the Fisk University Singers and the Fisk Jubilee Singers. The song is a Negro Spiritual titled "All Over This World". This record was pressed on Thomas Edison's Blue Amberol label in 1920 (Catalog number: 4045). This is the second pressing. The first pressing was in 1912 on Edison's Amberol label using black wax as opposed to blue celluloid. The song was recorded in December of 1911. I am going to play this cylinder record on an Edison Amberola Phonograph Model #VI-B or BVI. This machine was manufactured in 1913 and 1914.

The line-up included John W. Work (first tenor), Roland W. Hayes (second tenor), Leon P. O'Hara (first bass) and Charles Wesley (second bass).
The url for the above video: https://www.youtube.com/watch?v=MCQv0WLlHOU
Photographs ...

The Professor: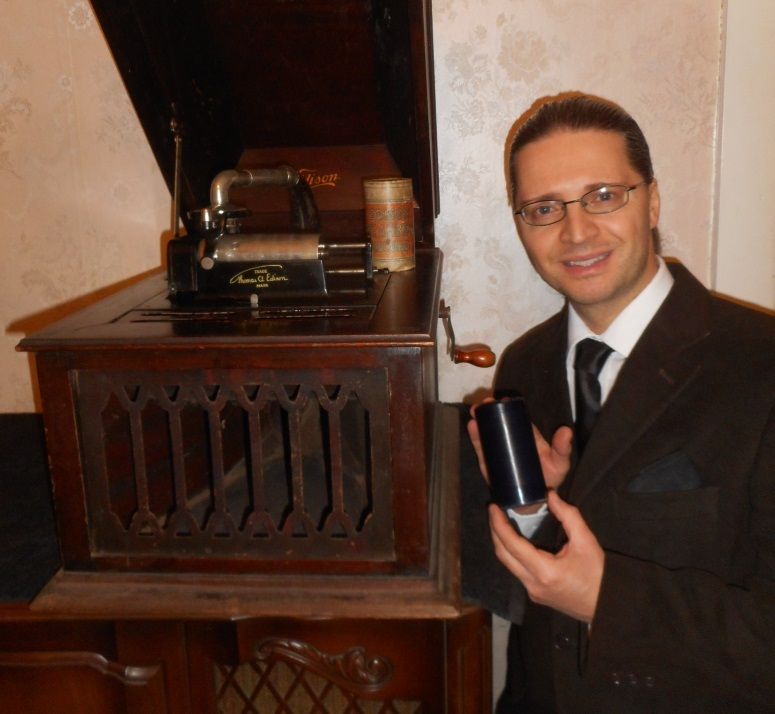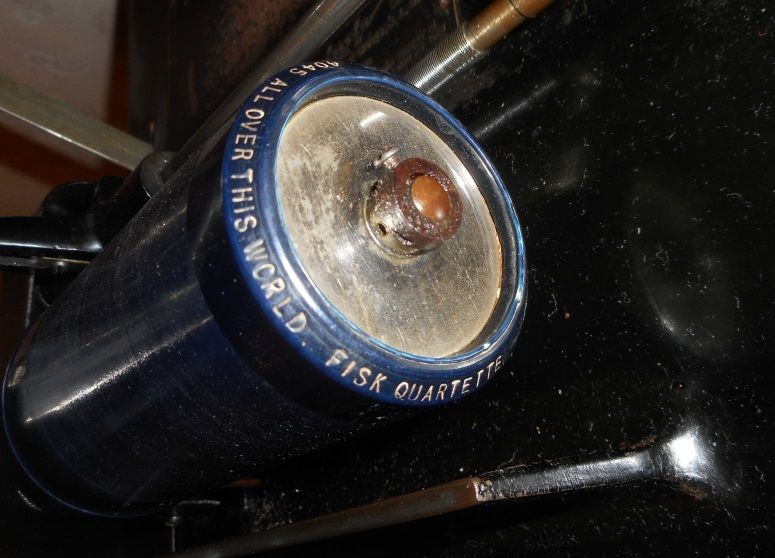 A link of interest: http://cylinders.library.ucsb.edu/search.php?queryType=@attr%201=1016%20&query=fisk&num=1&start=1&sortBy=&sortOrder=id