The first ever and first annual Krampuslauf was held in and around Liberty Lands Park in the Northern Liberties section of Philadelphia, Pennsylvania on December 10, 2011. I gave a brief explanation of who Krampus is a few days ago (Link: http://michaeltheresearcher.blogspot.com/2011/12/nikolaustag-featuring-old-bishop.html). I was hoping some kind of Krampus event would happen here in the U.S.A. for years now. I did dress up as Krampus, with a mask I purchased in Salzburg, at family parties in years past. That was the closest I ever got to some kind of acknowledgement of Krampus in this country. That all changed yesterday.
I wondered how this was going to turn out. Of course, I was hoping it would be a success. It, in fact, was a success - a great success. The Krampuslauf brought out a nice crowd of interested people. Furthermore, many of these people went to certain lengths to make their own costumes, masks and props. The organizers did a fine job putting this together. They brought a very unique event to Philadelphia and it was a real treat for the local community. Truly outstanding. I am really looking forward to next year's event. I know it will be bigger and better.

Here is a video showing the Krampuslauf:

If the video does not work or embed properly, here is the url: http://www.youtube.com/watch?v=TqezJxPc9PE


I did not have time to take pictures during the parade so I made five screenshots from the video above ...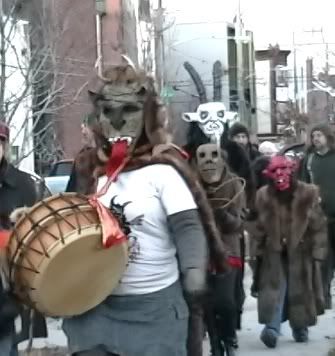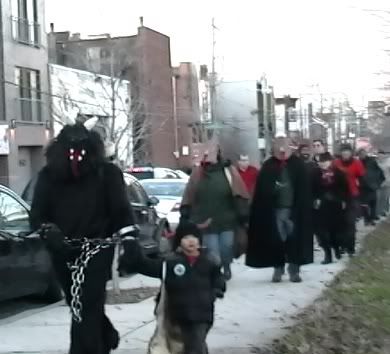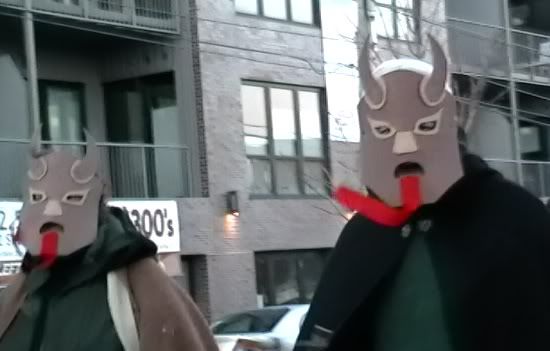 These photographs show the gathering after the parade ...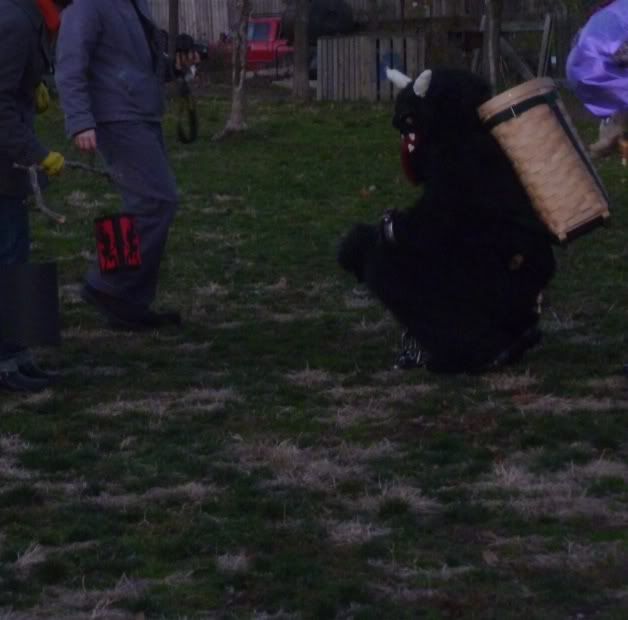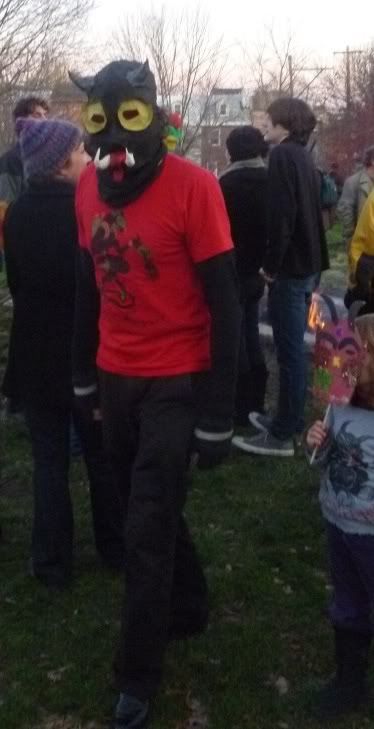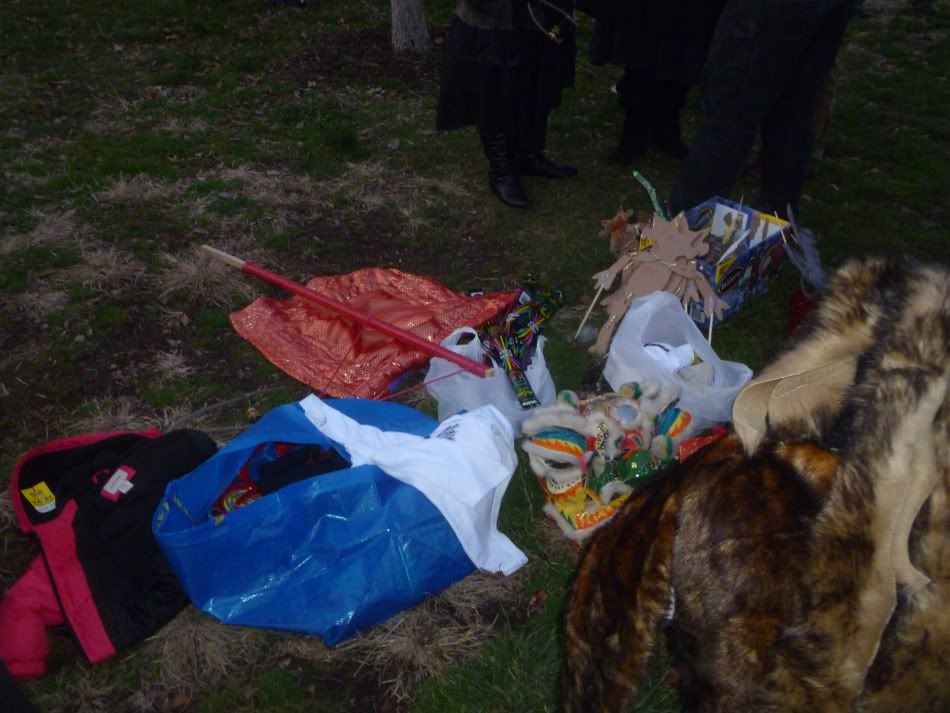 By the fire was a pot of some very good cider:



Here is a board with holes cut out of it to allow kids to put their faces inside (I thought this was a fabulous addition):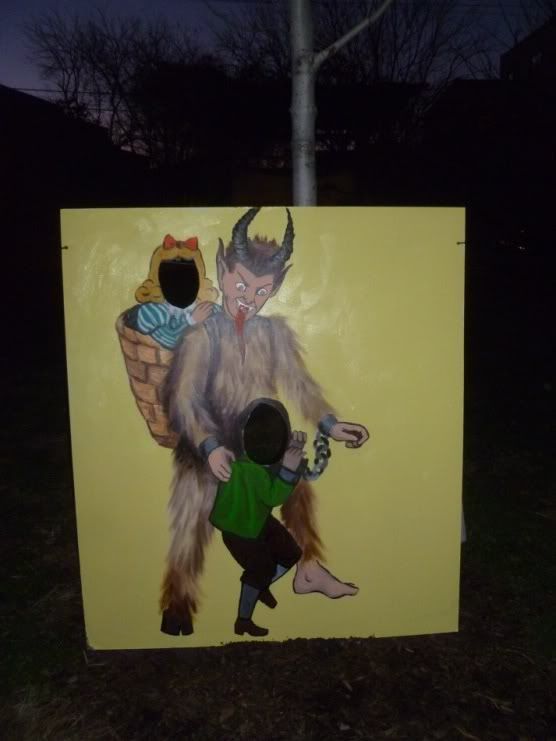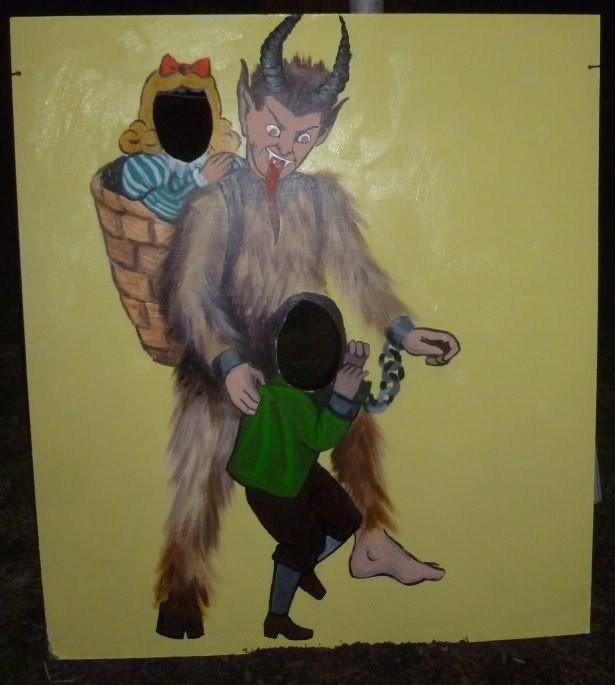 I had to get in on it: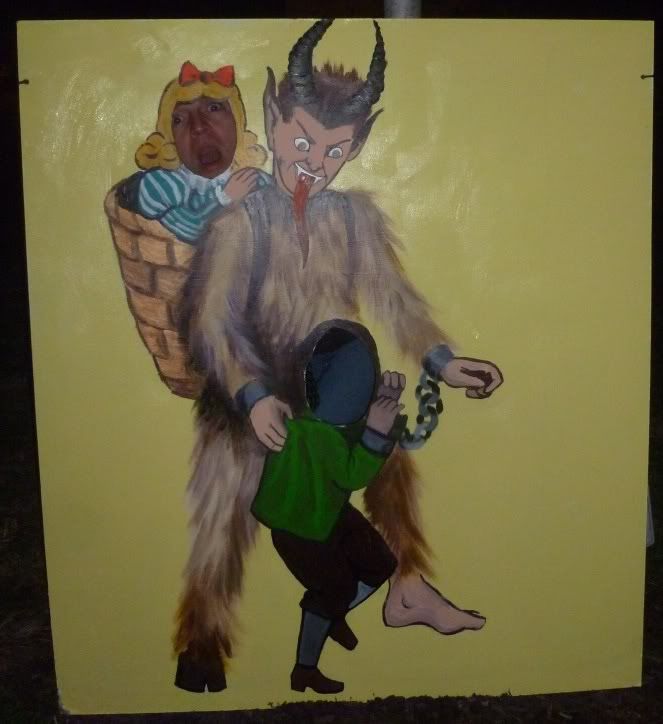 Here are two figurines I purchased in Germany in 2003 (the people absolutely loved these):



Here are two buttons from the event: