On January 30, 2012, and just after 6:00 PM, the night sky featured the Moon and the Planets Jupiter and Venus. The following pictures show the three (I labeled some so people can see exactly what it is they are looking at) ...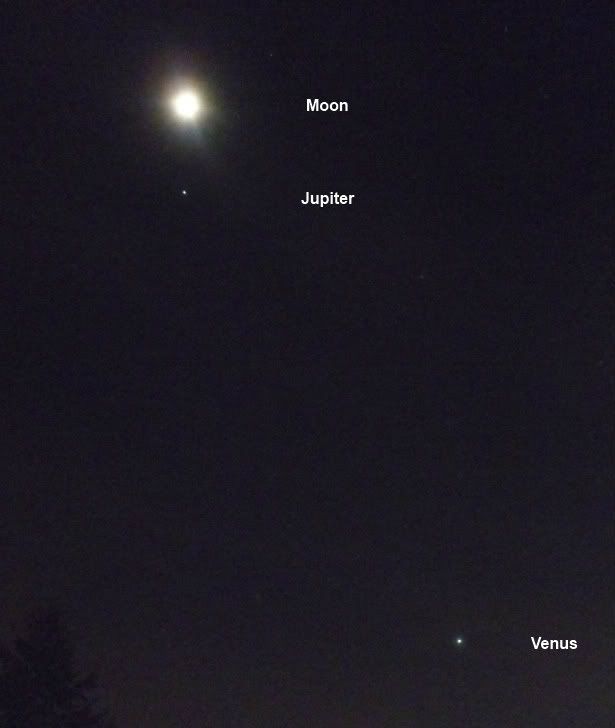 Here is a video of the three objects in the sky:


I also took some shots on January 28. You can see how far the moon traveled in two days. Once again, Jupiter is higher and Venus is lower. The set of lights you see in the first photo is an airplane.