I am taking you back to 1931 with this one - Don Voorhees' Orchestra with "I Found A Million Dollar Baby". This is a romantic number for you as we approach Valentines Day. The record was pressed on the Hit Of The Week label, and issued by the Durium Products Corporation (Catalog number: J-2). This was available on newsstands on September 10, 1931 (Source: http://durium.opweb.nl/how11.htm). Behold how amazing this record sounds considering that it was made with paper and resin during The Great Depression. This record even has an advertisement at the end that I am sure will fascinate and delight you!
The url for the above video: https://www.youtube.com/watch?v=D5qlKXb2I_s
The turntable in the video is an Audiotronics Model 304E from the 1970s.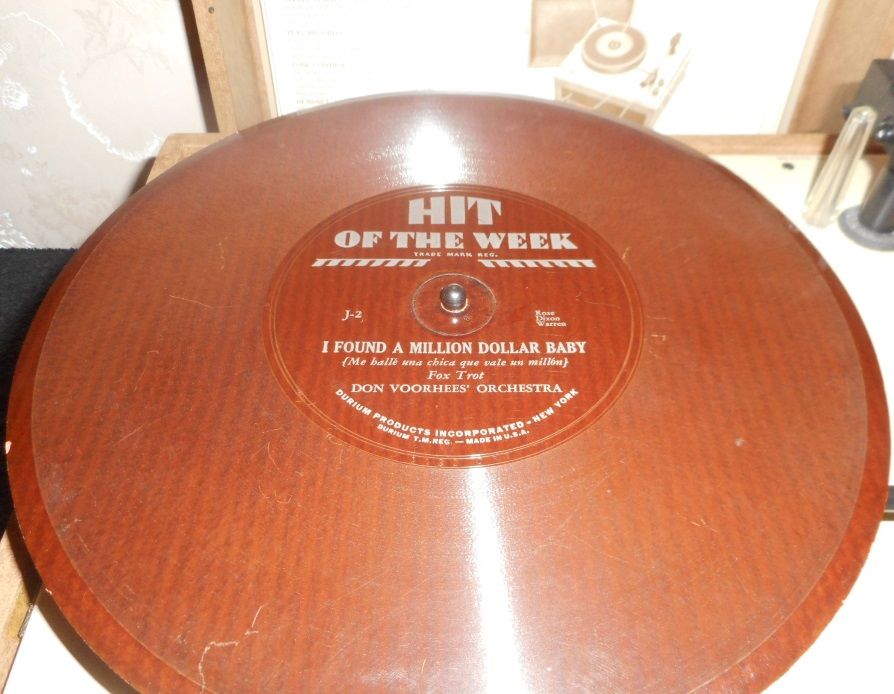 These flash photographs show wear and damage that I did not notice when preparing this record for the turntable.
This blog entry that I posted last night will give you a brief introduction to Hit Of The Week Records: http://michaeltheresearcher.blogspot.com/2015/02/hit-of-the-week-records-1930s.html