It is April 30, 2014 and we are at episode number five in Confederate History Week. I am also continuing the 150th Anniversary of the American Civil War.

On this day in the year 1911, the letter presented in this video was written. The man who wrote the letter was a Union Veteran named Matthew Peters. In the letter, he describes his experiences in the conflict and at the tail end, he mentions his brother, Samuel Peters, who fought for the Confederacy. This is an example of two brothers who fought on opposite sides of the War. In this video, I specifically discuss Samuel Peters.


Here are two very handsome images ...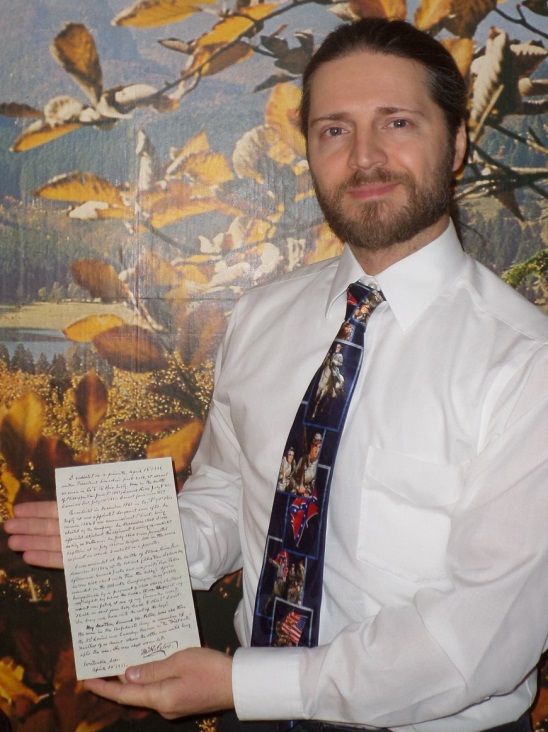 There is very little information about Samuel M. Peters on the internet. Here are two links that make brief references to him:
http://www.rootsweb.ancestry.com/~ilicgs/bio/page1.htm
http://m.daily-journal.com/news/local/watseka-museum-puts-spotlight-on-civil-war/article_f47c2c43-d9b2-5e57-a488-be2d0cf88811.html