The Moon, Jupiter and Venus have provided us with several stunning views this year. I had my photo camera and video camera out last night and tonight to capture the three objects. They were aligned in a triangular formation.

The first two photographs show the three of them on February 25 (taken at 7:58 and 8:00 PM). Jupiter is way above in the night sky while Venus is down below ...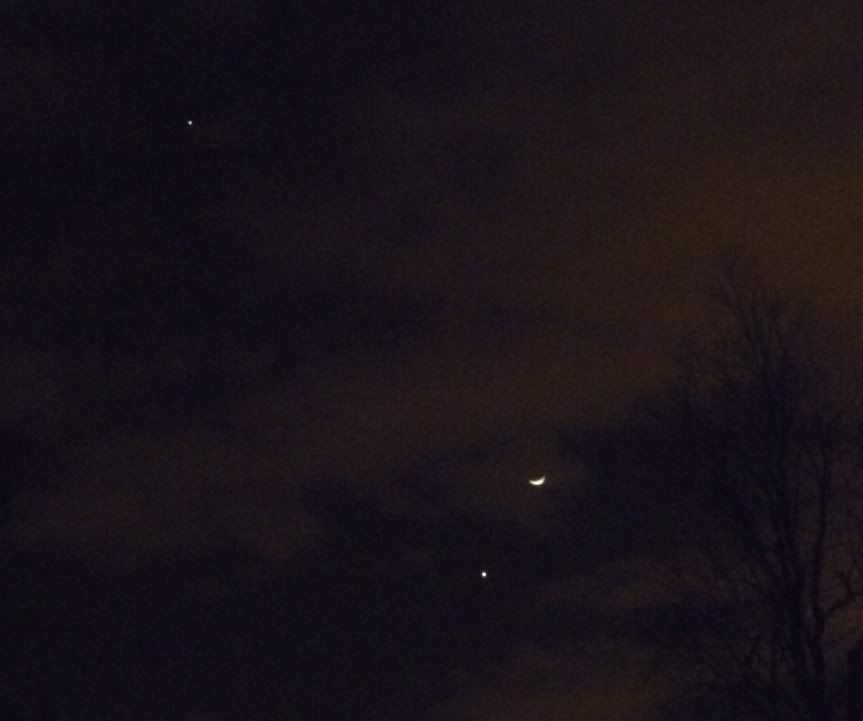 The next group of photographs are from February 26 (taken at 7:47 and 7:49 PM). You can see The Moon has risen quite significantly ...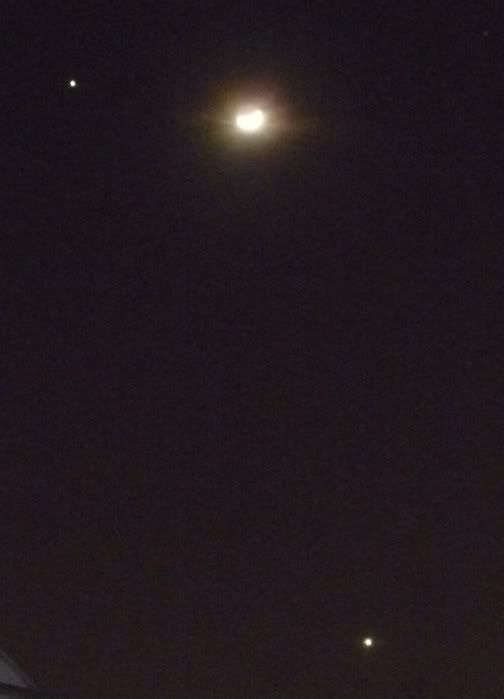 Those vertical bright lines you see - that is an airplane that flew by!!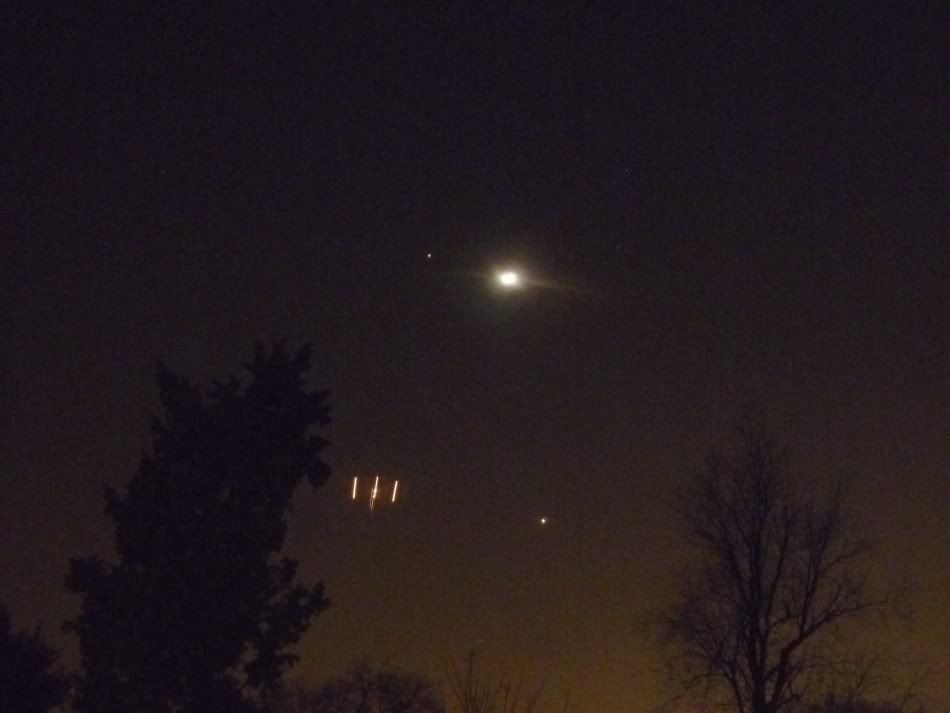 Here is a nice shot post-airplane:

A close-up of the previous photo:

Here is video footage of the three from the two nights: