The beach in October?? That is how I spent Columbus Day??? Christopher Columbus stood upon the beaches of the New World many years ago and I decided to do the same. The temperature of the air was just fine as was the temperature of the ocean.

This is also a great time to year to go down to the shore for the sales on the boardwalk. Stock up on towels and other seasonal items for next year! The beach season will be back before we know it!

I thought this stream looked interesting so I filmed it. I am not sure if it was a natural formation or if it was made by some kids. Either way I thought it was quite nice. This is the REAL Jersey Shore!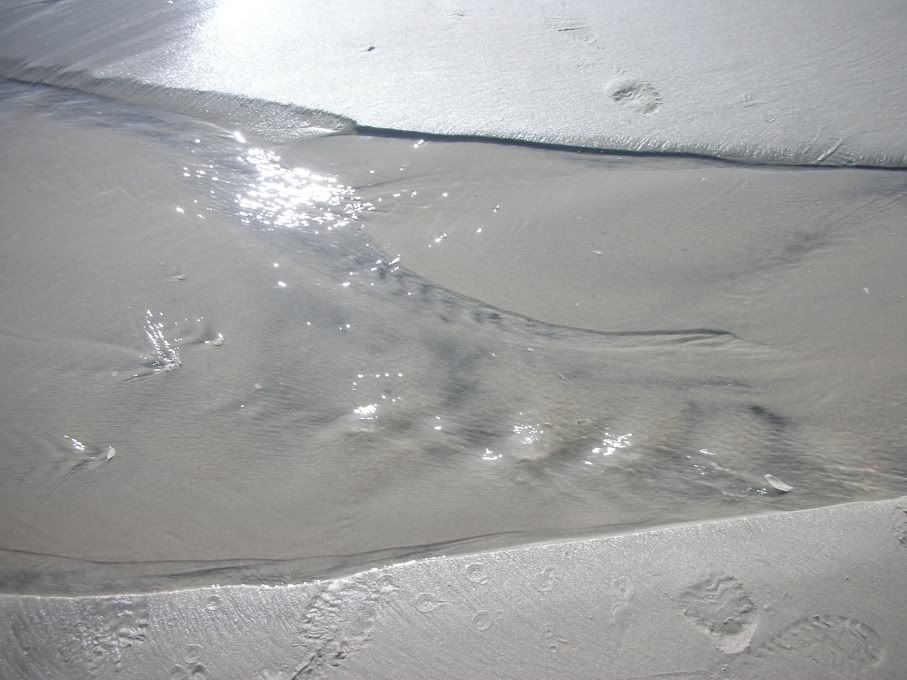 I found this at a shop on the boardwalk. It was made in Indonesia, and cost only $5.00. Just in time for Halloween too!




Here is a video of the stream: