Once again Mullica Hill hosted a Civil War Reenactment at their annual Fall Festival. The weather was just right for the event and it turned out well. This was my second year attending the Reenactment.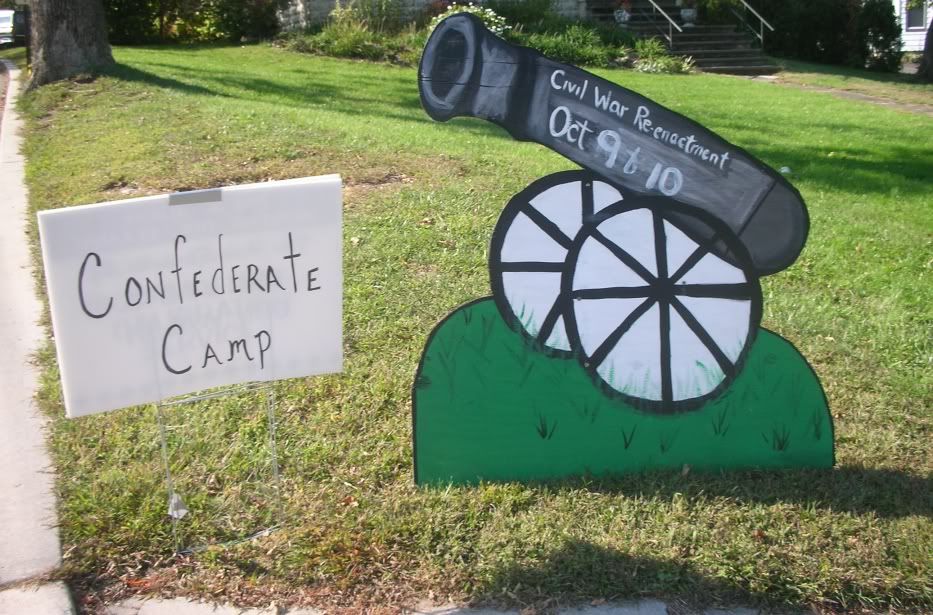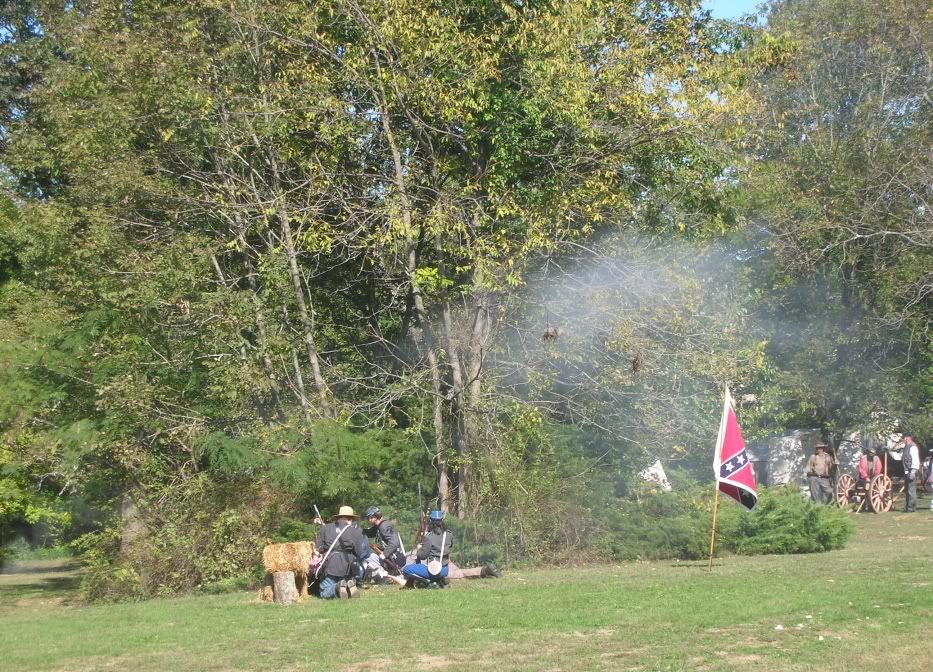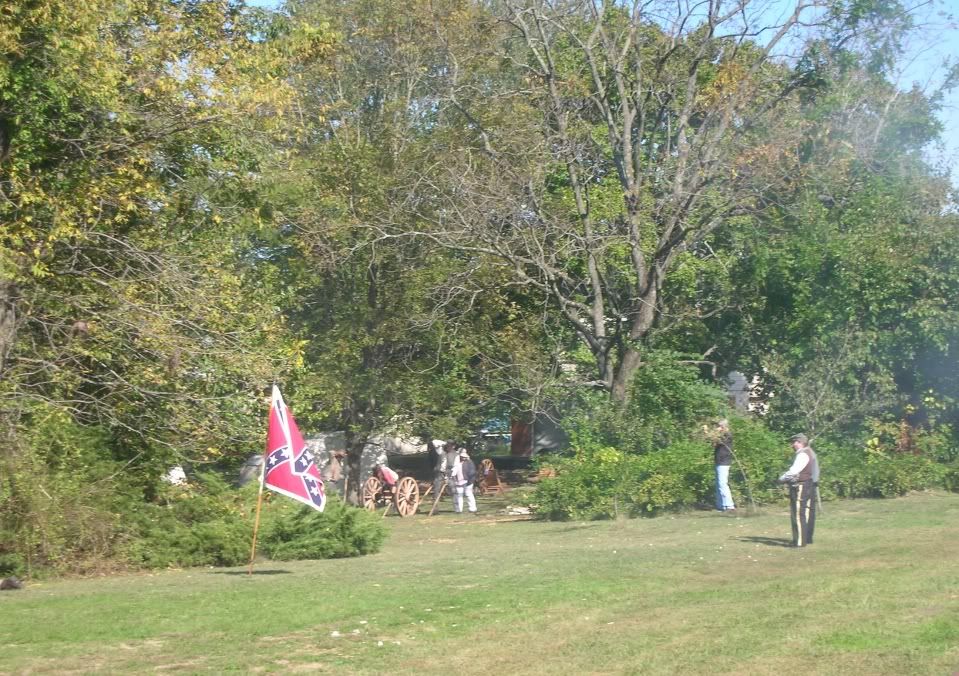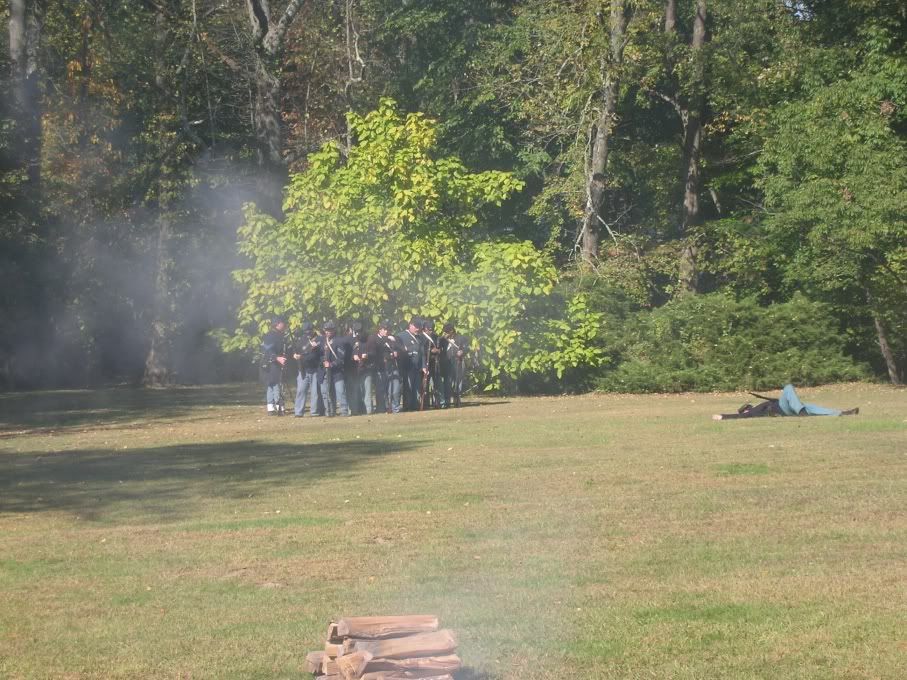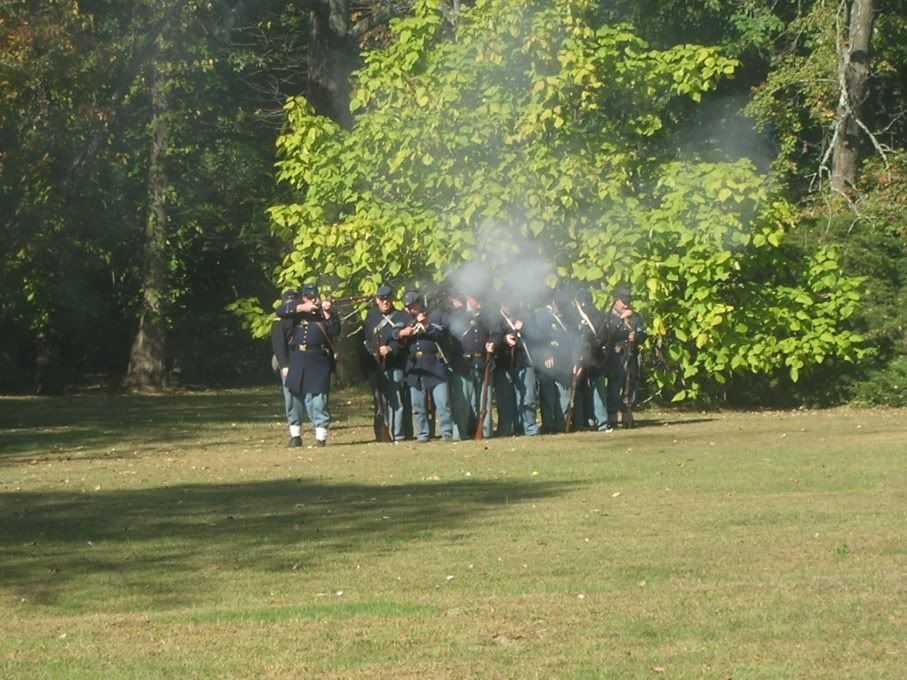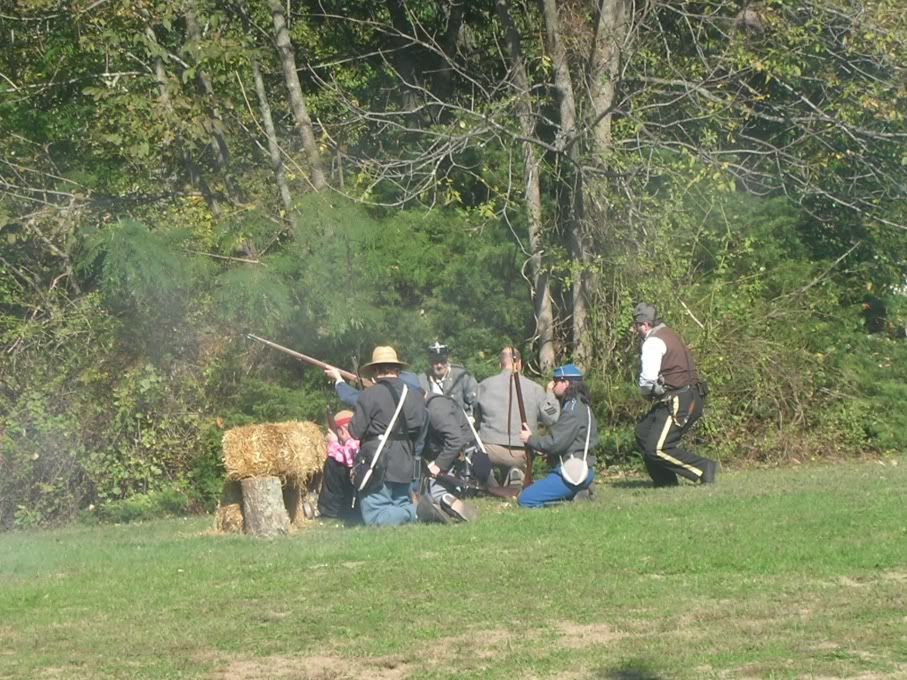 There were also several exhibits and props for spectators to view ...

Photo of Robert E. Lee on the table:
The Reenactment took place across the street from a cemetery that included the burial places of actual Veterans of the original conflict of the 1860s: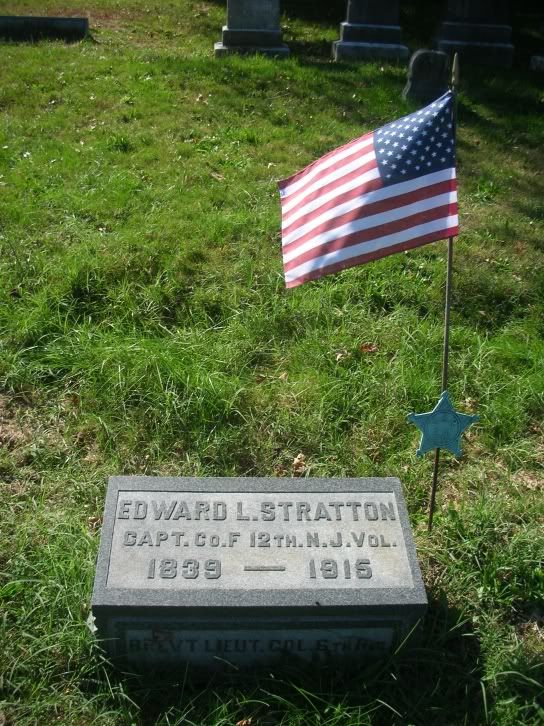 Here is the resting place of James S. Stratton. He was killed on August 25, 1864 at The Second Battle Of Ream's Station in Virginia. James was only 20 years old.
More information about Ream's Station can be found at these links:
http://americancivilwar.com/statepic/va/va073.html
http://www.civilwar.org/battlefields/reamsstation/maps/reamsstationmap.html
http://www.civilwar.org/battlefields/reamsstation/reams-station-history-articles/reams-station-interpretive-sign-slideshow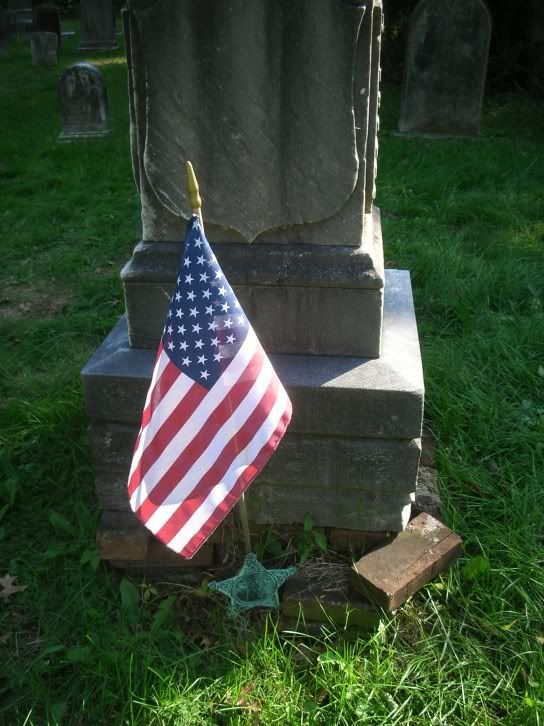 One final shot of the Reenactors' Confederate Camp while no one was around (I personally think this is a really great shot):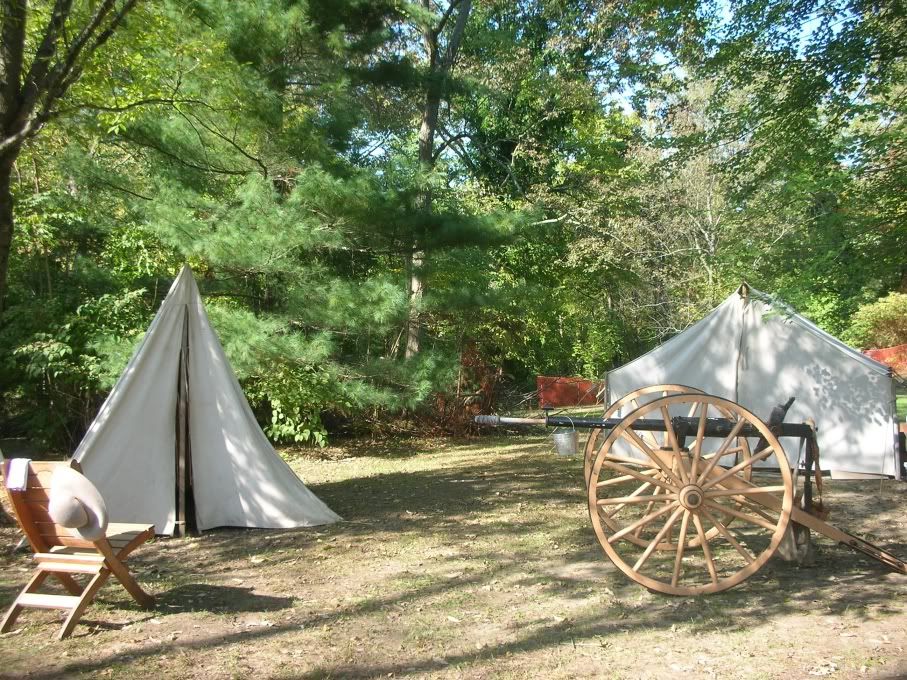 There was a Union Camp a few minutes away ...

The following two photos were taken at a doctor's information table: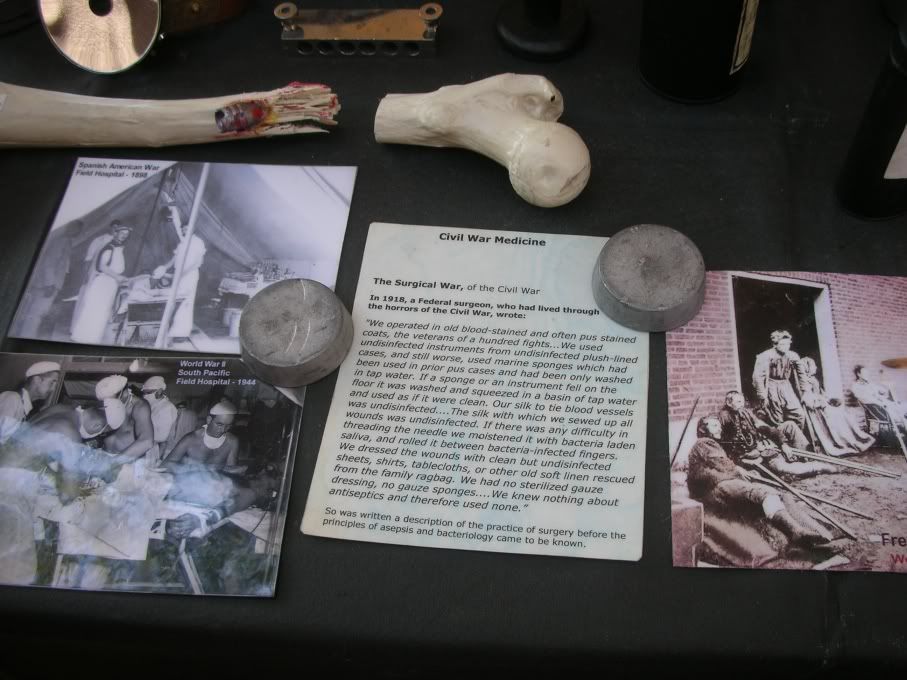 The Colored Regiment also had a presence: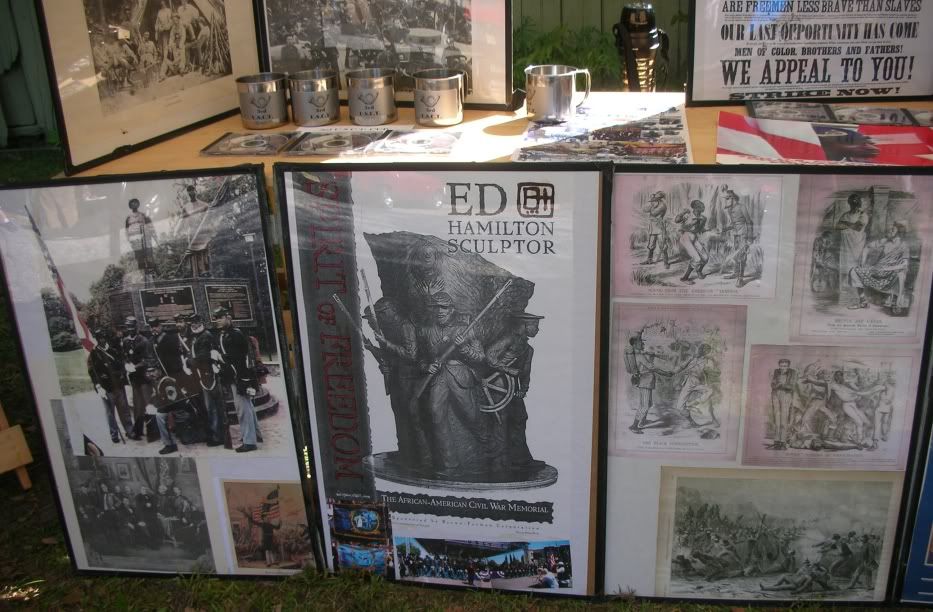 Other displays:

More photos of the day can be viewed at this link:
http://s169.photobucket.com/albums/u213/portaltothepast/Reenactments/Civil%20War/Mullica%20Hill%2010-10-2010

Here is a video showing parts of the Reenactment:
If the video does not embed properly, here is the url:
http://www.youtube.com/watch?v=IGjuT-HRebg