Once again, the streets of New York City were filled with protesters marching for their fellow Persian citizens in Iran, and demanding freedom and human rights for their friends and family back home. The alleged President of Iran, Mahmoud Ahmadinejad was in town, specifically at the United Nations. There were separate rallies (in some cases, by rival organizations) in various parts of the city. I walked from Rally to Rally informing people of my support to this very important cause. For a recap of my personal views on the matter, here is my blog entry from last year - http://michaeltheresearcher.blogspot.com/2009/09/rally-for-iranian-protesters-in-new.html

Here are photos of the day ...

Someone wore a huge Ahmadinejad mask!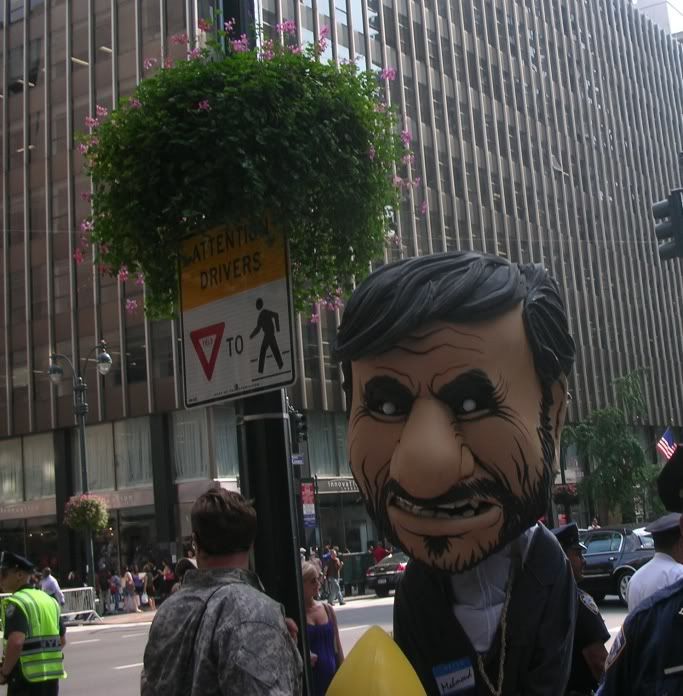 Several people were criticizing the Hilton Hotel for allowing Ahmadi to use their facilities: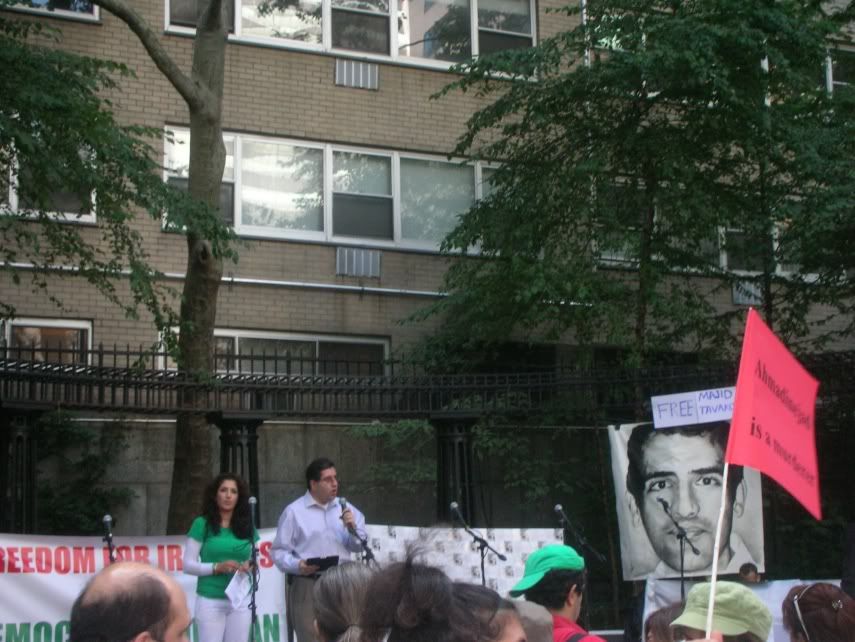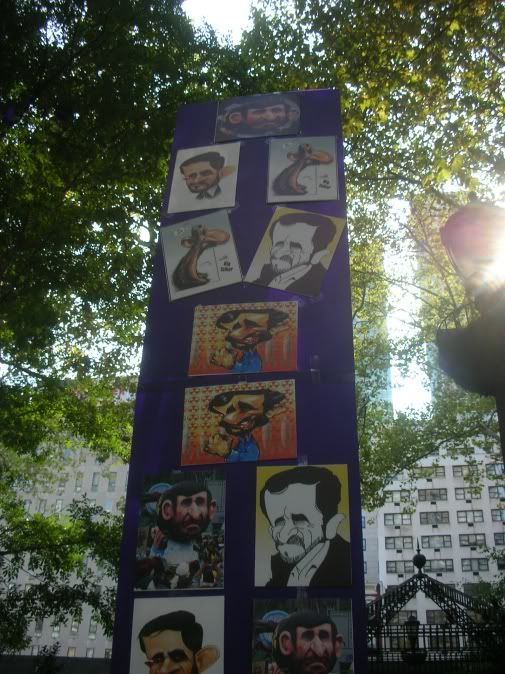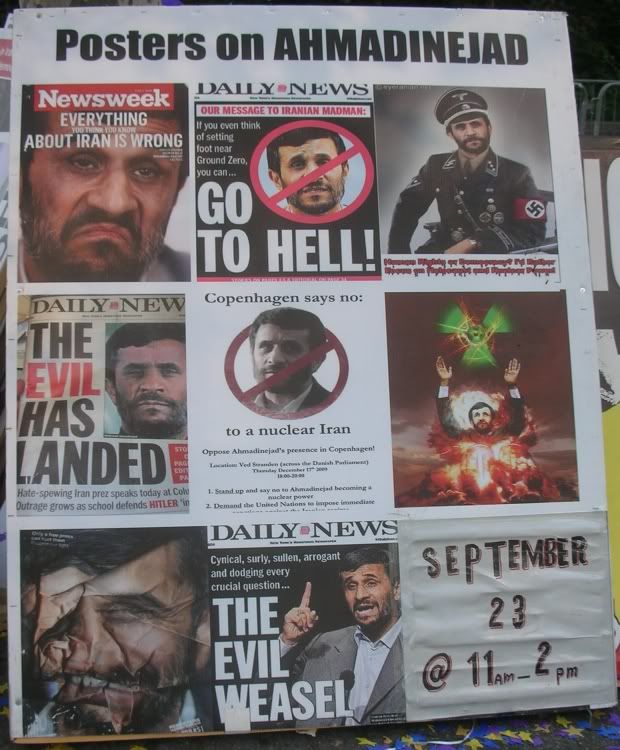 Here is a cloth for people to leave their thoughts. My contribution is on the left near the marker ... "Azadi Baraye Iran!" ... meaning "Freedom For Iran!":
Here is a banner displaying the image of Sakineh Mohammadi Ashtiani, the woman involved in the current high-profile stoning case: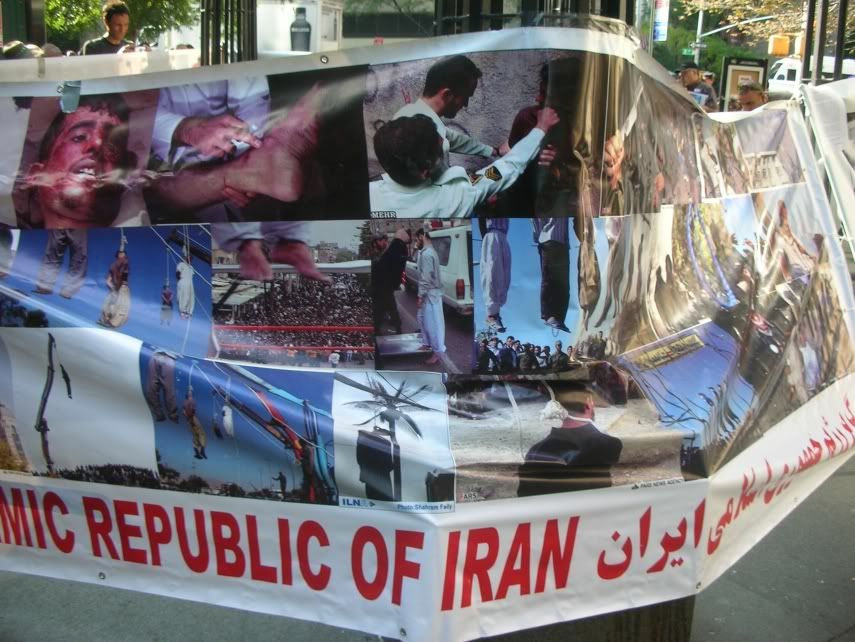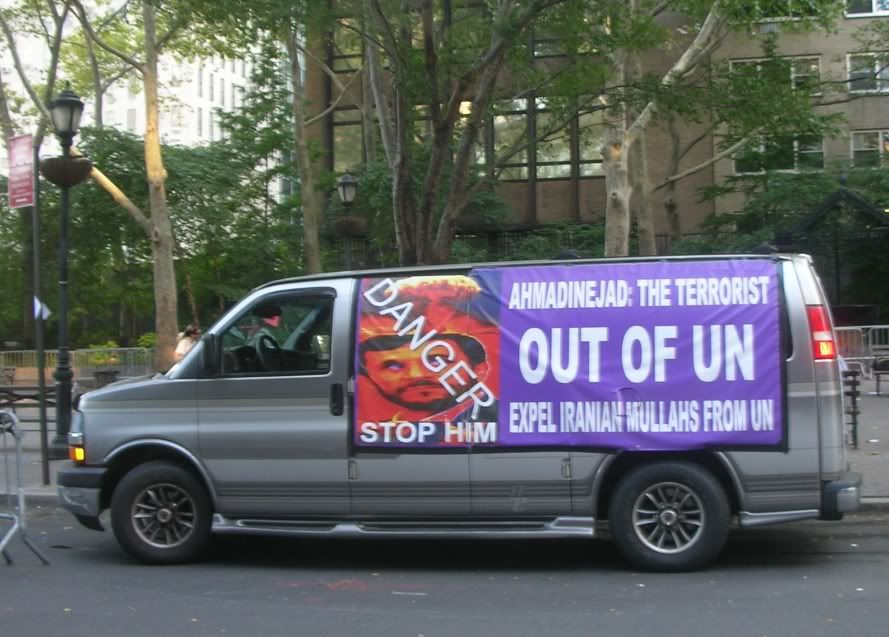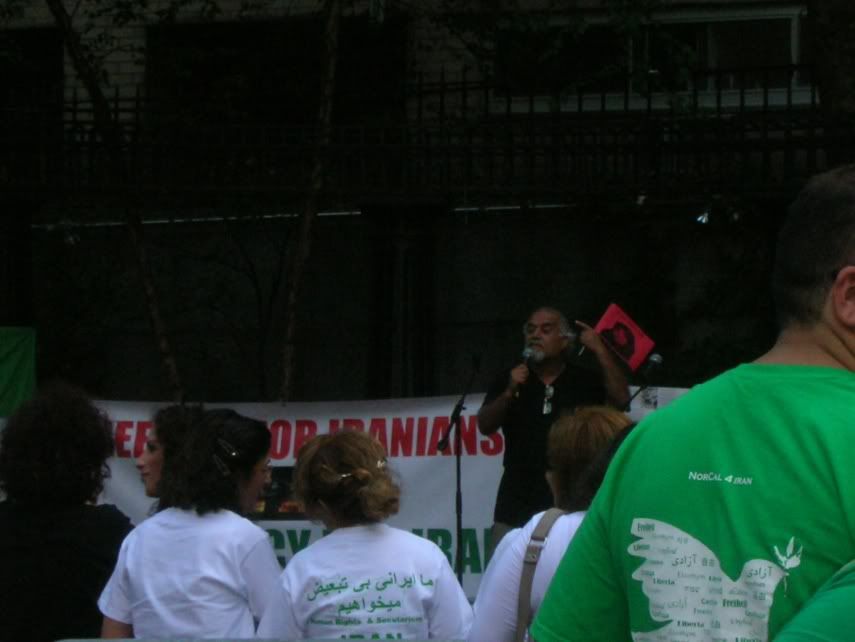 Here I am at the end of one Rally when the crowd had largely disbursed: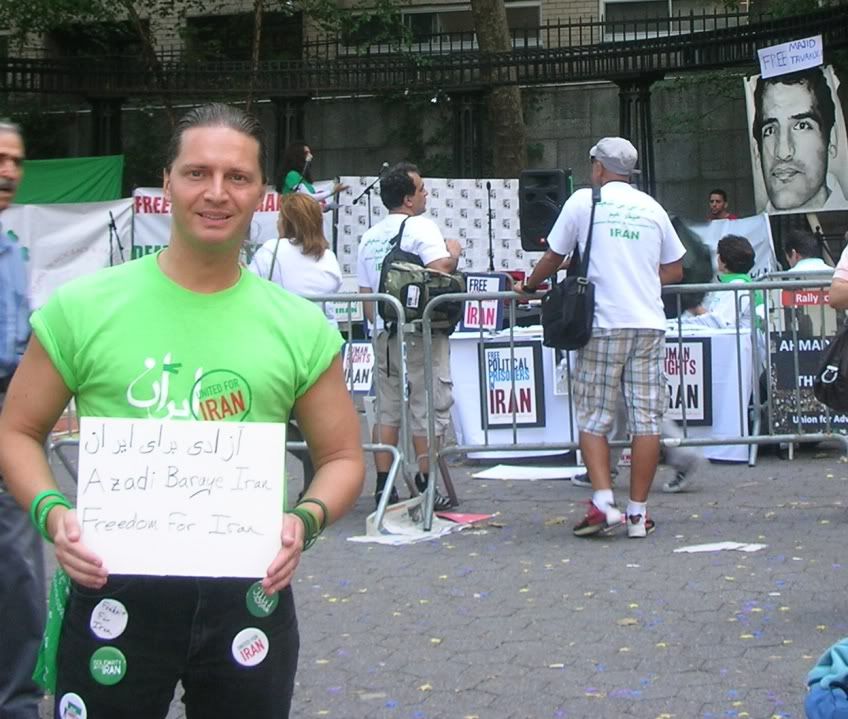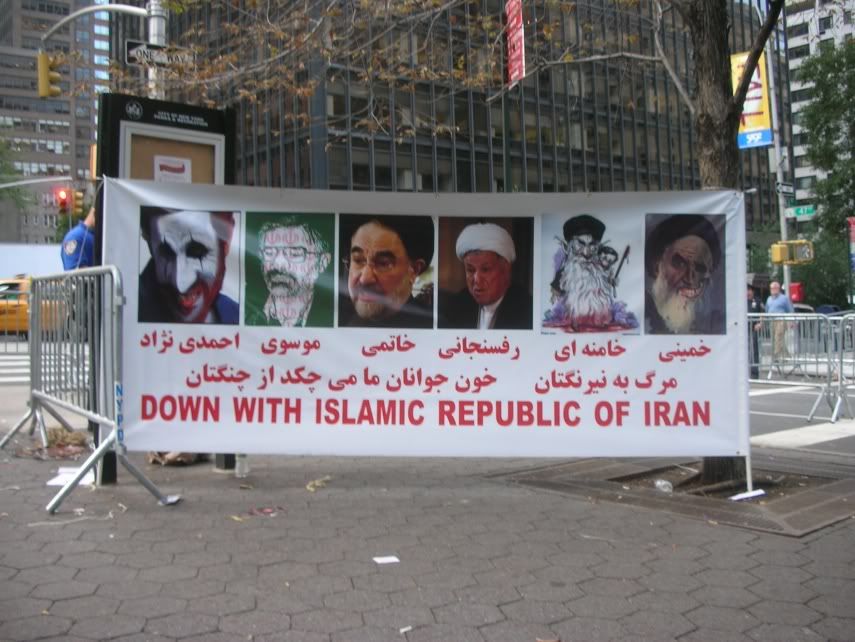 I spoke to the wife of Hamid Ghassemi-Shall. She and a friend carried signs to create awareness of his current situation:

He is currently in prison in Iran. The entire story can be read at http://freehamid.org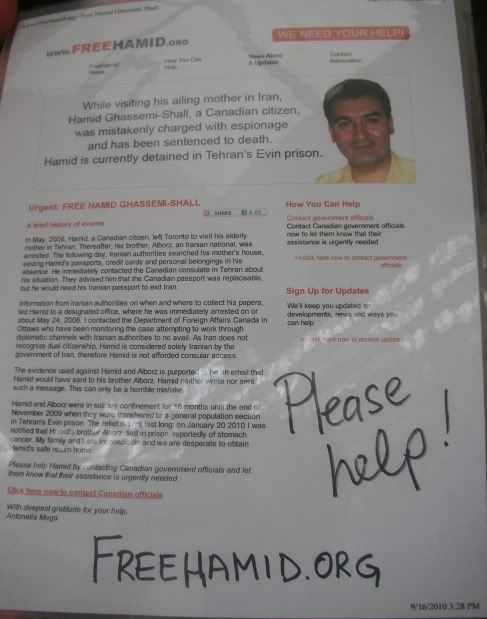 This is the envelope holding the letter she wrote to Ahmadi: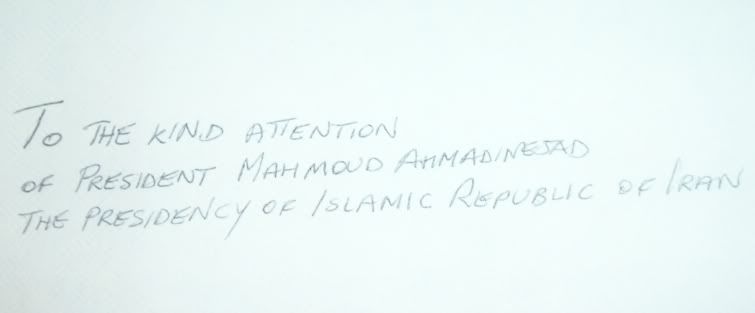 The Hilton Hotel where Ahmadi was staying: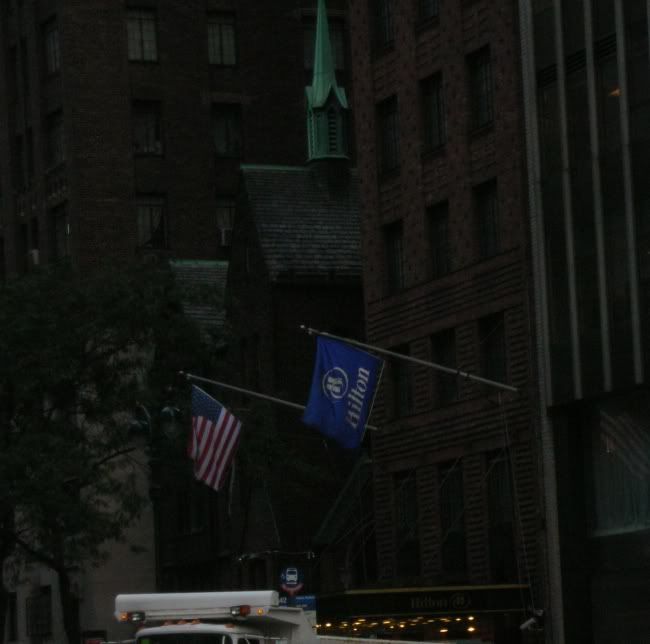 The evening Rally across the street from the hotel: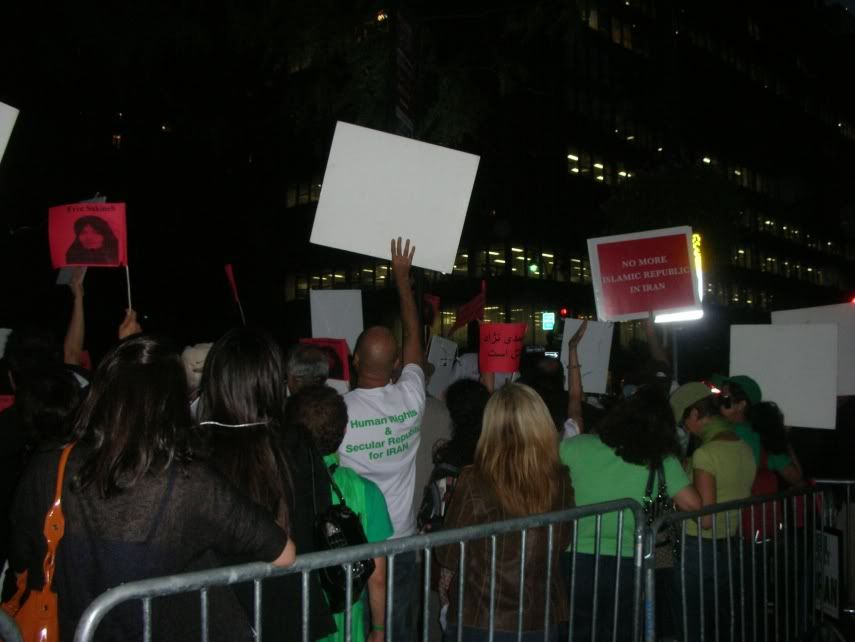 Some signs I made:
Videos of the Rallies: