My Friends: The American Civil War Sesquicentennial continues in this very special video and
I am very excited to bring you this recording.

2014 marks the 150th Anniversary of the publishing of "Tenting On The Old Camp Ground". The song was written by a man named Walter Kittredge. Walter was drafted into the Union Army, and was discharged shortly after due to his bout with rheumatic fever. Tonight I have for you an extremely old recording of the song. It goes way back to the year 1898. It is one of the earliest recorded examples of the song. The recording session, performed by the Apollo Quartette, took place in April of 1898. This record was pressed on the Berliner Gramophone label (catalog number 4264). It does not play at 78 rpm - there was not a standard speed in those days. It plays in the high 60s or low 70s. I made the speed adjustment on the Victor Victrola Model 4 (VV-IV) that I am using for the presentation. The Victrola dates to 1915. Out of all of the machines that I have, the VV-IV is the closest to the date of the record. I used a loud tone needle for this recording. It sounds good when the camera is close to the speaker. That is why the majority of the video is in that vicinity of the Victrola.


The url for the above video: https://www.youtube.com/watch?v=MVgQKhWVVZk

The Berliner Gramophone company was started by a German immigrant named Emile Berliner. Emile was not a Military Veteran. To the contrary - he fled Europe to avoid being drafted for the Franco-Prussian War in 1870.

In the video, I mentioned that the record was partially stamped and partially etched by hand. I provided a few shots at different angles so you can see ...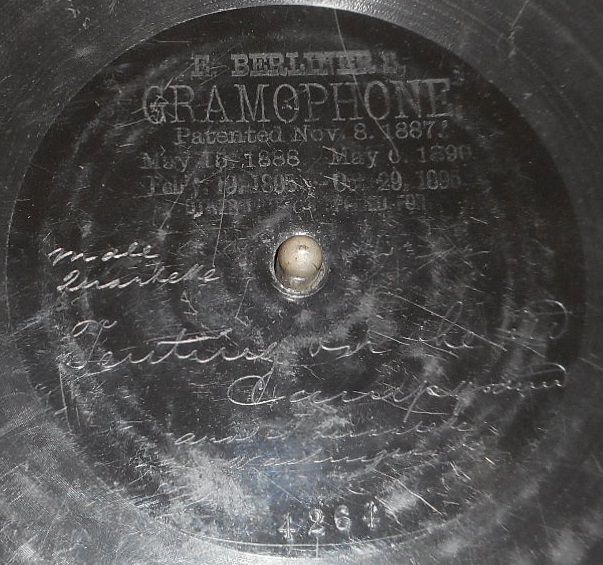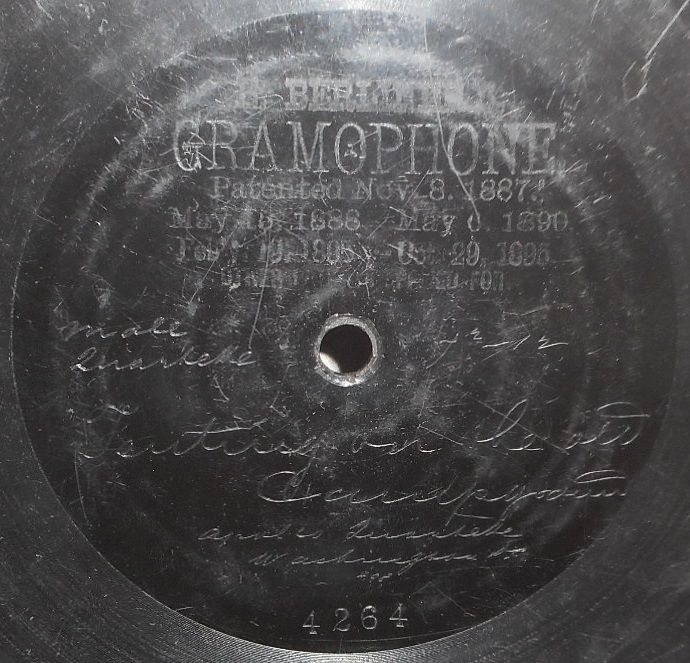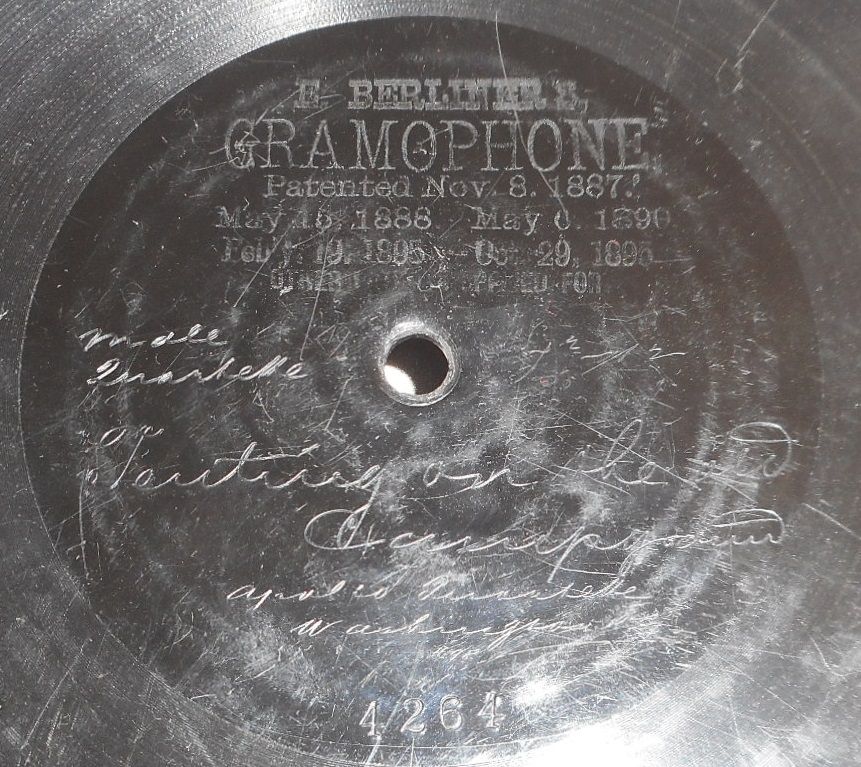 The etchings are "Male Quartette 72-12 Tenting On The Old Camp Ground Apollo Quartette Washington, DC 4/98"

Additional information can be found at this url: http://adp.library.ucsb.edu/index.php/matrix/detail/2000148917/4264-Tenting_on_the_old_campground

This link will give you more information on Emile Berliner and his Gramophone company: http://memory.loc.gov/ammem/berlhtml/berlgramo.html

I hope you enjoyed this 116-year-old recording of "Tenting On The Old Camp Ground"!!!