Once again, this blog has come to George Washington's Birthday and as usual, I have some old antique Washington items to show you. This entry features a Masonic Program as part of a Birthday Celebration from 1855 and a flyer advertising Washington products from 1925. Both give a glimpse at how some people of the nineteenth and twentieth centuries observed his Birthday.

The following photographs show the cover of the program, the table of contents, the final page and a close-up of the artwork on the last page ...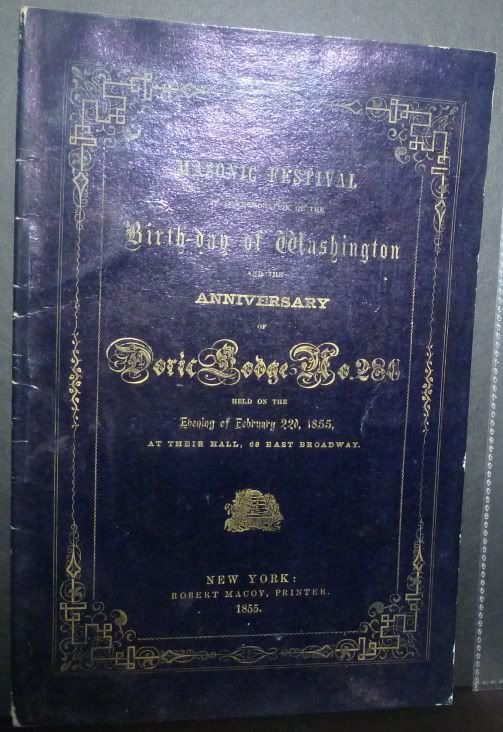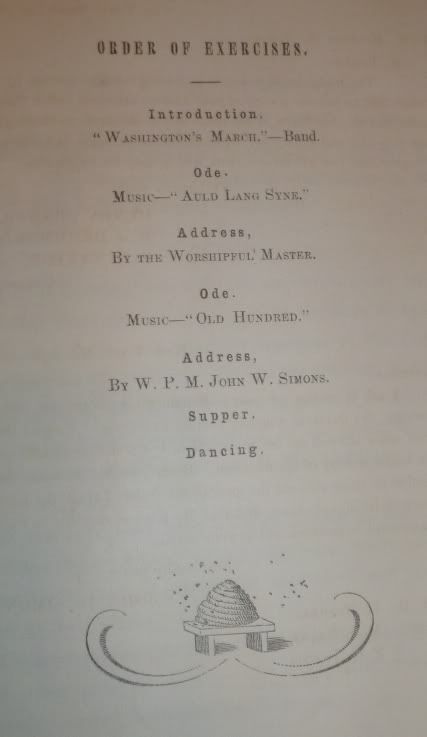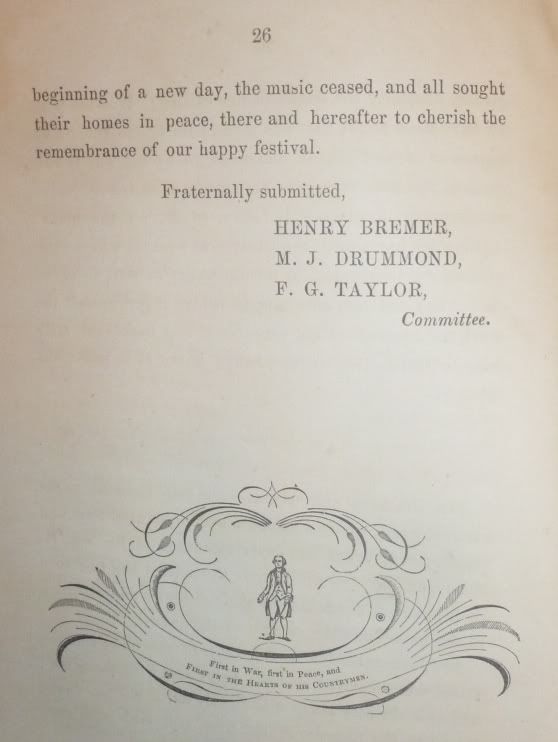 The following photographs show the flyer, the top half of the flyer and the bottom half of the flyer ...