December 7, 1941 ... the day that influenced the United States Of America to enter World War II. The Japanese attack left the nation no choice but to mobilize.
This is a day to remember that event and the bravery of those involved.

Here I am with someone who was there ... Henry Heim. He was wounded during the strike on Pearl Harbor, and later flew 78 missions over Germany,
North Africa and the Balkans during the War. He also flew 51 missions in the Korean War.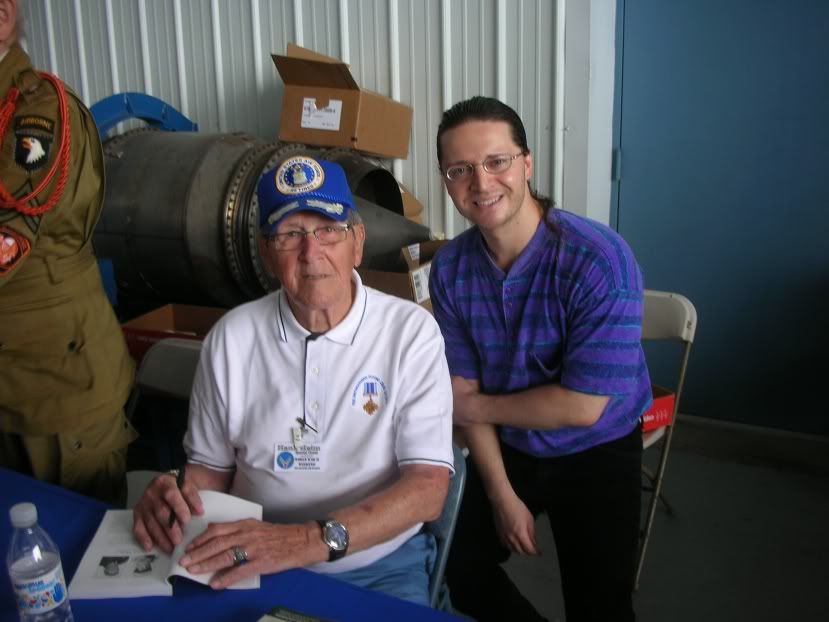 I met Henry Heim at the World War II Weekend event in Reading, PA back in June. My blog entry for it is at this link:
http://michaeltheresearcher.blogspot.com/2010/09/world-war-ii-weekend-in-reading.html

This website http://www.pearlharbor.org has information about the attack.