I usually laugh at off-brand versions of established toy lines, but I thought this one looked cool so I picked it up. The toy line is M.A.R.S. Converters (apparently a new brand) and this guy's name is Accelerator. As it turns out, it has a defective piece! Plus, it looked better in the box and in the promo set-up on the back of the box. It is still kind of neat though. The company is Hap-P-Kid/Cybotronix.

In this video, I am taking it out of the box and transforming it:

Photographs of the toy ...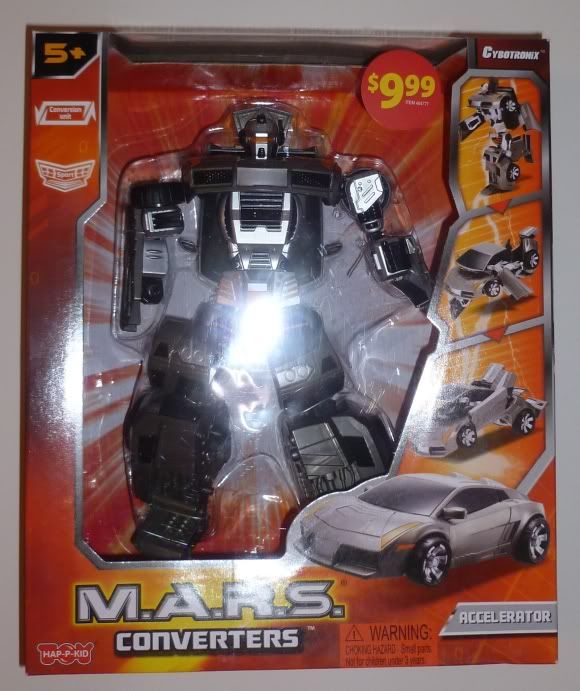 Here you can see the piece (discussed in the video) sticking out:

UPDATE!!!

Last week someone commented on the video and stated the back piece is not defective so I checked it and as it turns out, the figure is not defective. The joint was just really, really tight. Once I fiddled with it, it went into place just fine. The only problem has to do with the ball joints, but that is not a defect ... it is how the toy was produced and made. It was a trade off ... the back piece is not defective, but the arms can easily fall off when playing with the toy so the figure is not totally without fault. Still a cool item nonetheless.

This new video (made on March 17, 2011) explains further:

A photo of the toy in its car mode showing the piece now in place: