A Civil War Union USCT Reenactment was held on April 2, 2011 at Fort Mifflin in Philadelphia, PA.

I walked in late so I am not exactly sure what is happening here. I believe these are Navy Maritime Squadron Reenactors: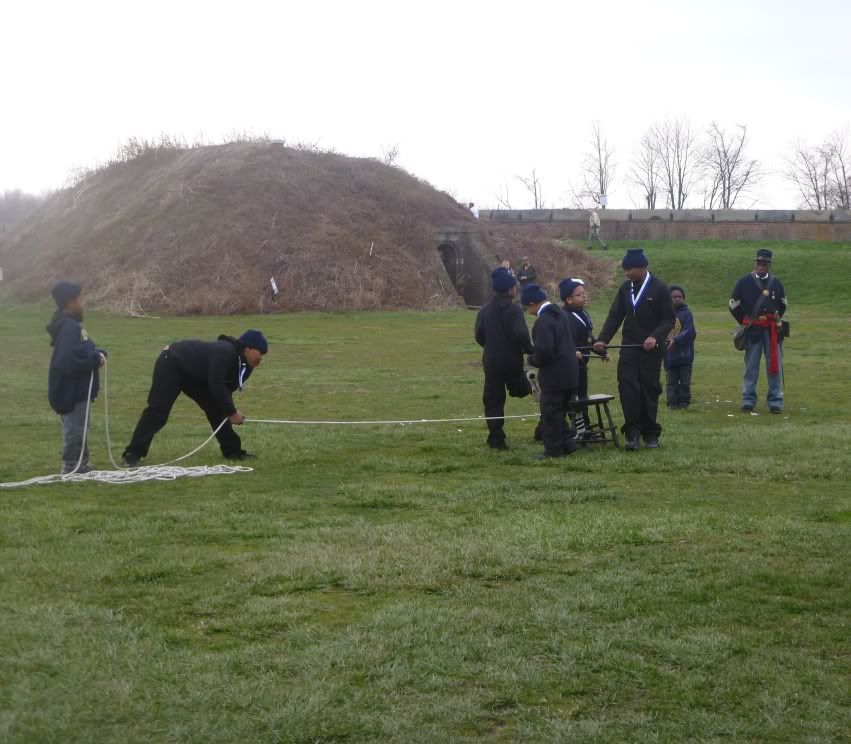 The Troops are reviewed by a Living Historian portraying Robert Smalls: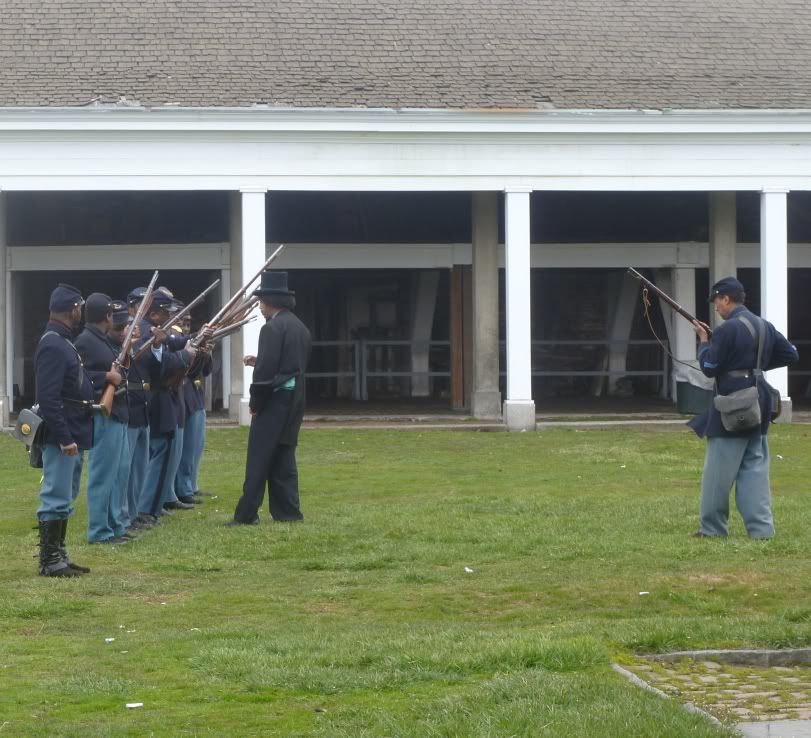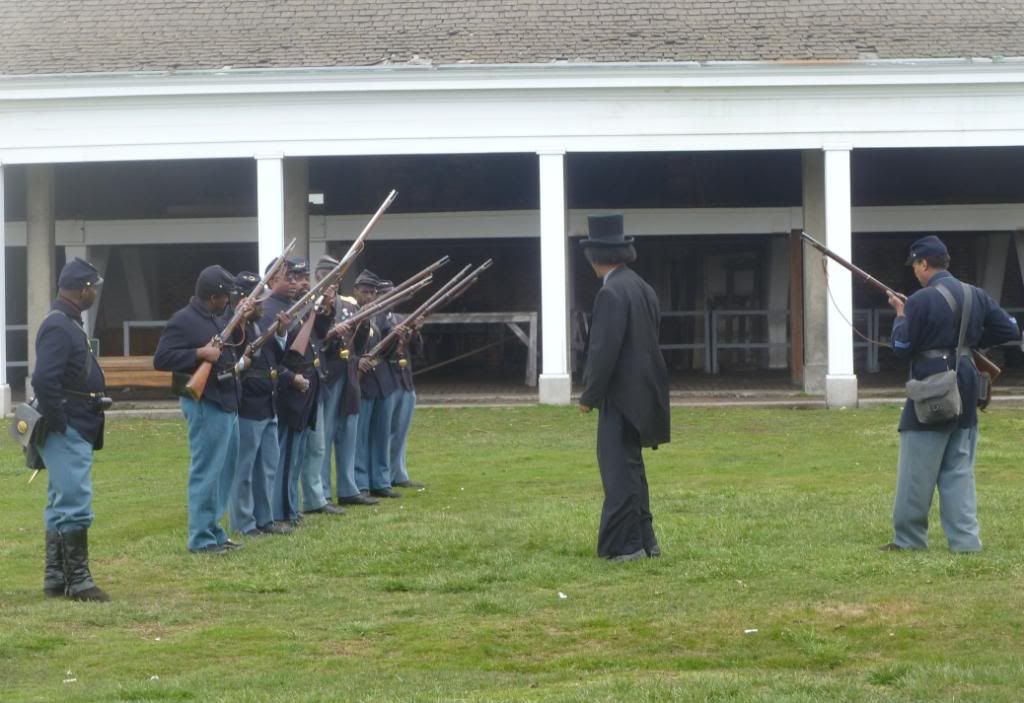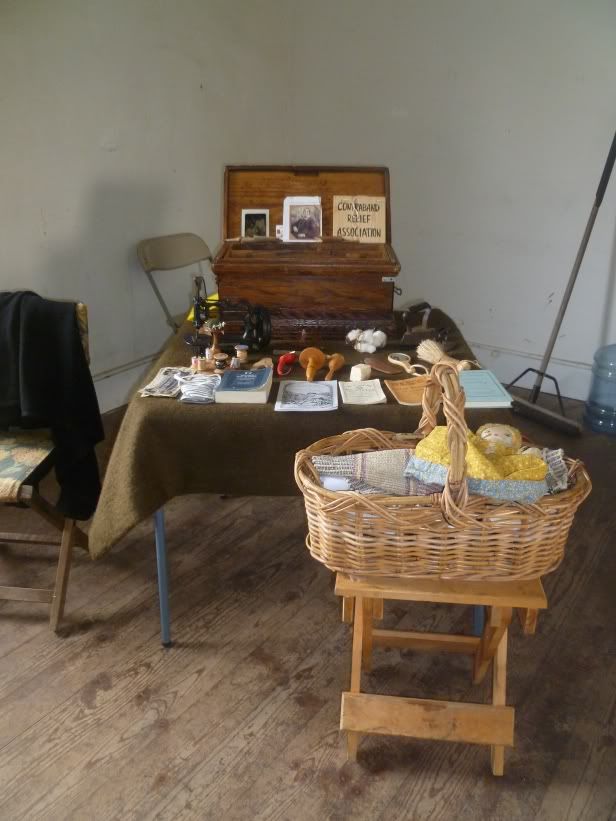 At this point in the day (the lowering of the Flag and the Final March), I was working the video camcorder with one hand and the photo camera with the other hand and I expected most of the pictures to turn out blurry, but surprisingly, they turned out well.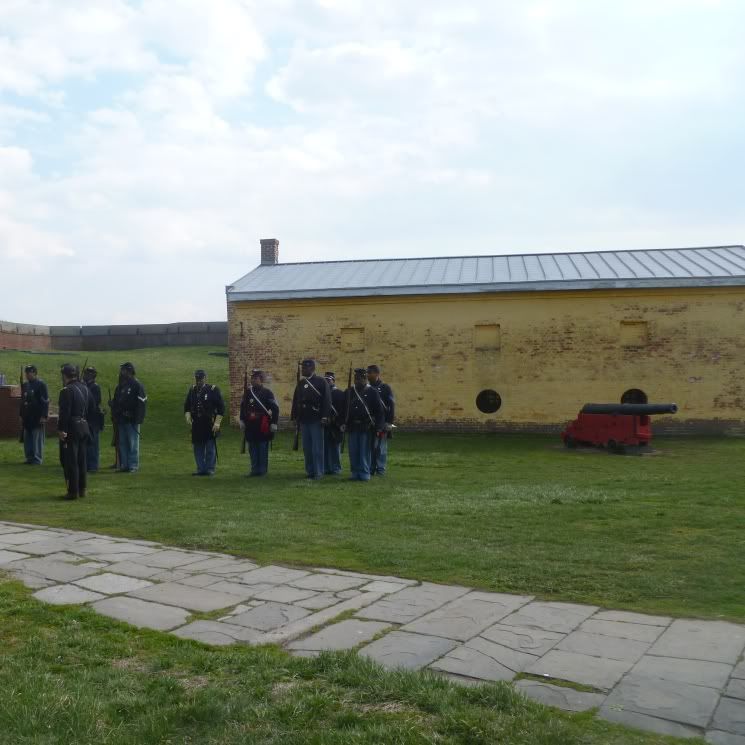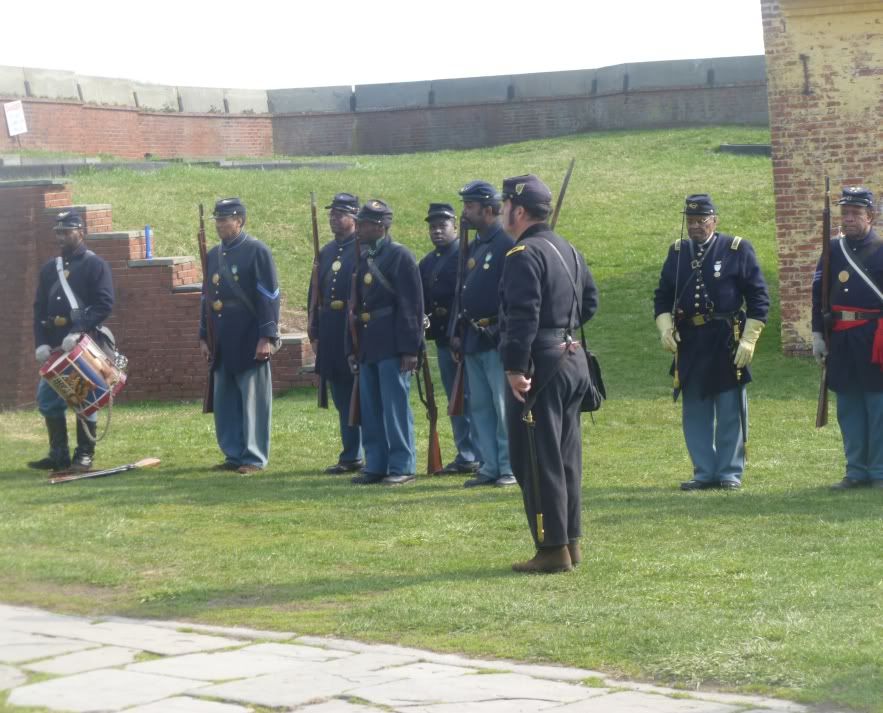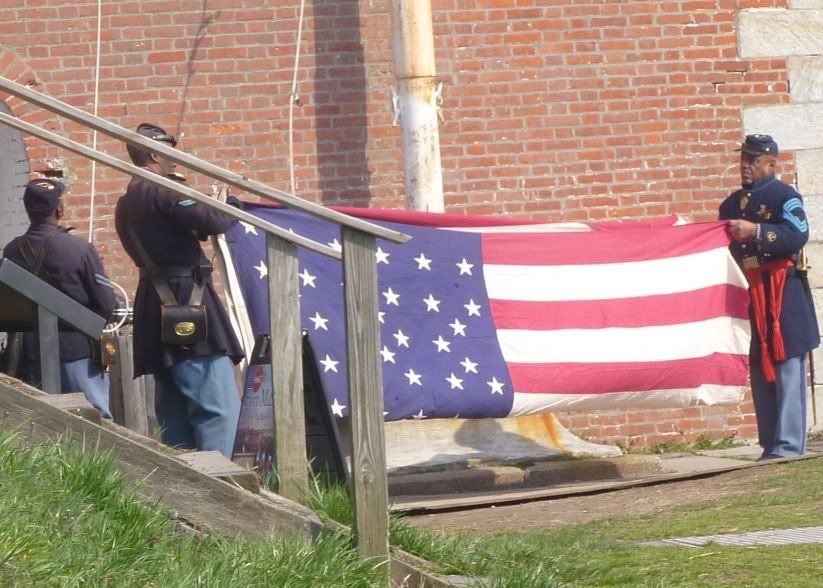 The Final Goodbye ...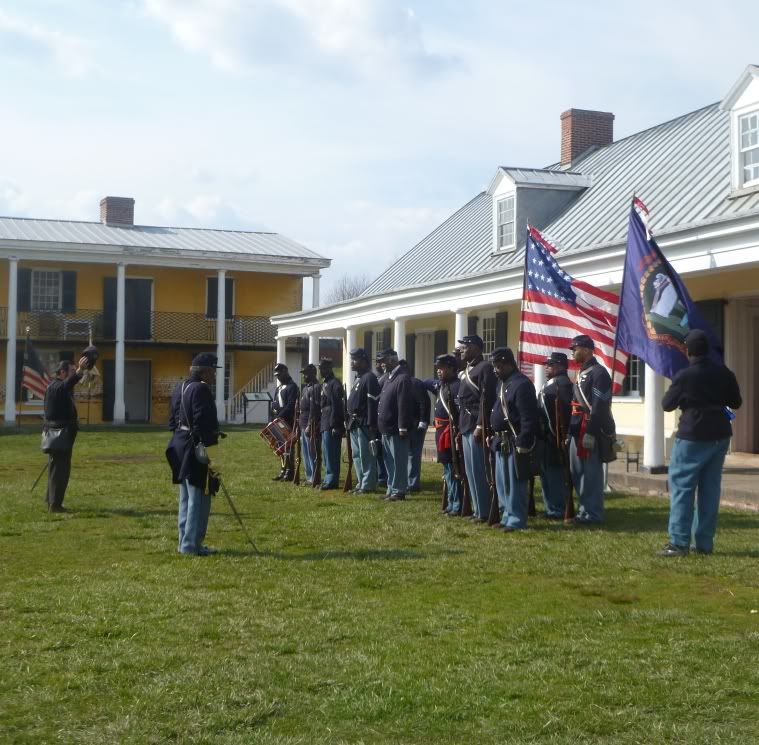 Flags of the 54th Regiment Massachusetts Volunteers. Here are a few pictures of them blowing in the wind ...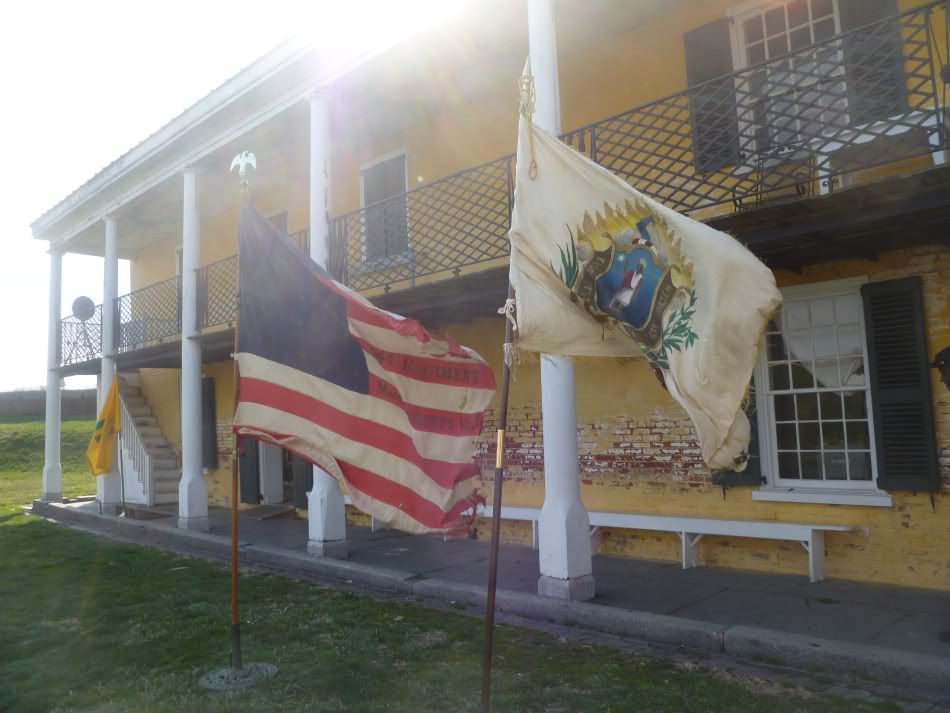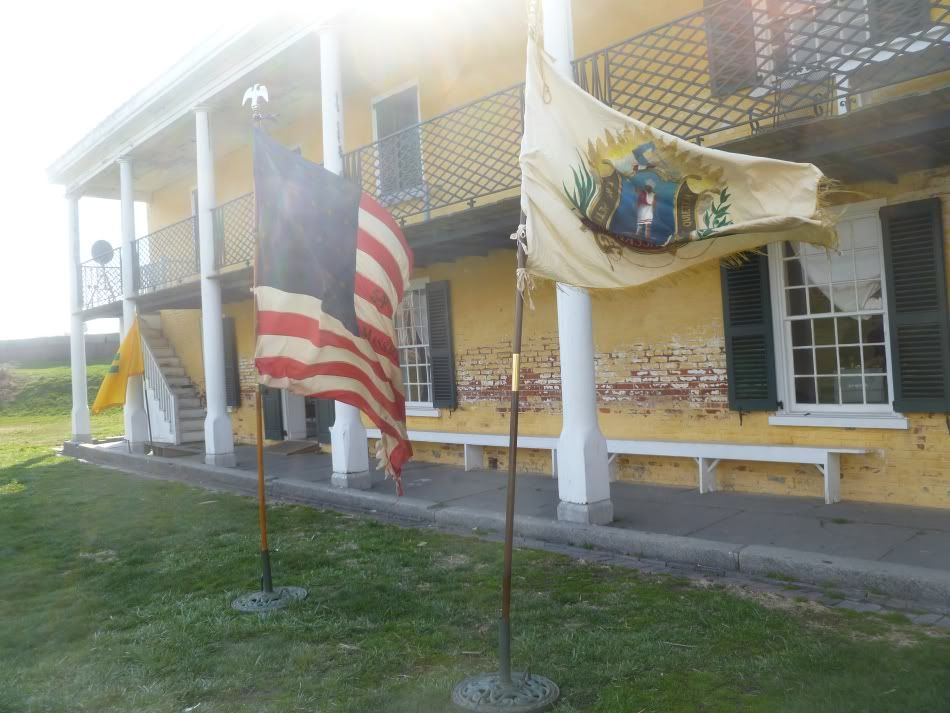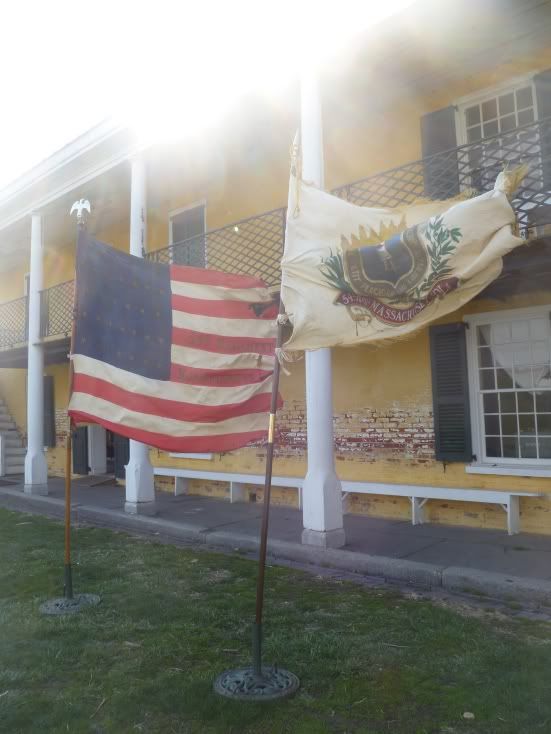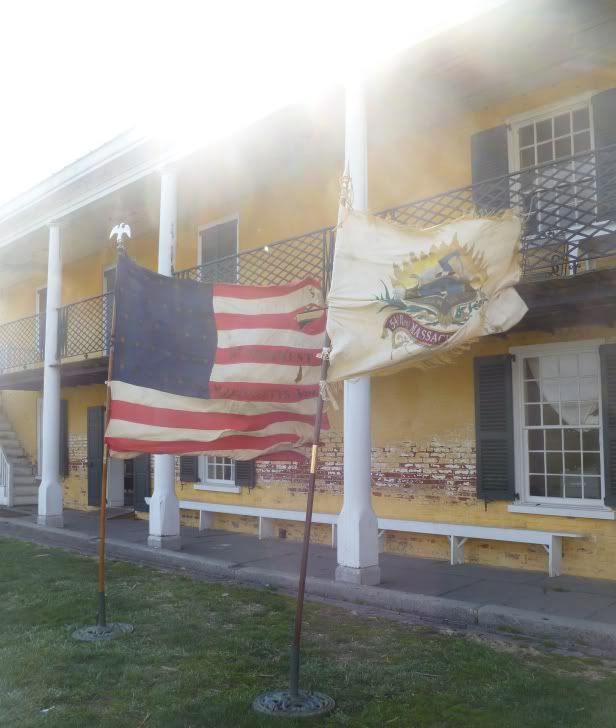 A flyer showing a reproduction of an eight-foot tall recruiting poster that is part of the holdings of the Camp William Penn Museum:

Here is a cup I picked up and sold by the 3rd United States Infantry Regiment:

I picked up a 33-star U.S. Flag at the Fort Mifflin gift shop:

Many, many more photographs can be found at this link: http://s169.photobucket.com/albums/u213/portaltothepast/Reenactments/Civil War/Colored Troops April 2 2011

Here is a video showing various events of the day (it is a bit shaky in some areas - I had to grab my stuff while I followed the line and as I mentioned above, I was working a camcorder and a camera at once!):