On October 4, 2014, the annual Battle Of Germantown Revolutionary War Reenactment took place. The Battle itself was on October 4 in 1777. Embedded within this blog entry are two videos and a few photographs. More photographs of the event can be found at this url: http://s169.photobucket.com/user/portaltothepast/library/Reenactments/Revolutionary%20War/Germantown%2010-4-2014?sort=9&page=1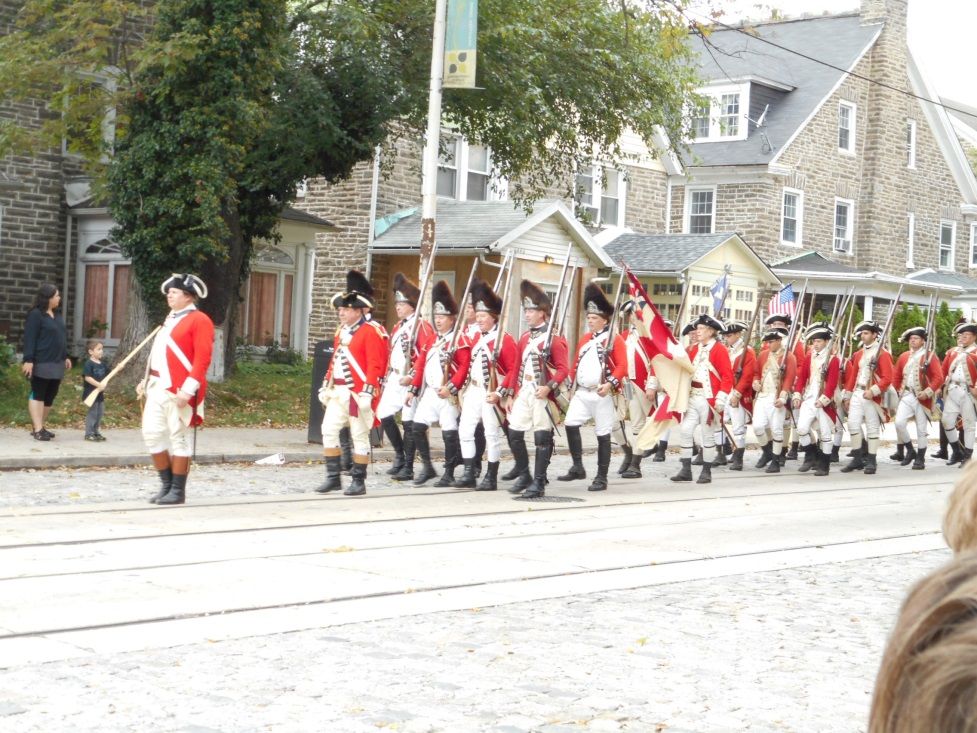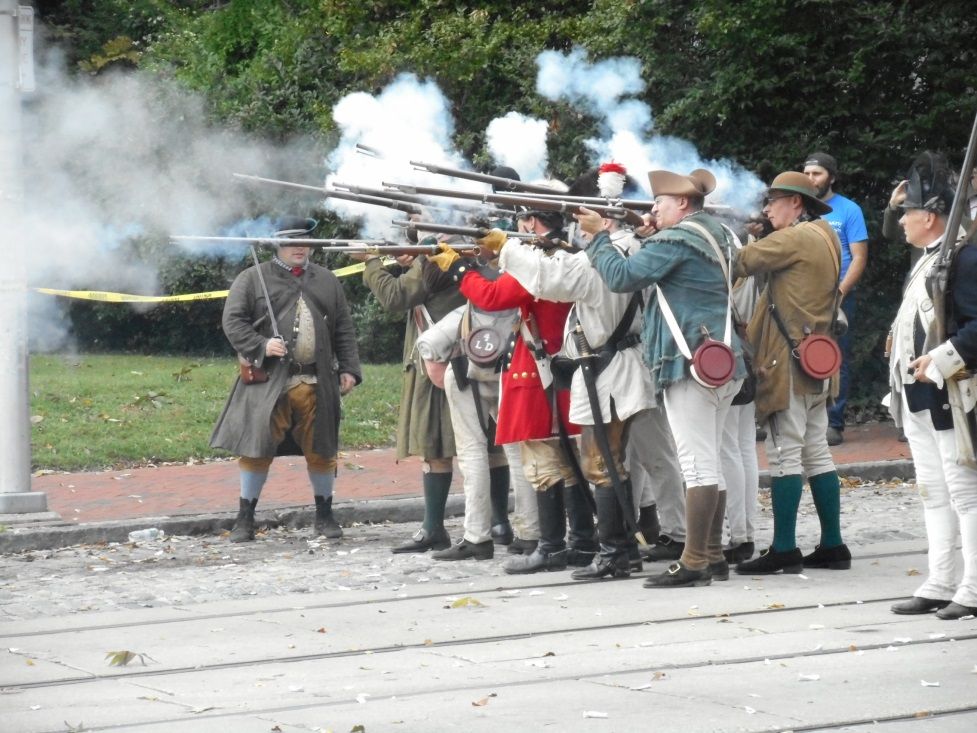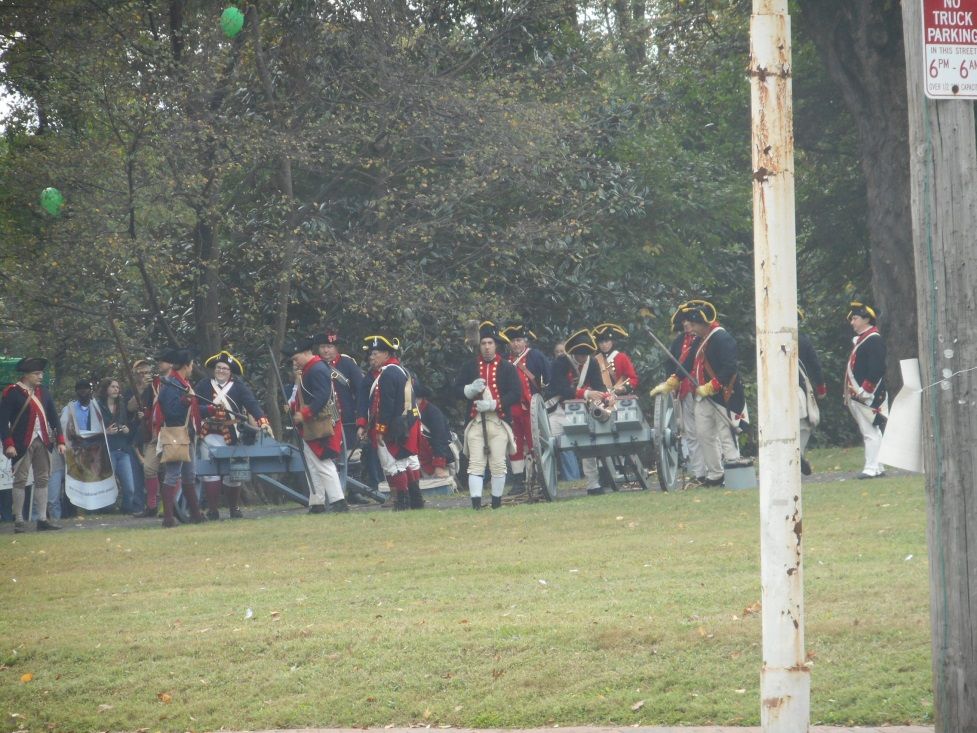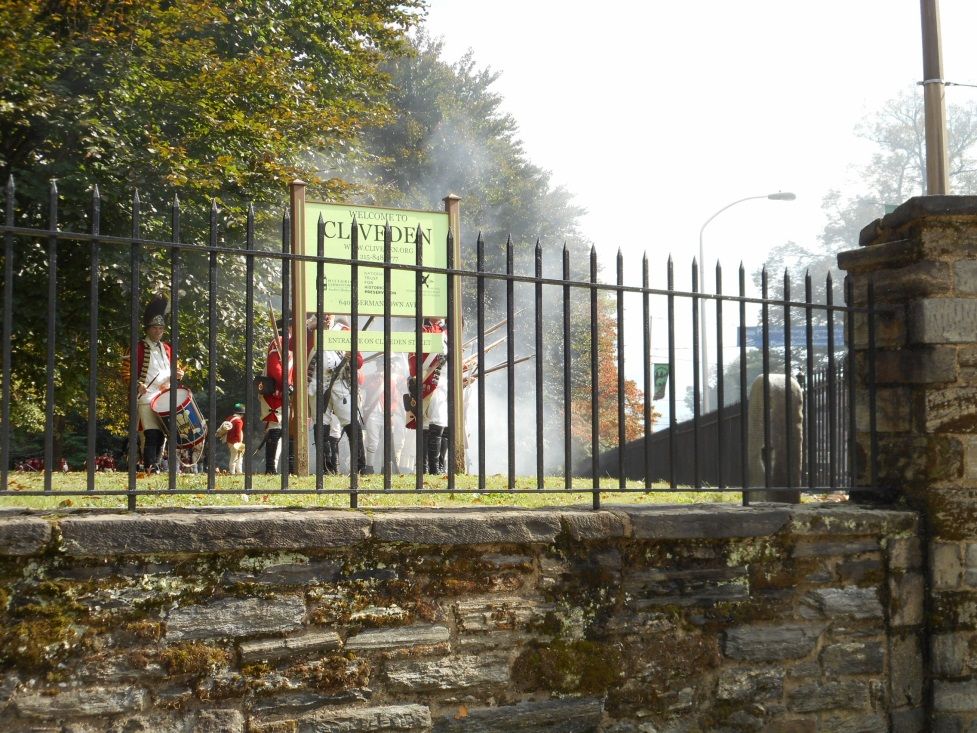 A rifleman shooting out of the window at The Cliveden Estate (the Battle itself took place on this exact spot and the damage that you see on the building happened during the Conflict) ...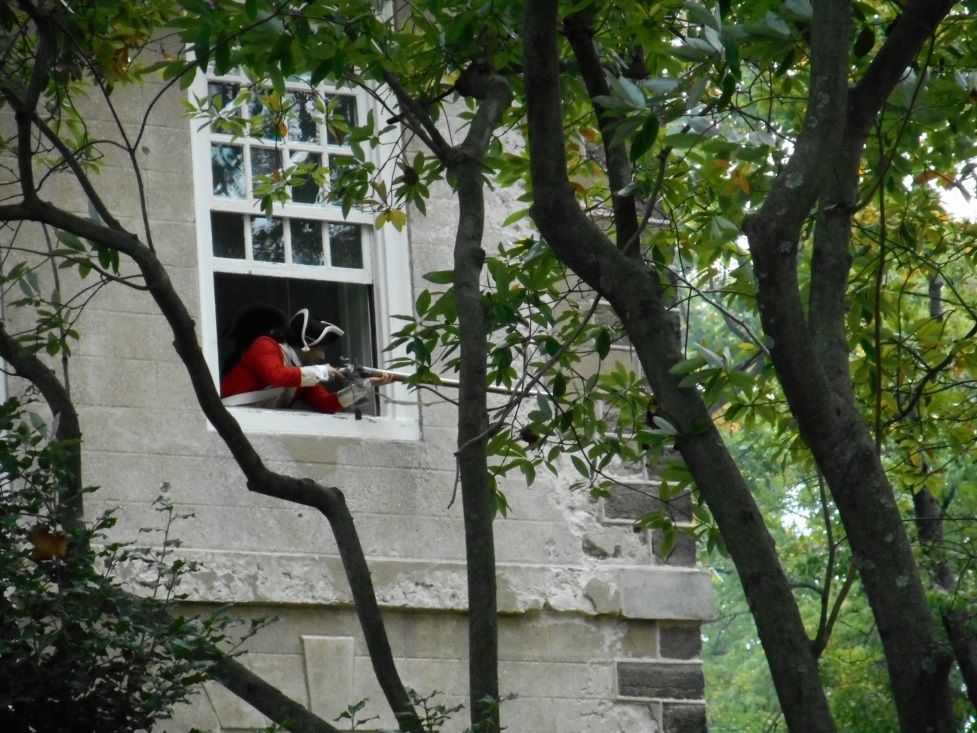 Here I am with a Flag that the Philadelphia Continental Chapter of the Sons Of The American Revolution (Link: http://passar.org/PCC) handed out. These Flags were on the graves of Revolutionary War Soldiers, and were removed when they were replaced with new Flags. I certainly recognize the significance of owning this Flag given where it was initially standing. Also in this photograph is a tree that was standing during the Battle Of Germantown in the 1700s! Massive history in this photograph: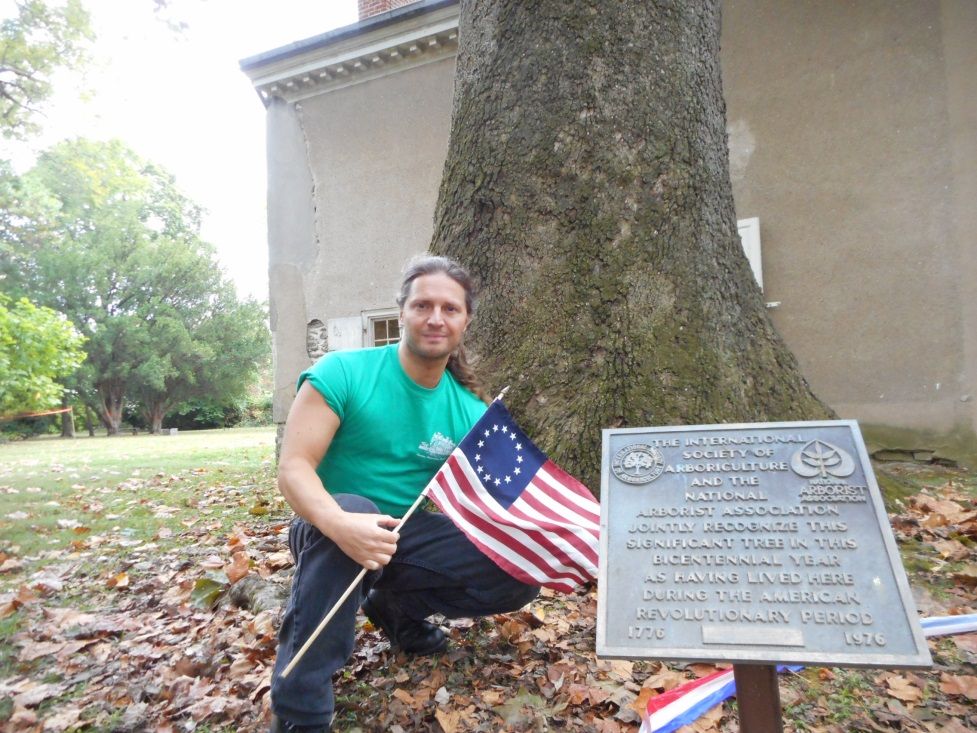 You can see the combat damage in these pics ...