Another spring and another Mechanical Music Extravaganza. This was my third MME that I attended. It was held on April 19, 2015. I thought it was another fine convention. Here are some photographs ...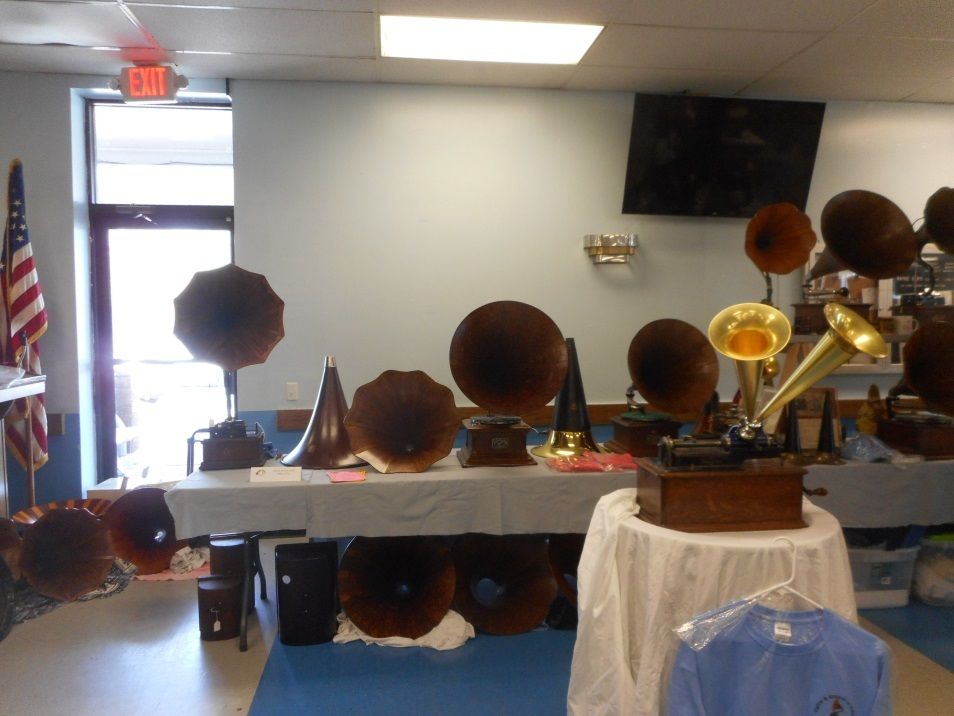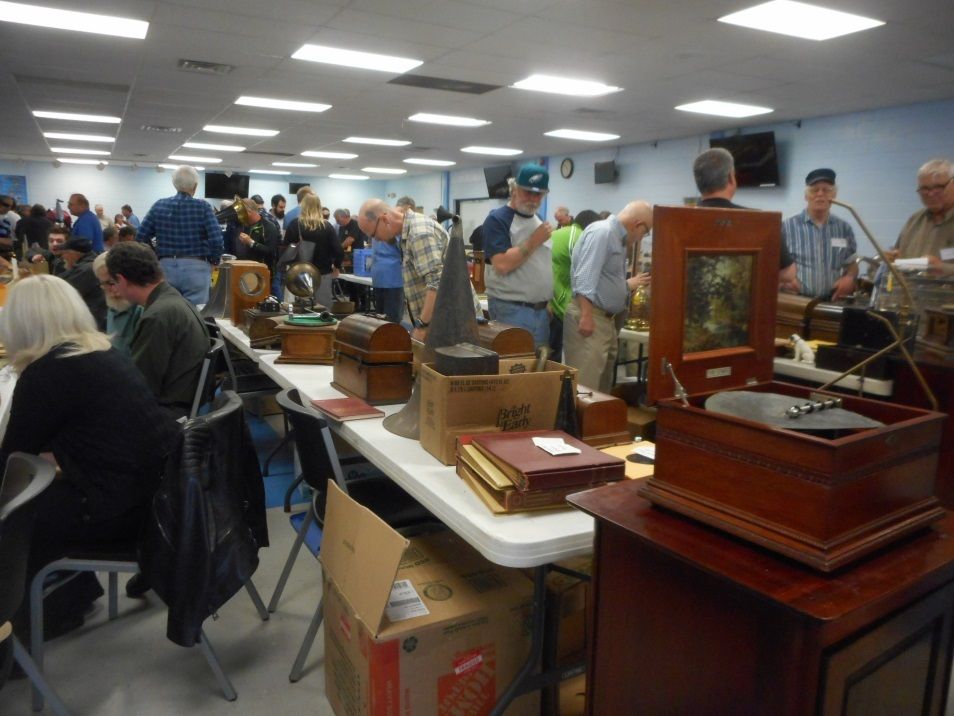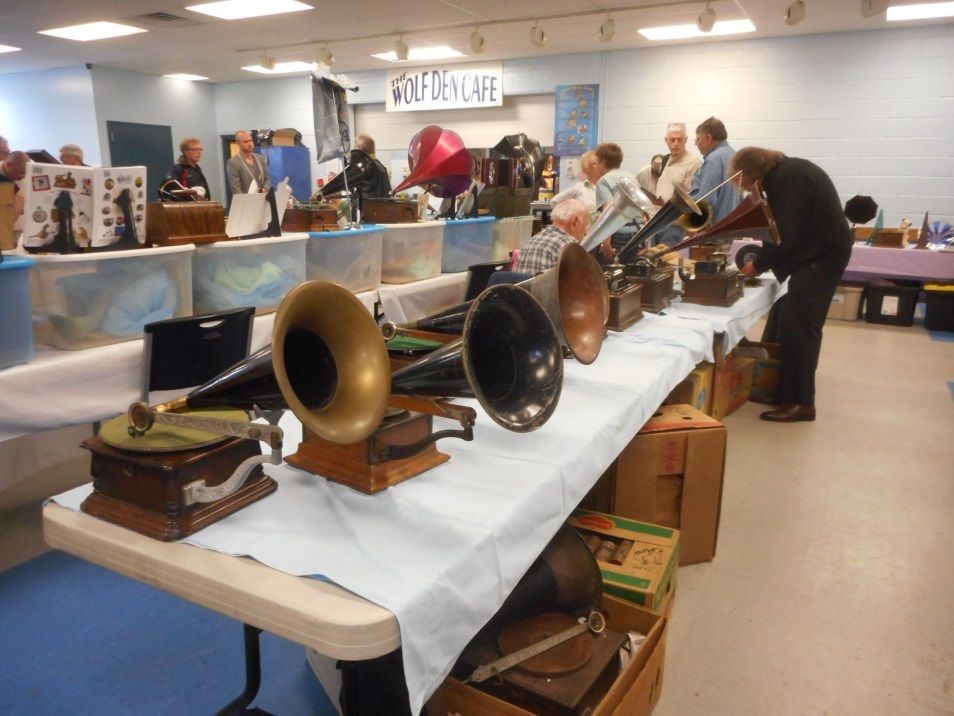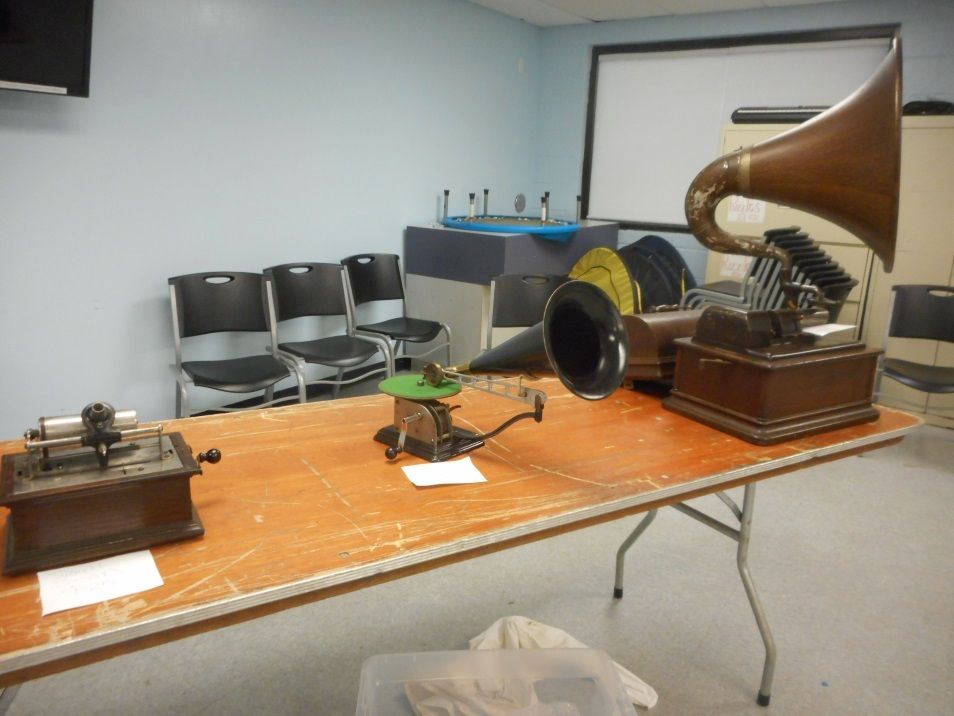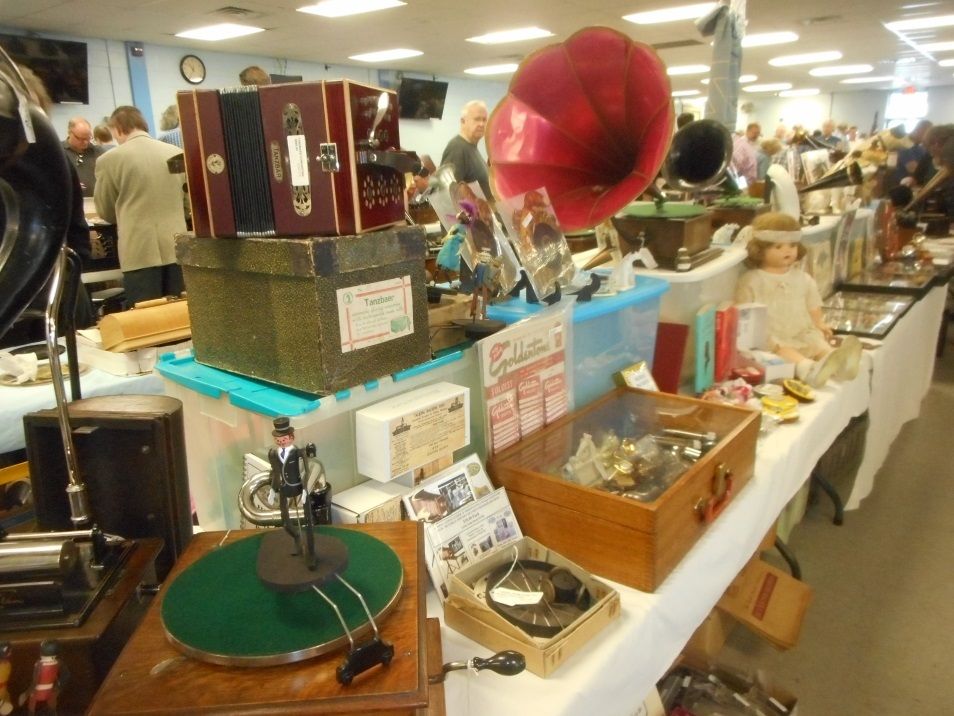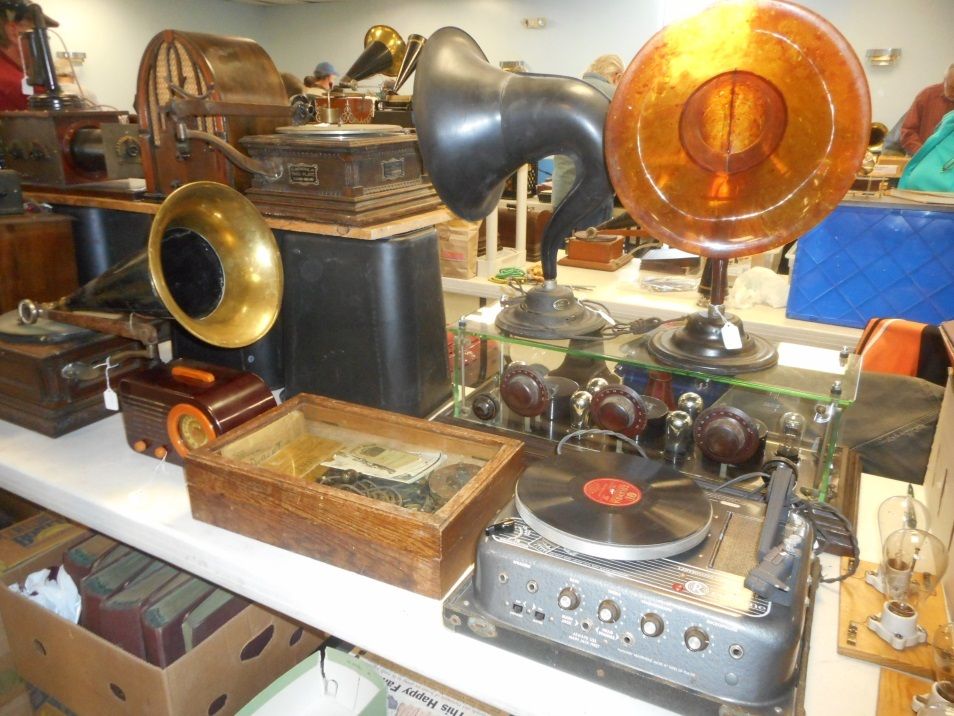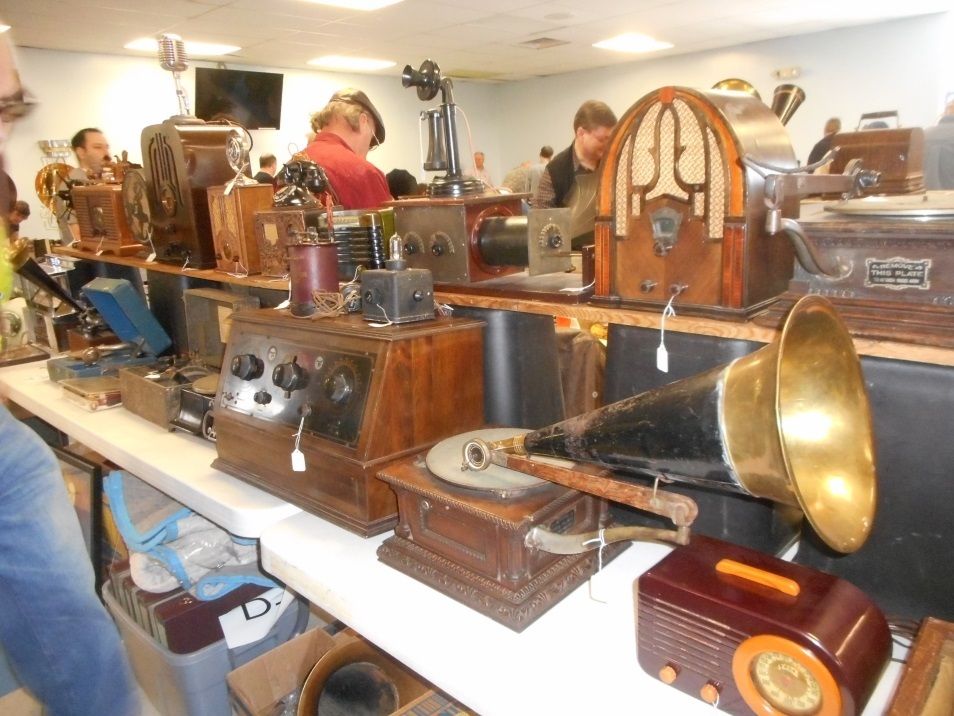 This was my haul ...
I filled my car up again and, as you can see, I mainly stocked up on Diamond Discs with a small stack of 78s and a mere two cylinders (I added another pic to the top left):
This is a Kent 78 Adapter for Diamond Disc Phonographs (Diamond Disc machines are designed to only play 80 rpm Diamond Discs so this adapter will allow 78 rpm records to be played as well) along with a miniature Victrola-type machine:
I was happy to acquire a Morning Glory Horn (the pics compare it to the Witches Hat Horn that I bought last year ... that is quite a size difference):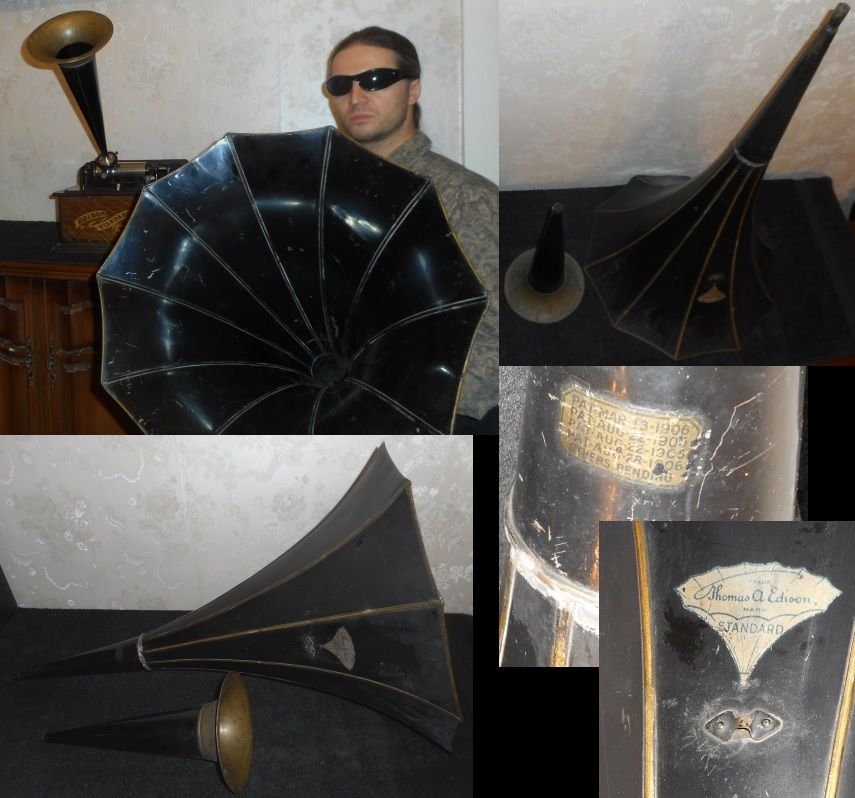 I got these from Larry:
As many of you know, Larry is a regular at the convention. I bought two of the same shirt - one for going out and the other for the gym. The mug was a gift ... thanks again, L!
I am already getting ready for the next MME that will take place on September 20 of this year. Info: http://antique-sound.com