Here are a picture and video clip of three items: a Crucifix, a statue of Mary, The Blessed Mother and a statue of a Disciple (I believe to be the Apostle John). All of them can be considered artifacts pertaining to Good Friday ... the Crucifix itself and Mary and John at the Crucifixion of Jesus.

The Cross is French in origin and dating to the late 1600s (although I have seen a photo of a Cross supposedly Finnish and from the early 1800s). The statues may be Austrian or Italian and date from the late 1700s to the early 1800s. A nice lot - definitely museum pieces!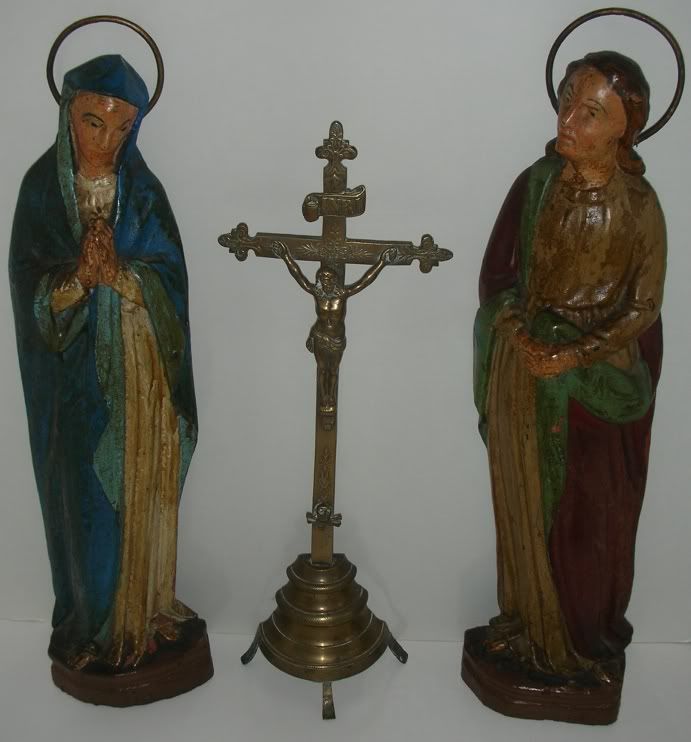 Check out the skull and crossbones! Very common in religious art of that time. I have seen those (along with reapers) on tombstones in Germany and Austria (1500s to 1800s) and in the USA (1700s). Heavy patina.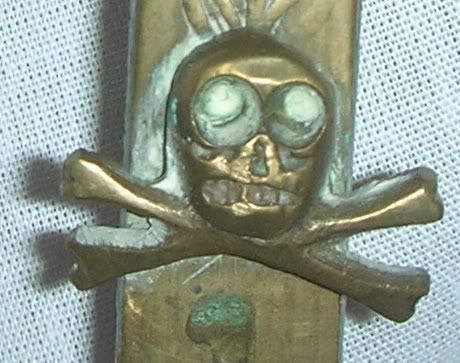 A (blurry) video of the three: