I would like to introduce you to a lesser-known figure in American History, William Maxwell Evarts. He was heavily involved in the most important events of his day, but he is but an obscure figure in the present. His history ...

1818-1901. Delegate at the 1860 RNC - nominated William Seward. Defense in the Andrew Johnson Impeachment Trial. Counsel for Rutherford Hayes versus Samuel Tilden in the 1876 election controversy. Secured funds for the Statue Of Liberty.

Family - his grandfather was Declaration Of Independence signer, Roger Sherman. His great-grandson was Archibald Cox who was the prosecutor during Richard Nixon's Watergate Scandal so he and his great-grandson were involved with two Presidents' court proceedings.

Some photos of a portrait print and an autographed card: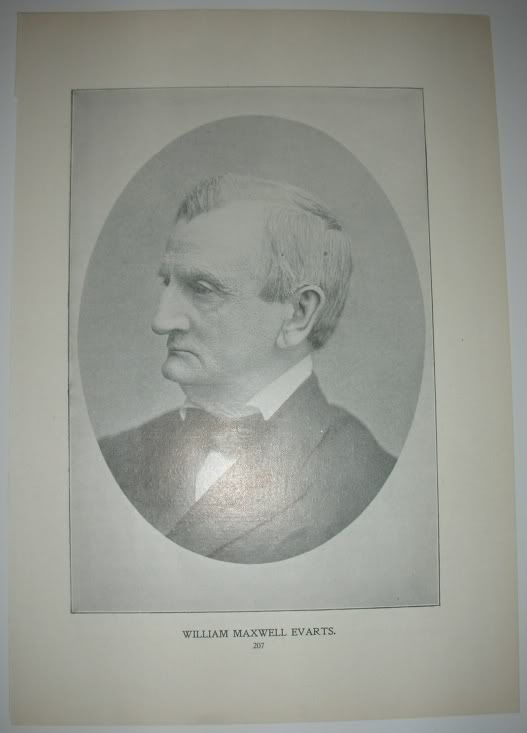 Perhaps I will get around to framing the two of them together some day:

A video for you ...