In keeping with the "Star Wars Toys In The Snow" theme, I am going to be posting photographs of the displays that I made this past January 23 and 24. This blog entry is Part 1. I took so many pictures that I need to list them in three different entries. I am also going to be posting a video of the photoshoot some time this week. The following photos feature the Wampa, two Tauntauns (solid belly and open belly), Luke Skywalker and Han Solo.
First, I had to get the toys and this picture shows you how much of a slob I am. After I made that Star Wars snow display in 2003, I threw the figures into a bag. As you can see, I never bothered to put them away otherwise. Thirteen years later, it is just as well ...
These next thirteen pics are from the evening of January 23. The wind chill dipped down as low as five degrees! Plus, it was still snowing which can be seen in some shots. I tried to make that photoshoot as short as possible, haha. The weather conditions were certainly similar to what was experienced on Hoth in The Empire Strikes Back.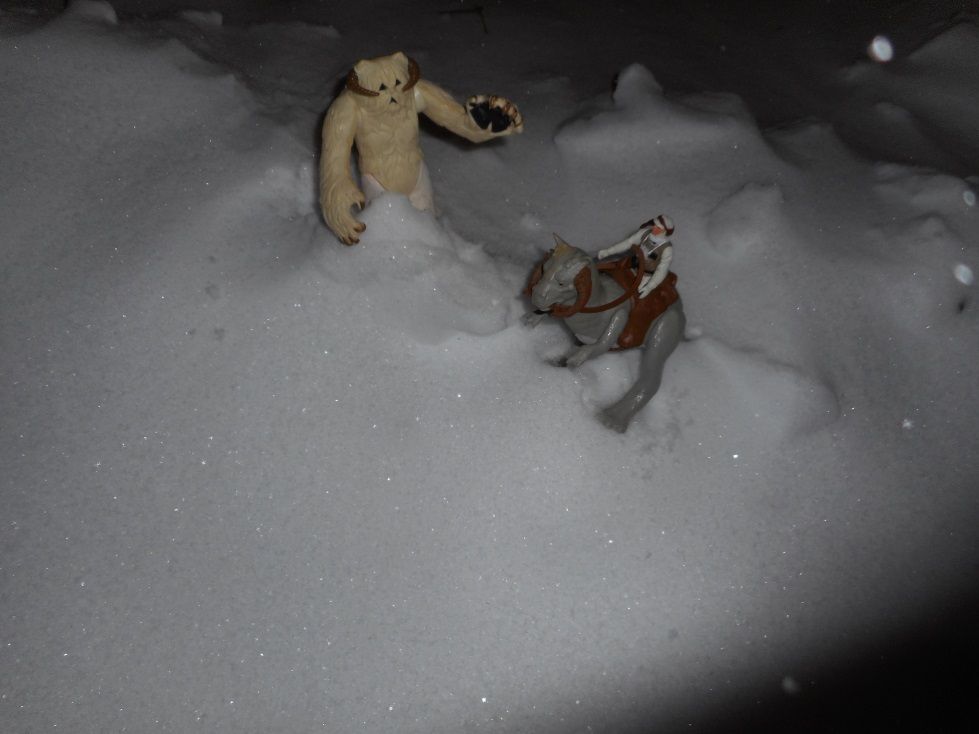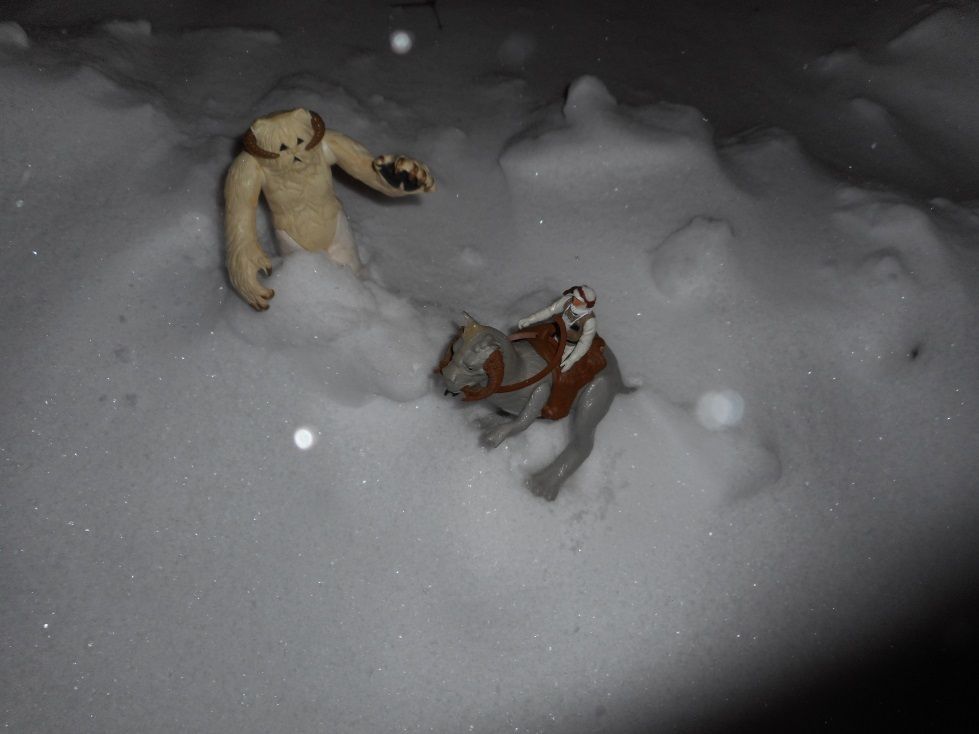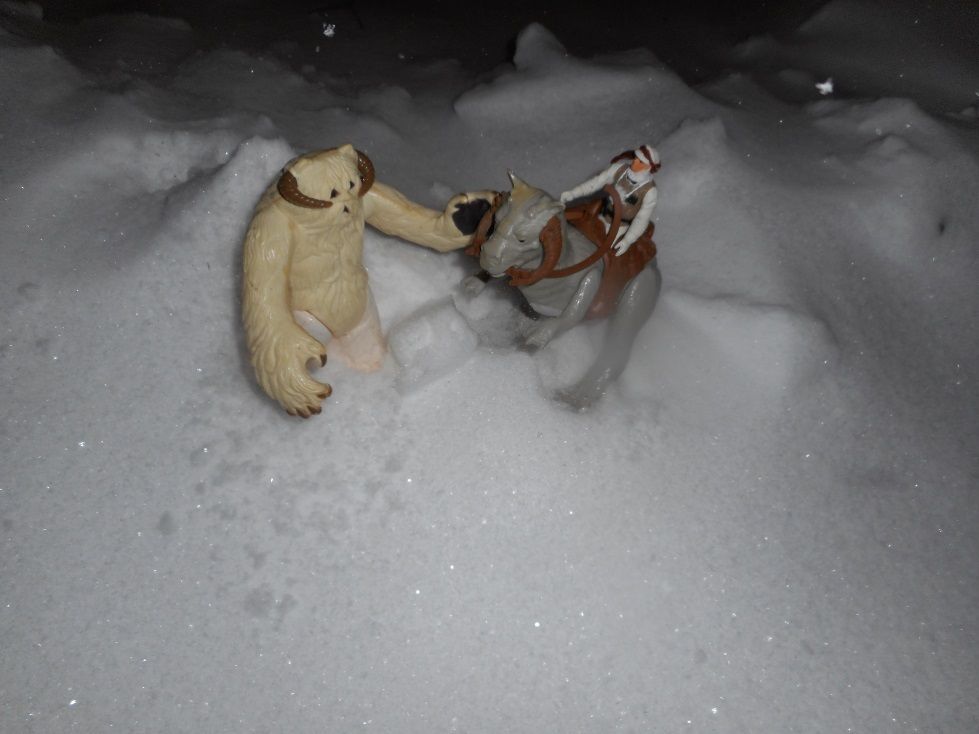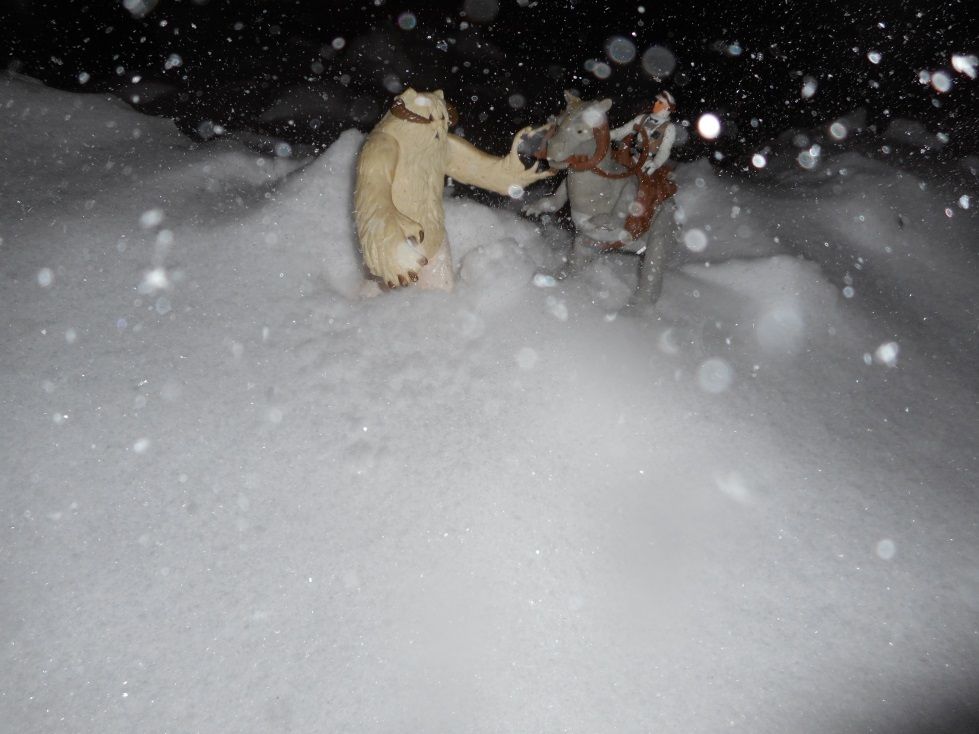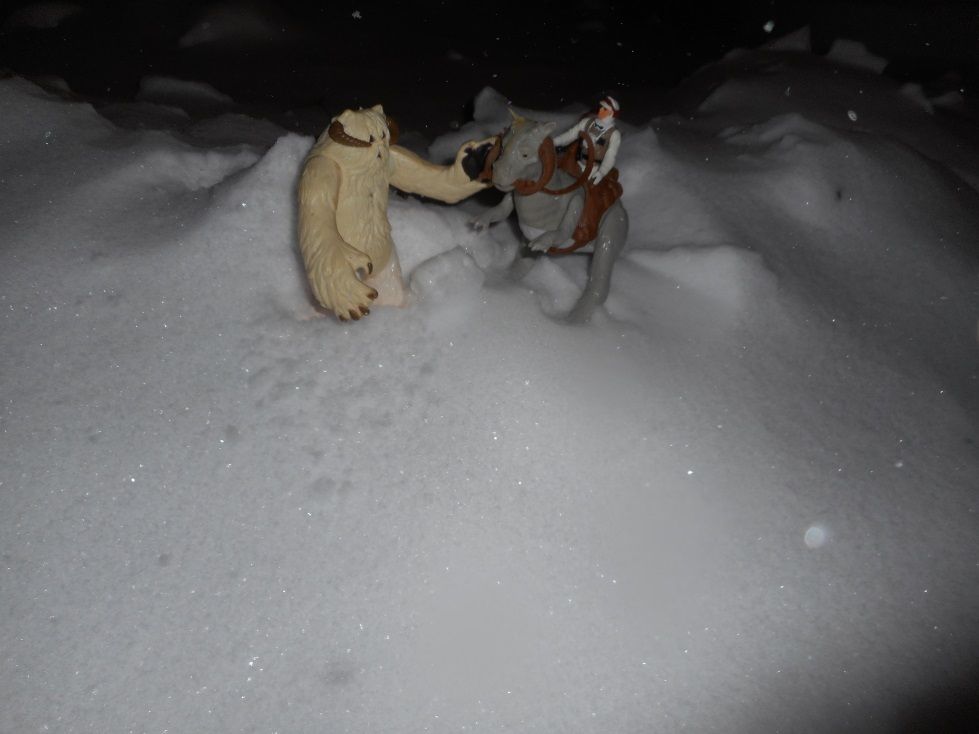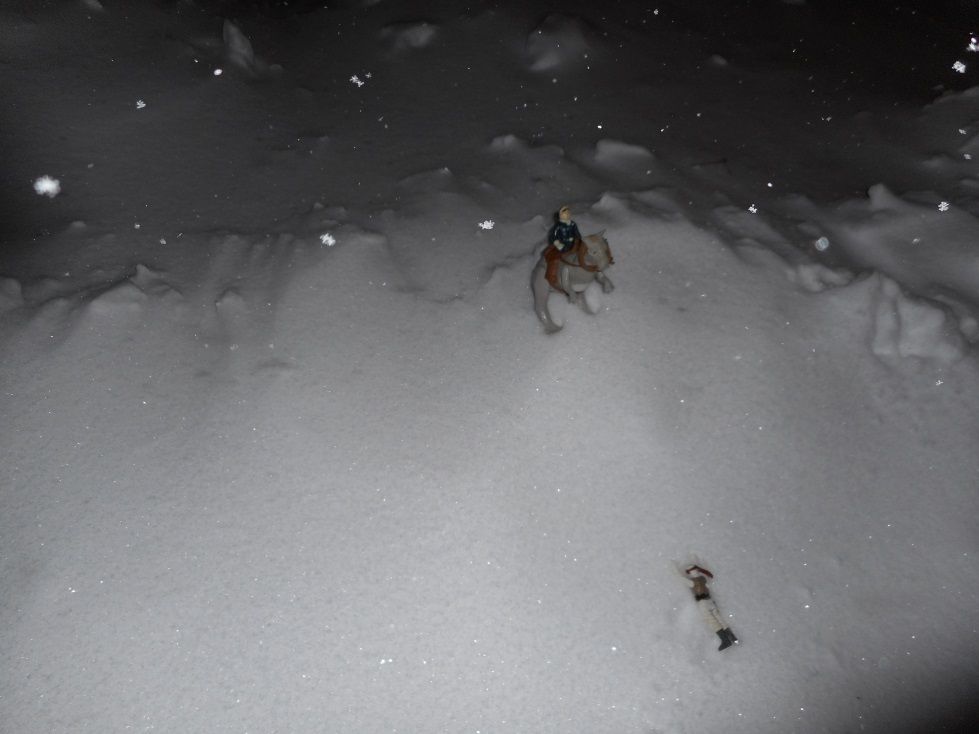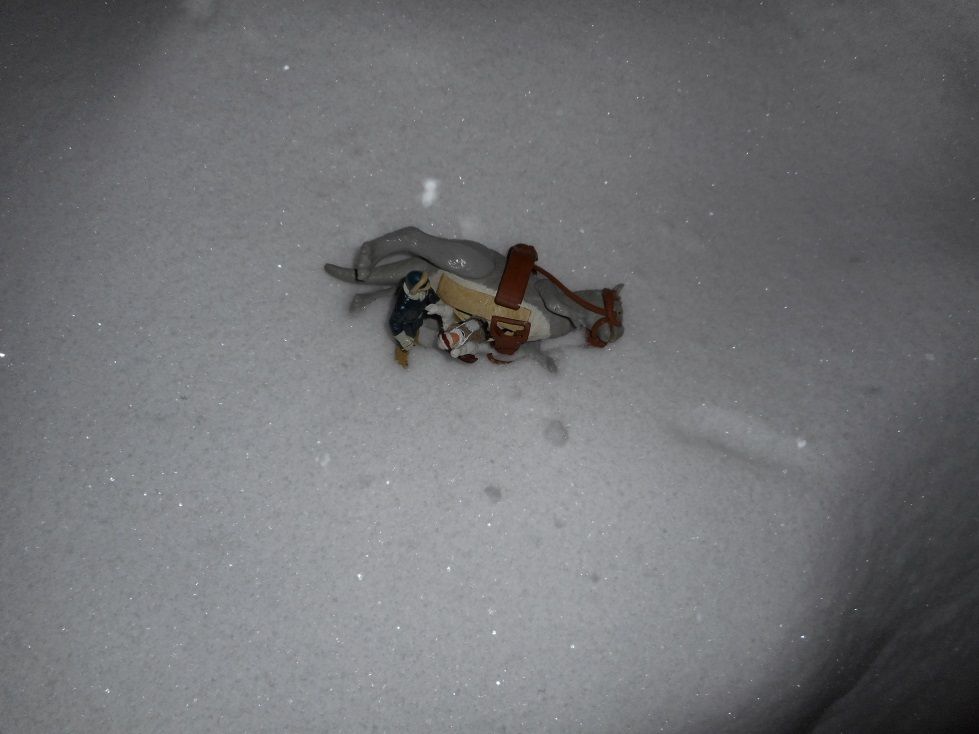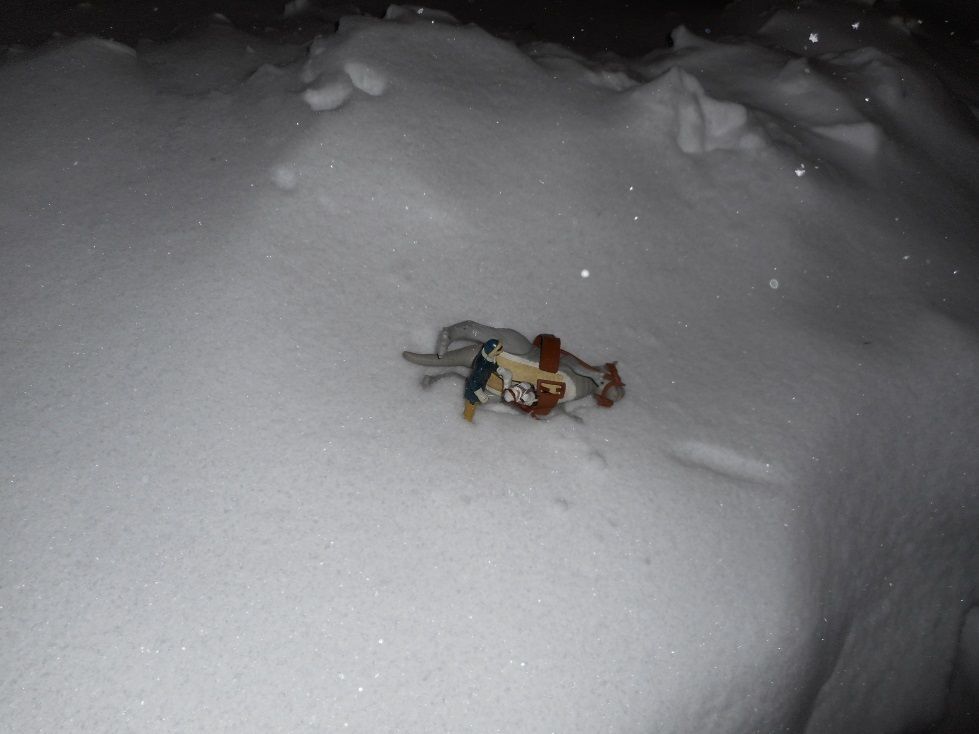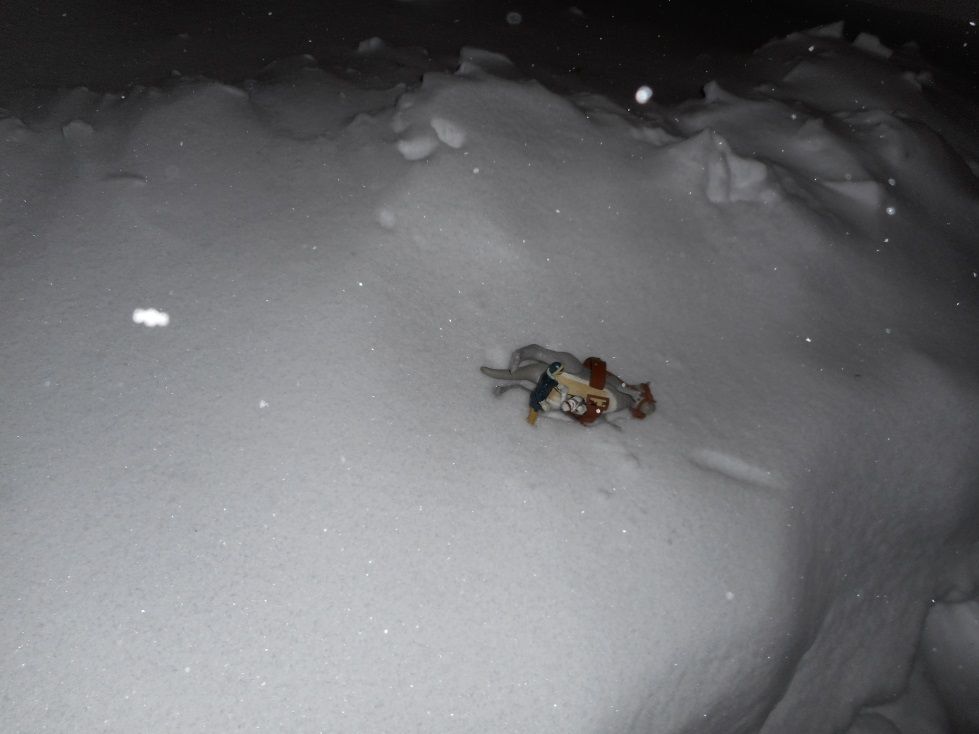 The remainder of the pics are from January 24. If you liked the previous shots, then you will love these next ones. The pictures certainly look great in the darkness and as for the ones in the daytime ... incredible. Some of these turned out very well.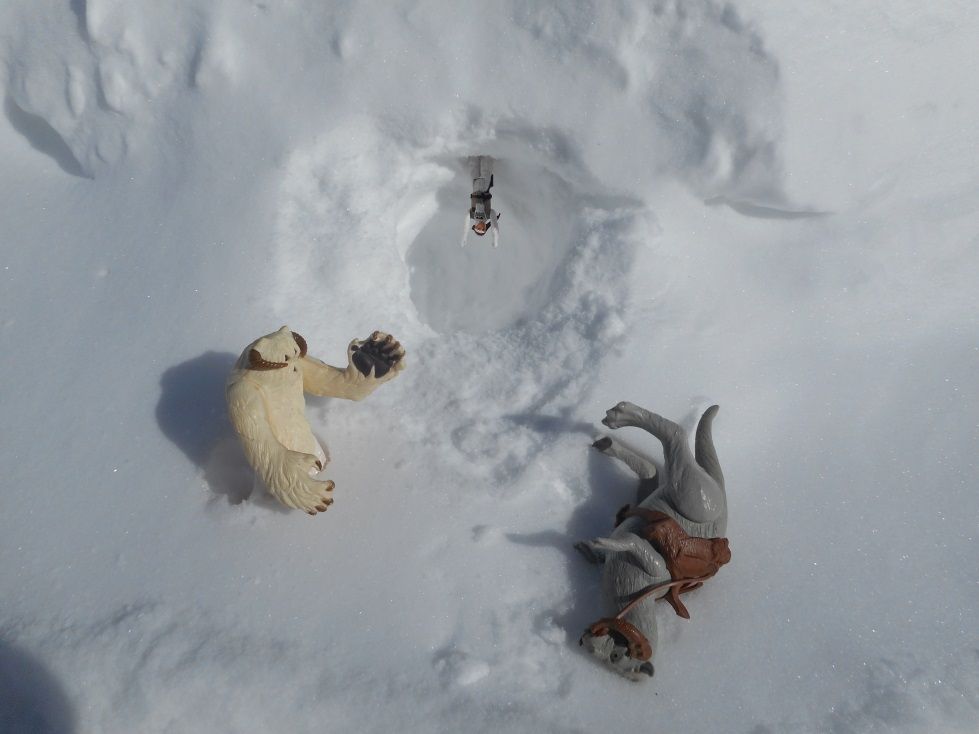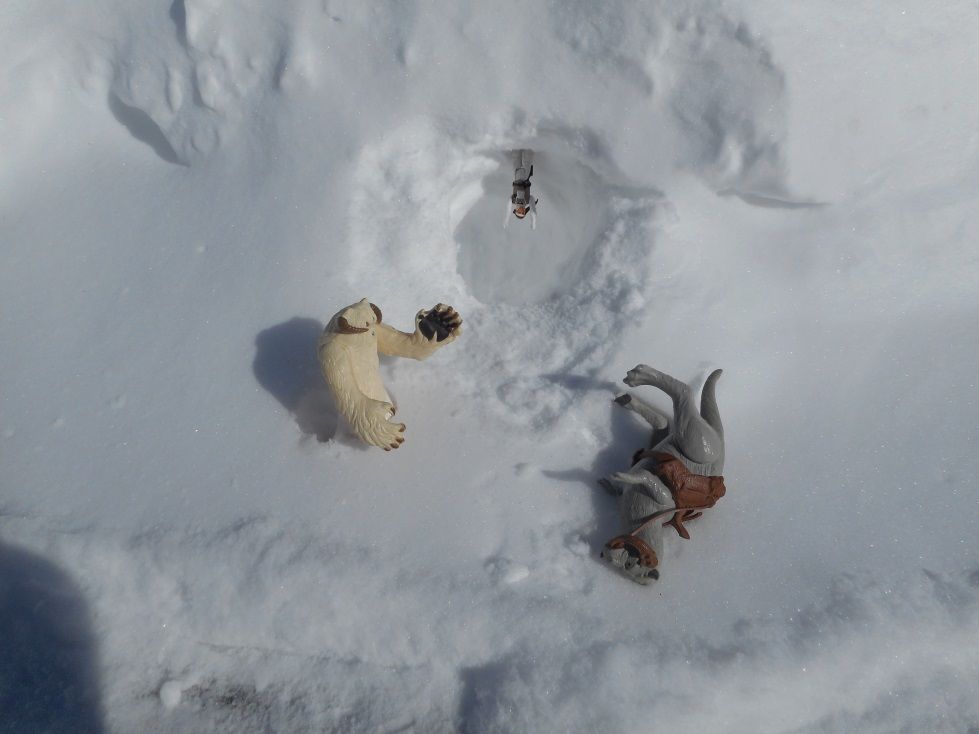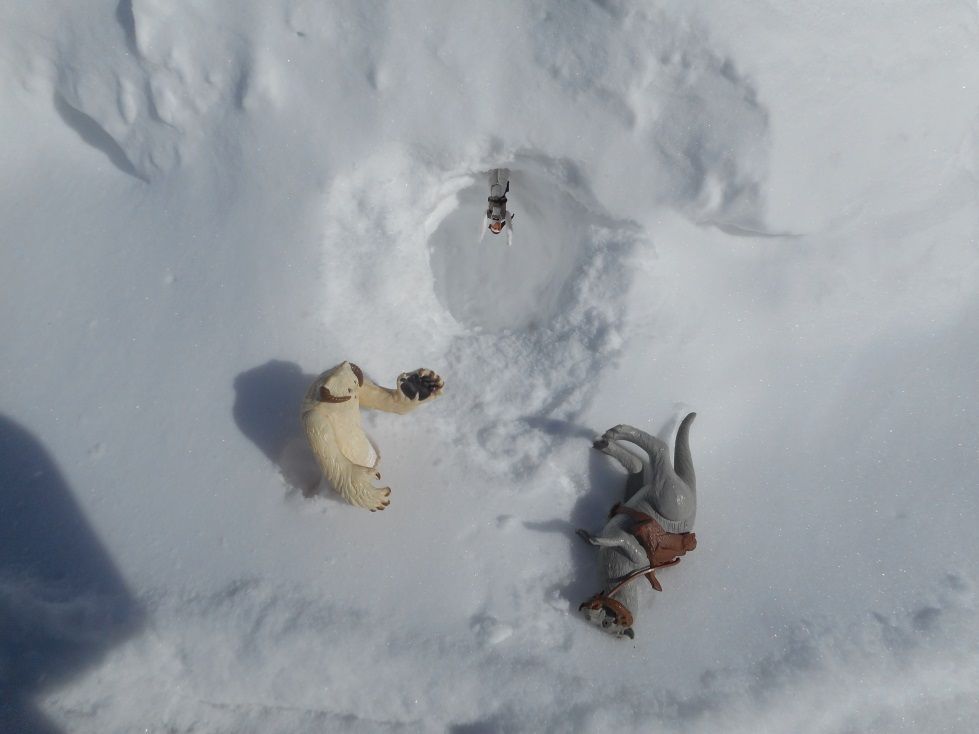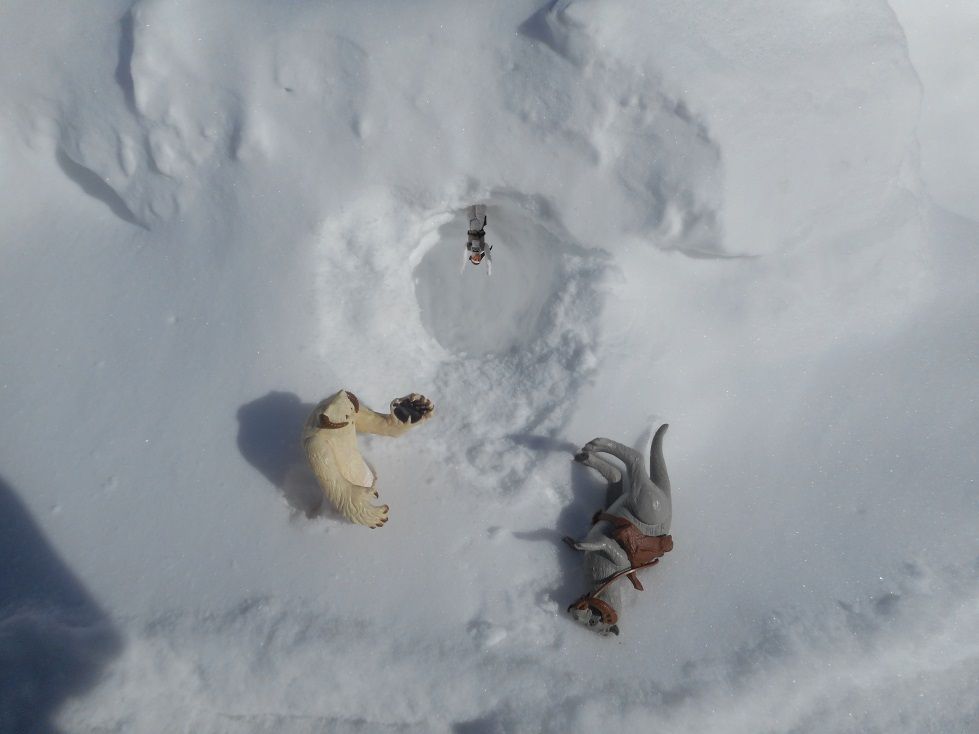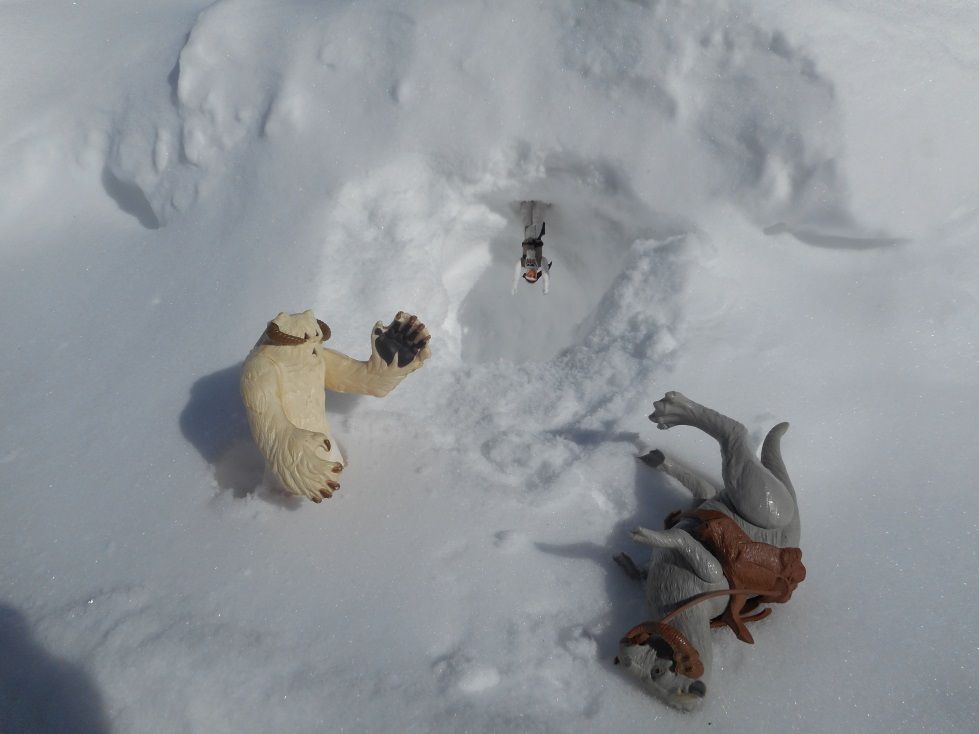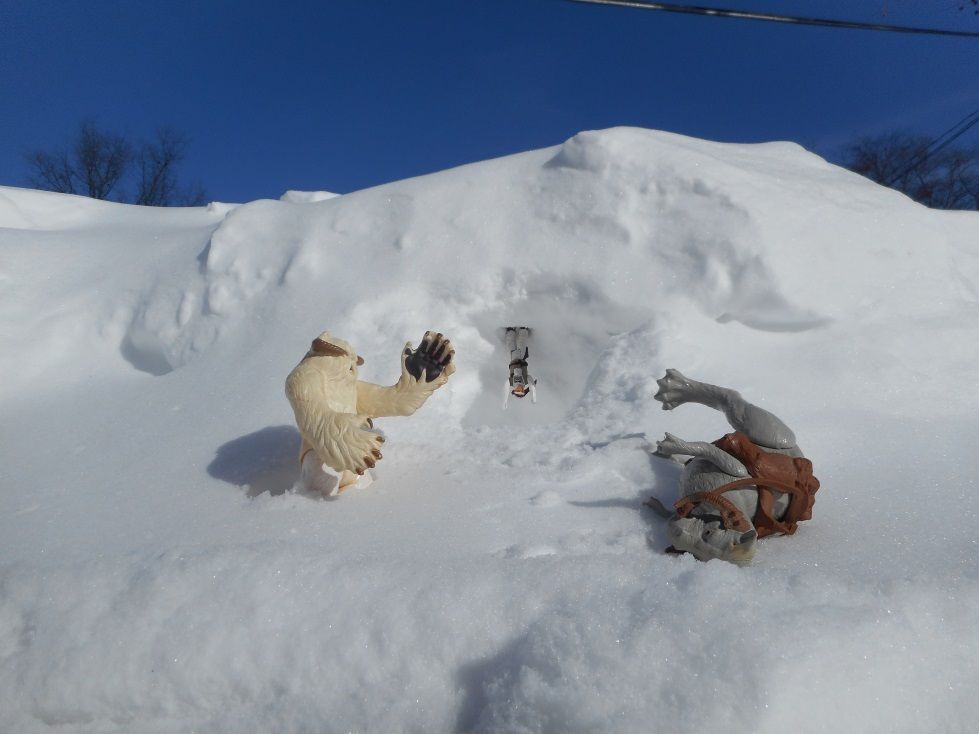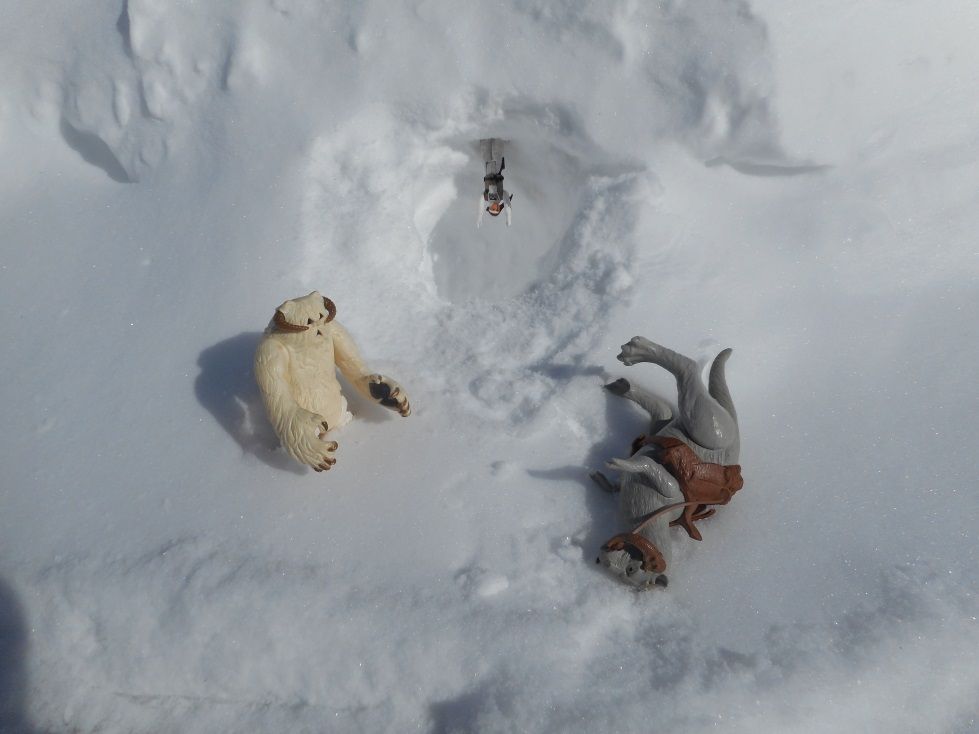 Now THIS ONE is absolutely amazing ... no doubt my favorite photograph of the entire shoot. It looks like it could have been a part of the Kenner box that held the toys for sale. Who knows, perhaps I will make a three-pack using this photo on a custom box. I never had the idea to do any kind of custom box before ... this picture motivates me to do so now.
As for these pics with the skyline above, I had an idea to bring the camera down to a very low spot. I figured that even though the shot will likely not be any good, I may as well try it. As I mentioned, that one example it turned out to be the best photograph of the day! The snow, the cave, the positioning of the toys, the skyline ... truly extraordinary. The only improvement would be a completely white sky with no vegetation.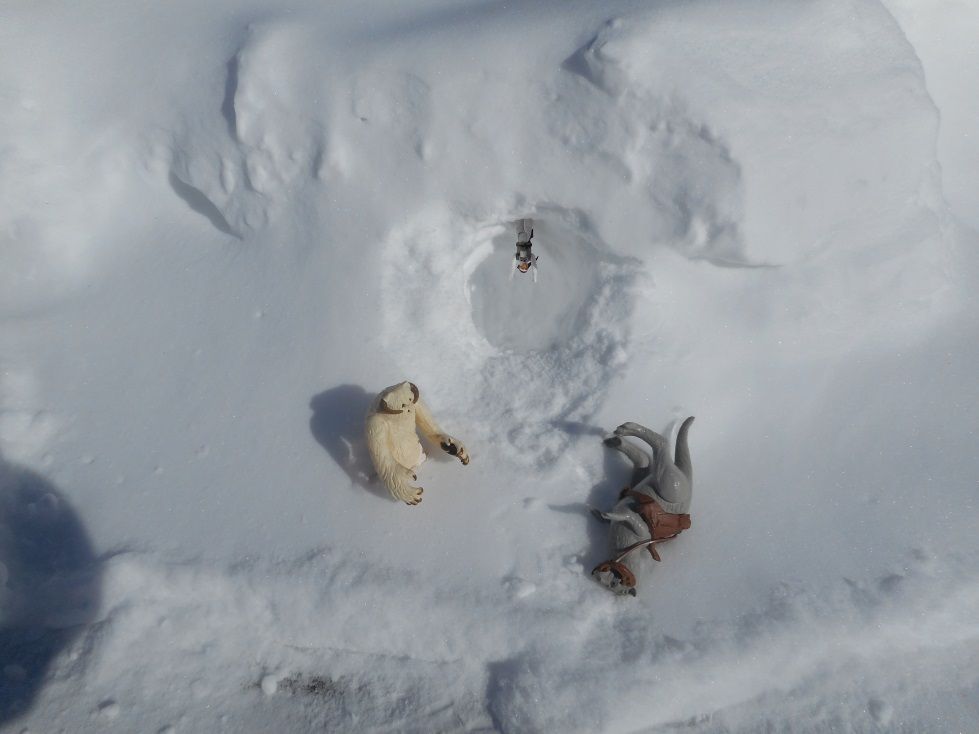 I brought out the yellow lightsaber for this scene recreation ...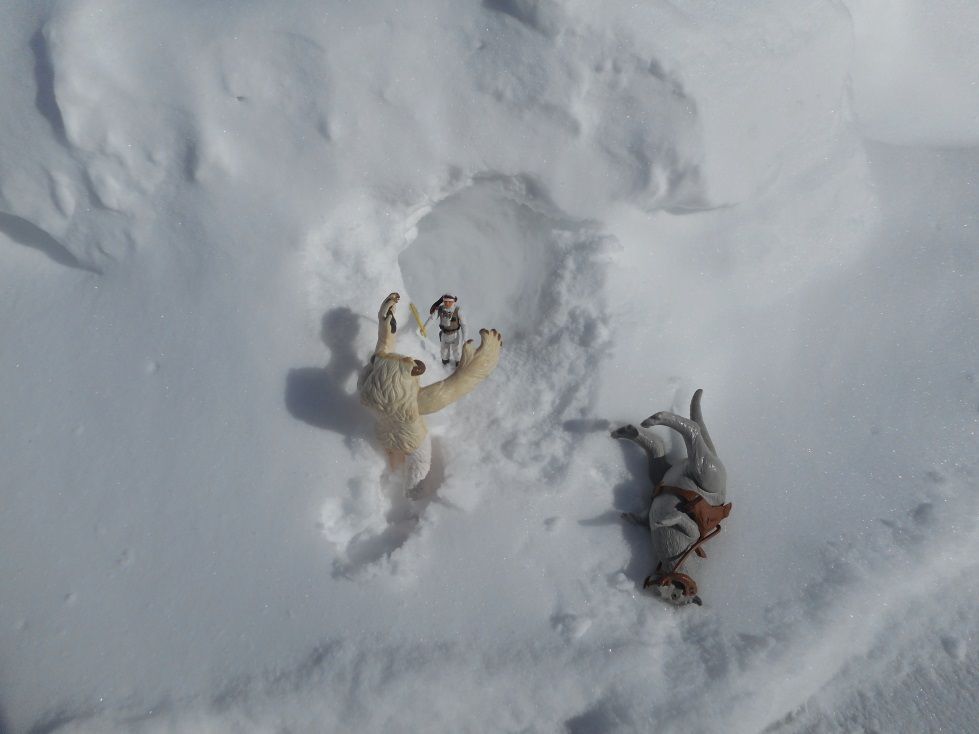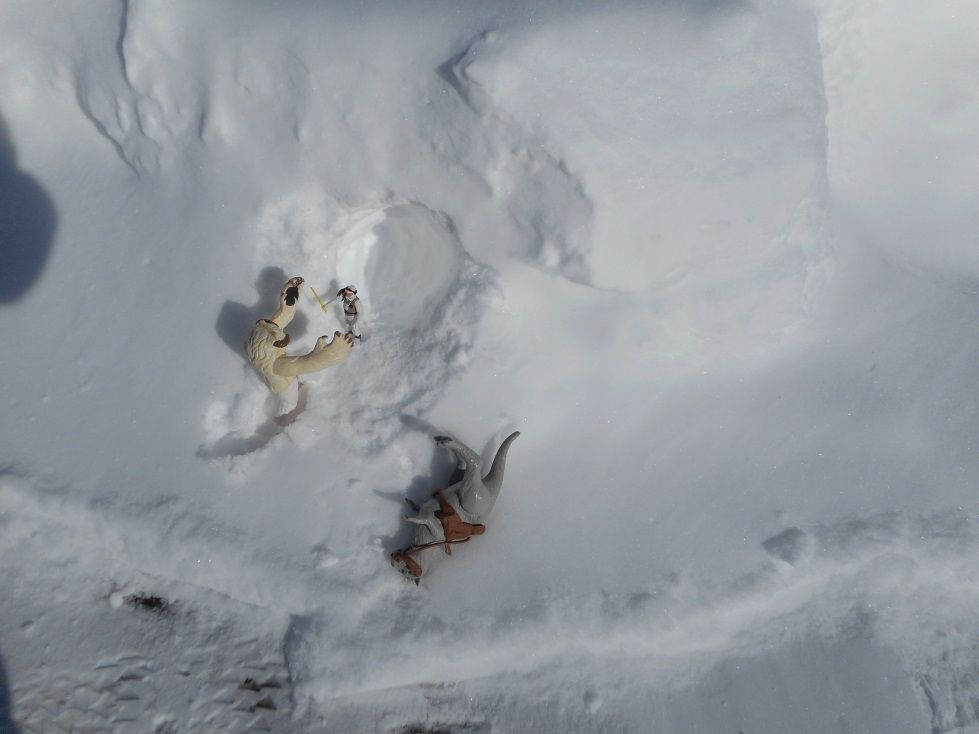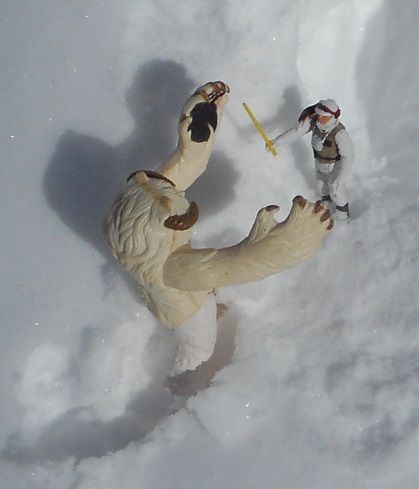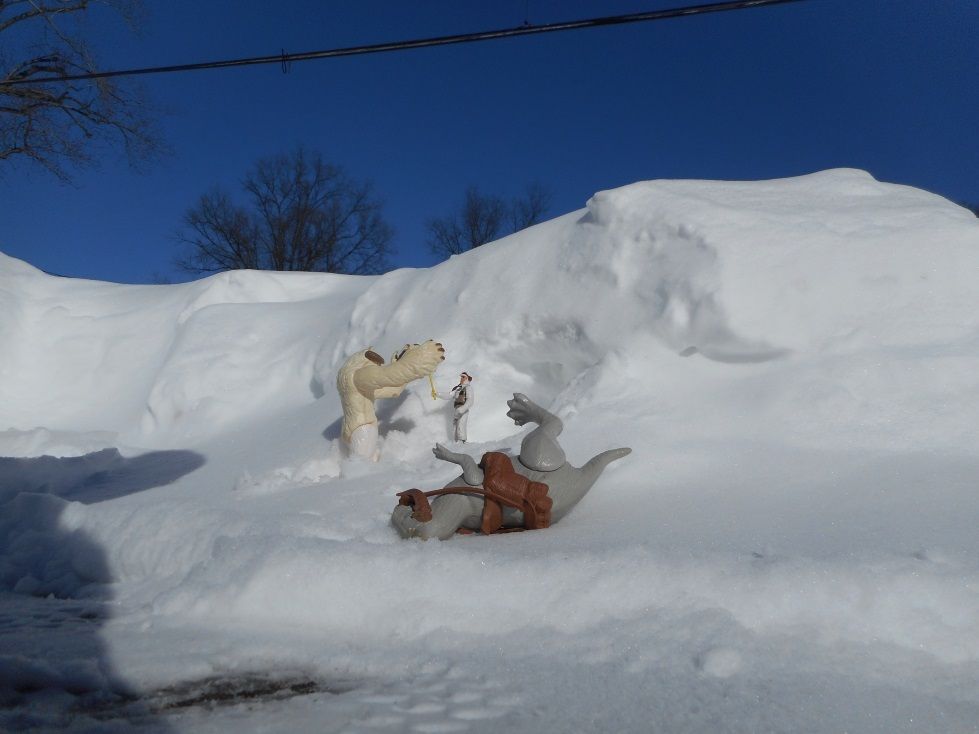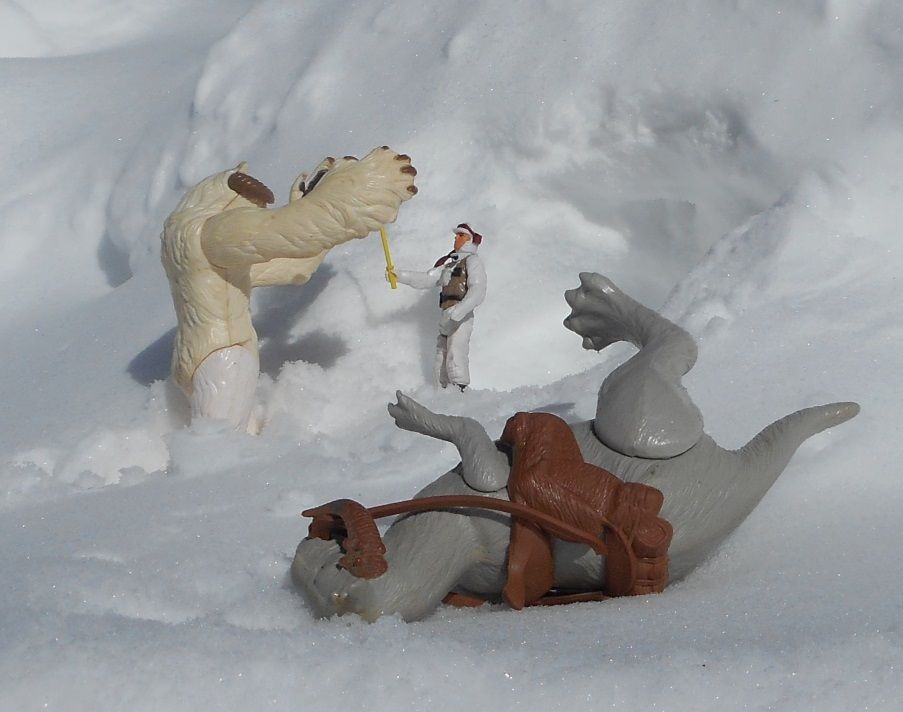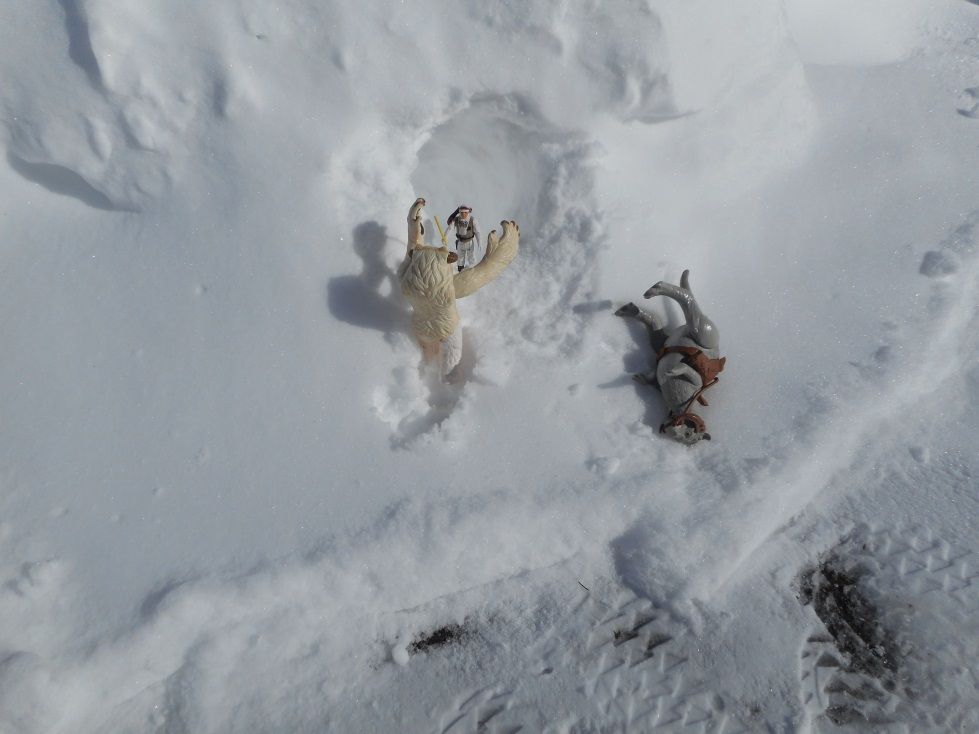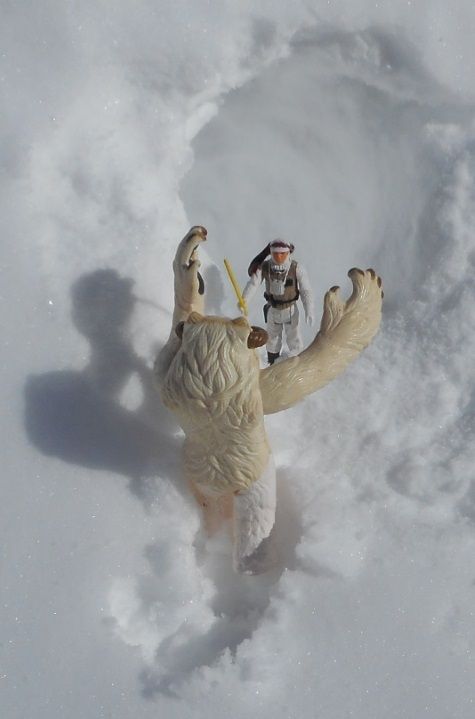 I liked how the snow settled post sidewalk clean-up so I made a quick cave here too ...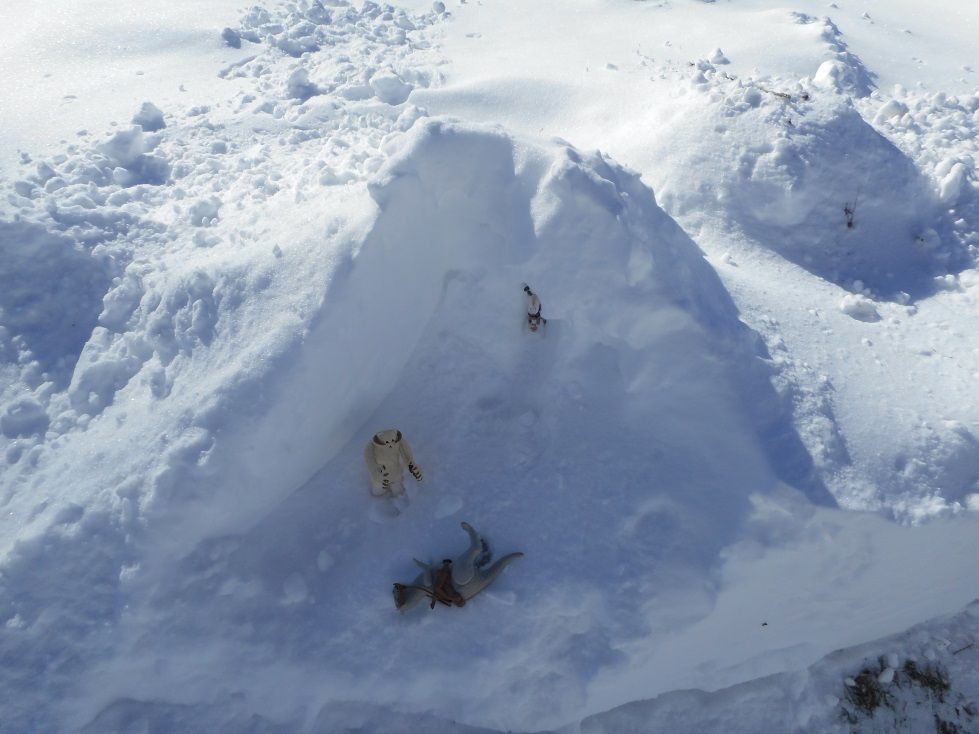 Han to the rescue ...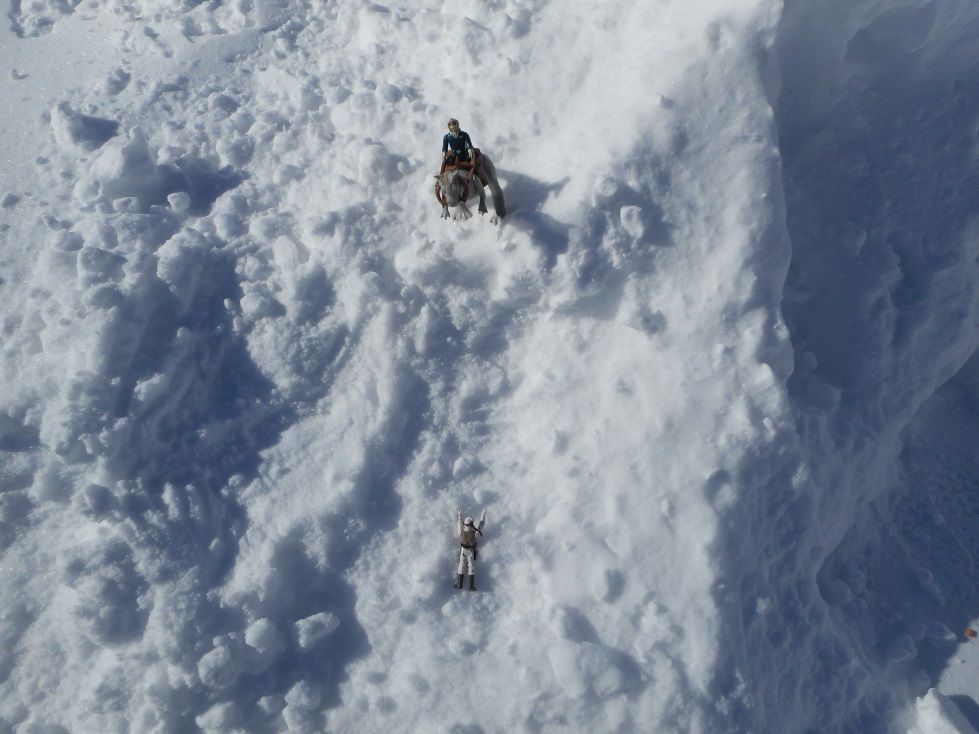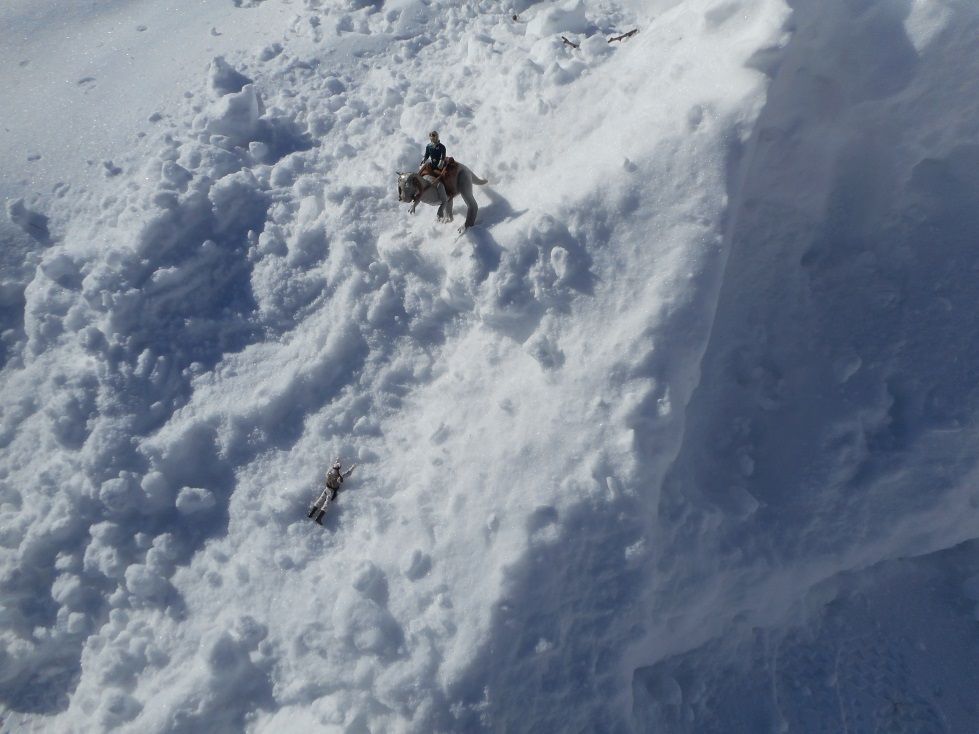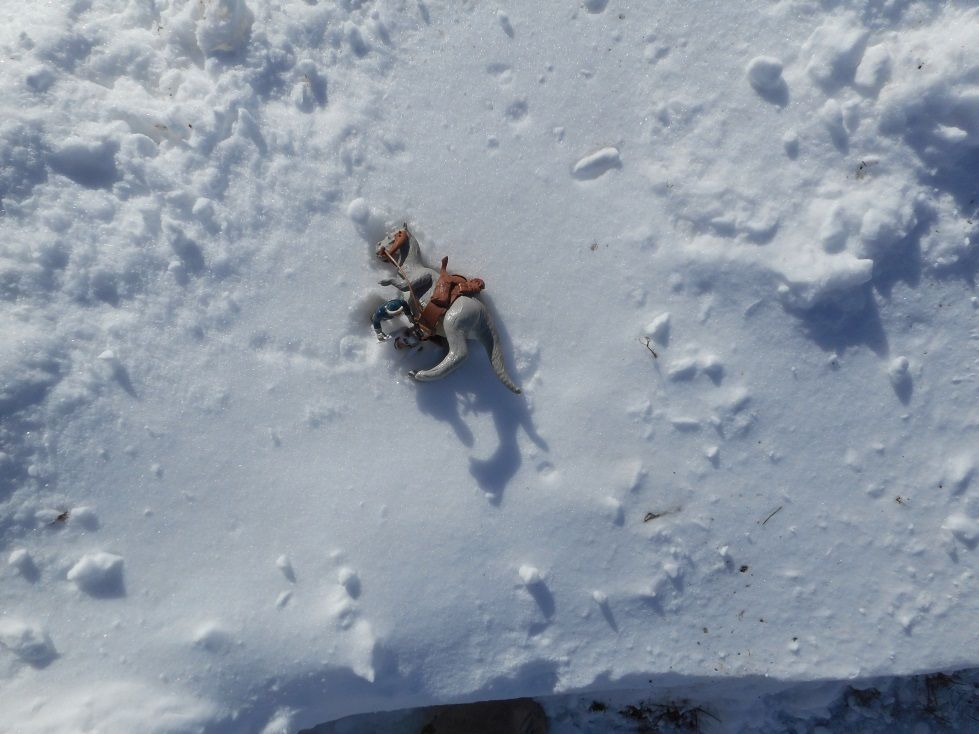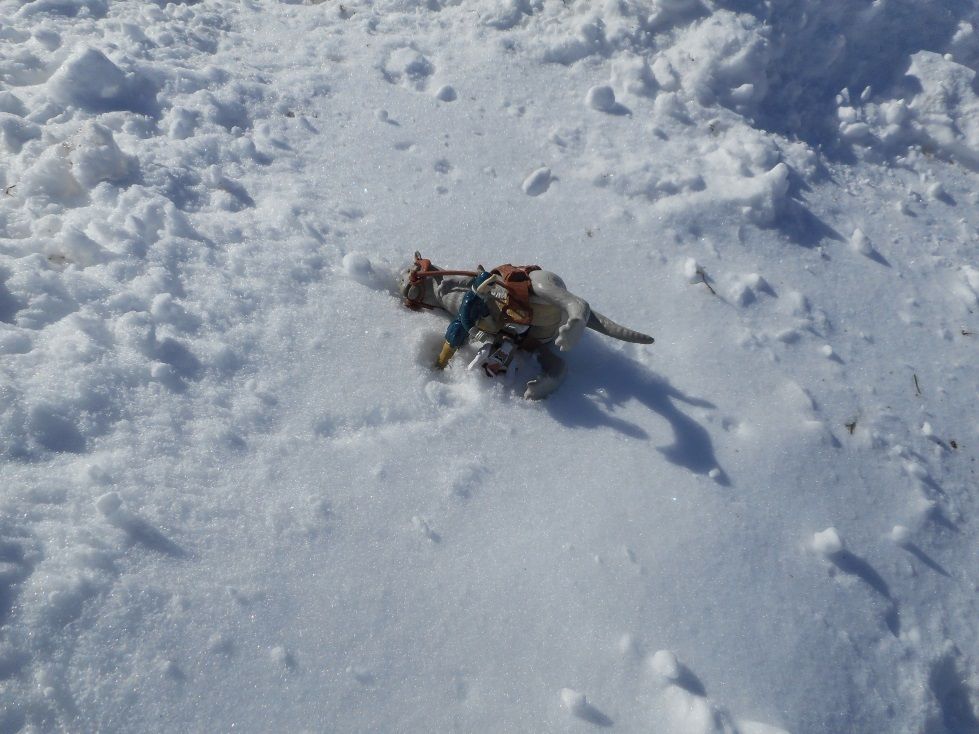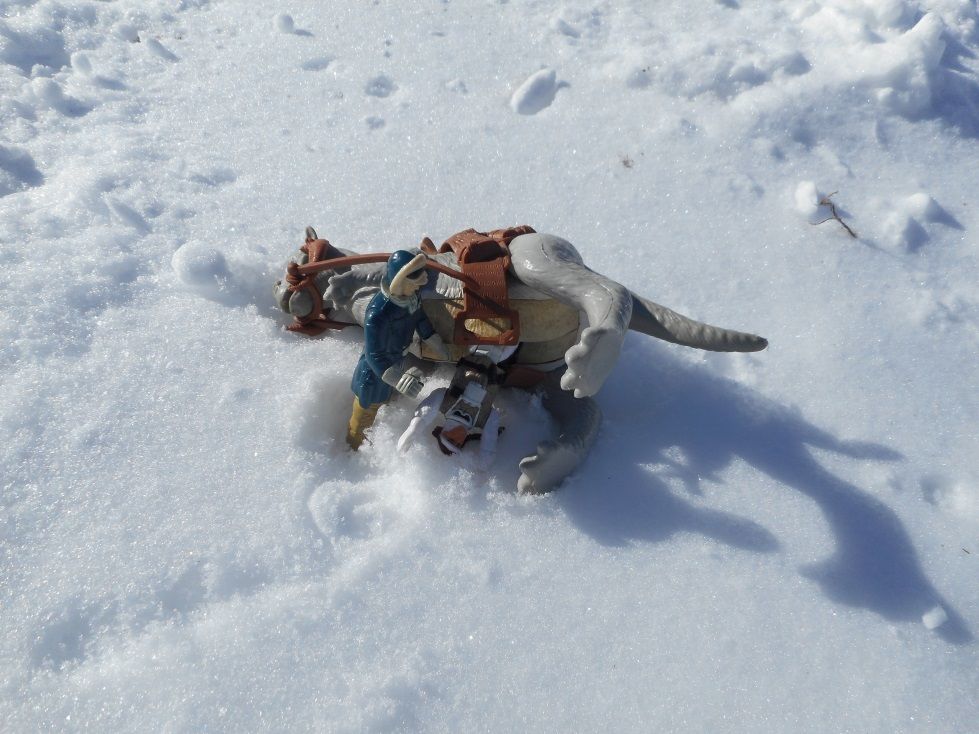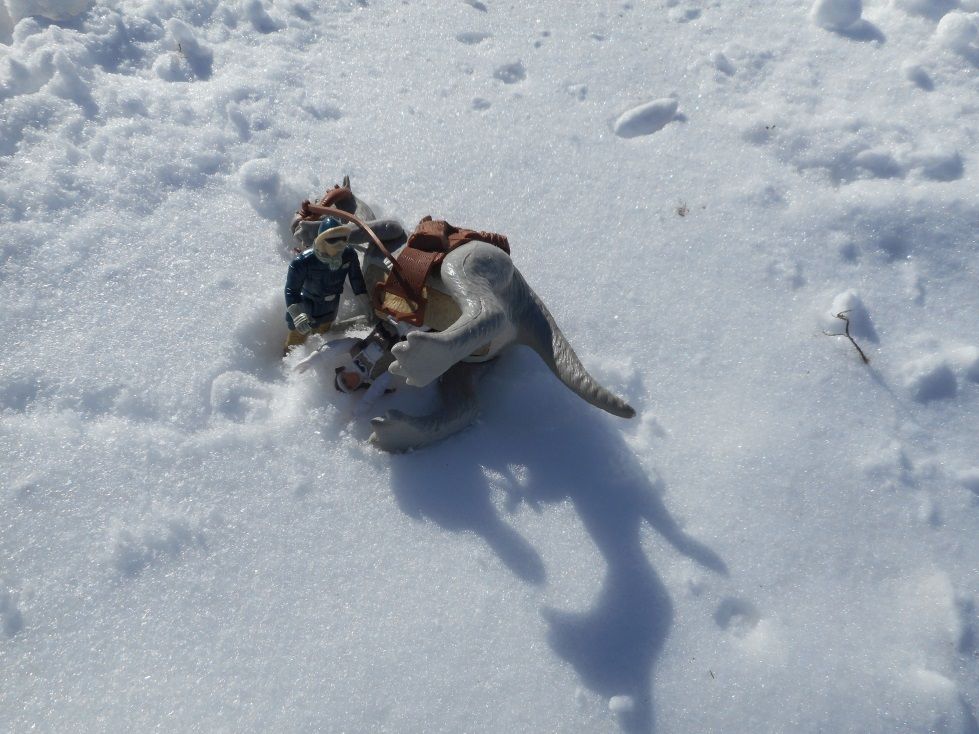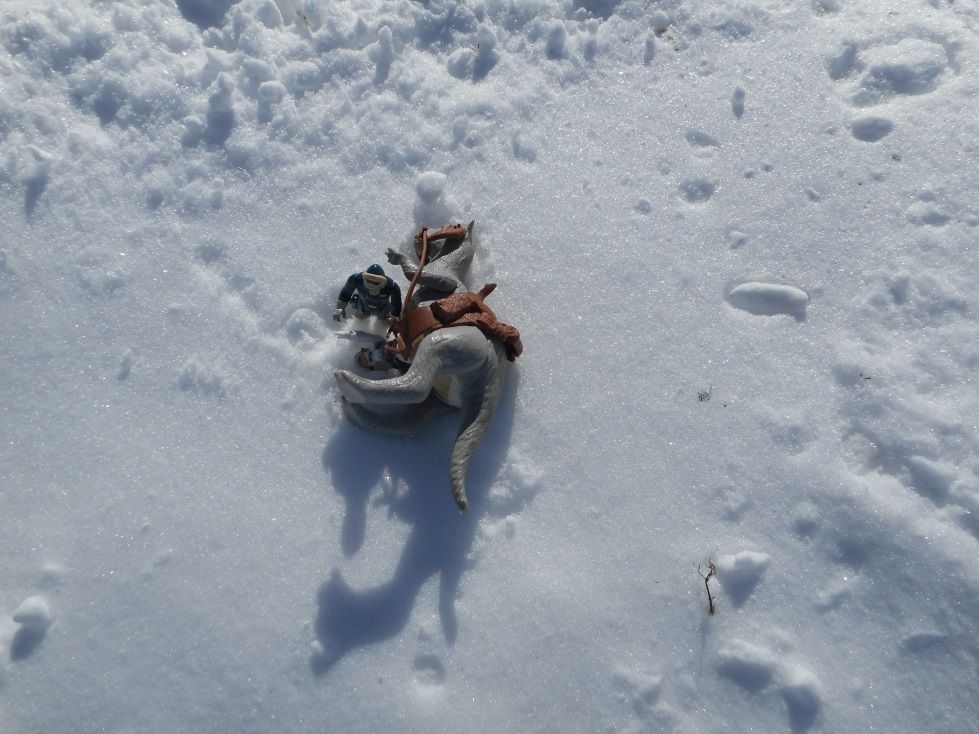 Here is the photographer next to his work of art: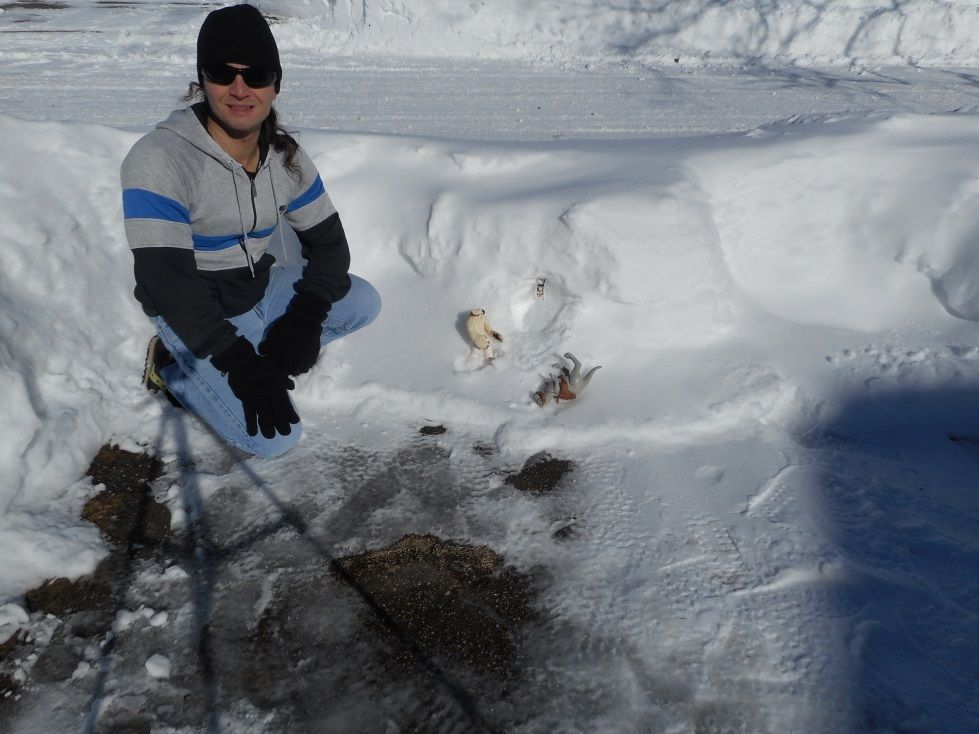 There will be more to come this week!!!
Update (January 30, 2016): I finally put together a video version of the photoshoot:


Here is the url in case the video does not embed properly: https://youtu.be/tPPgona6gFA