Once again, Fort Mifflin in Philadelphia, Pennsylvania hosted the U.S.C.T. United States Colored Troops Civil War Reenactment. It was a two-day event. This blog entry features photographs and videos of the second day (Sunday, April 7, 2013). The event featured camp life, firing demonstrations, displays, lectures, music and more.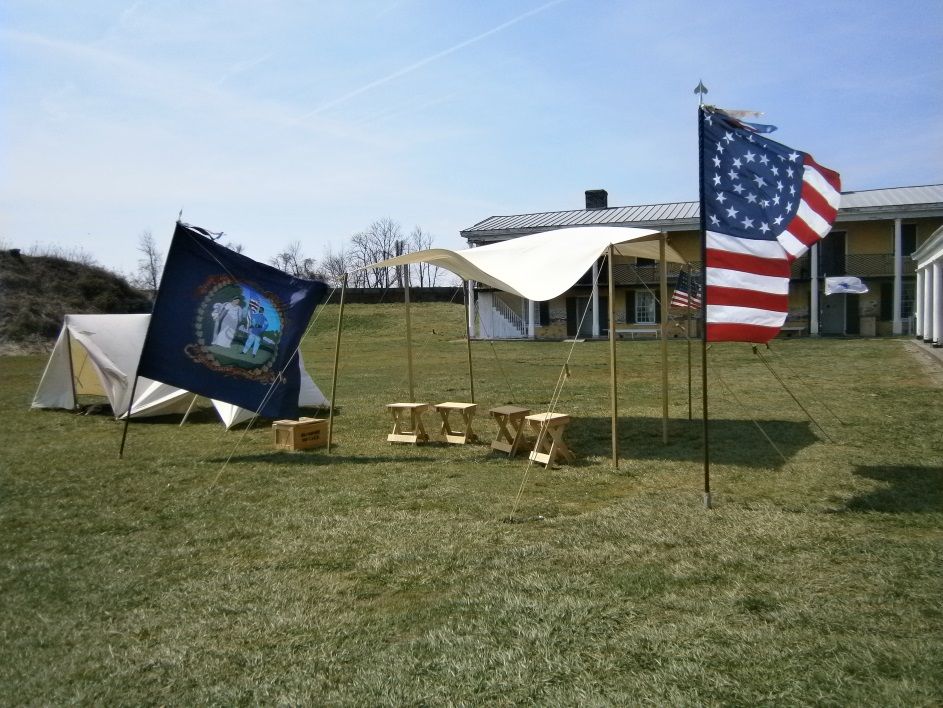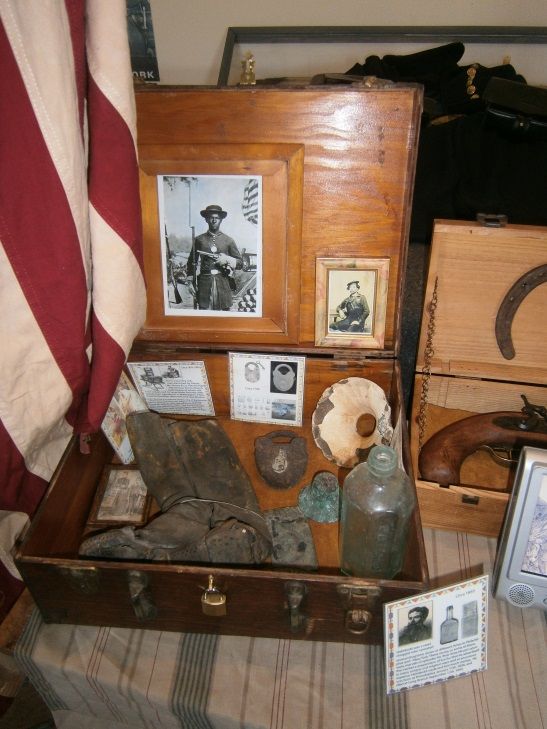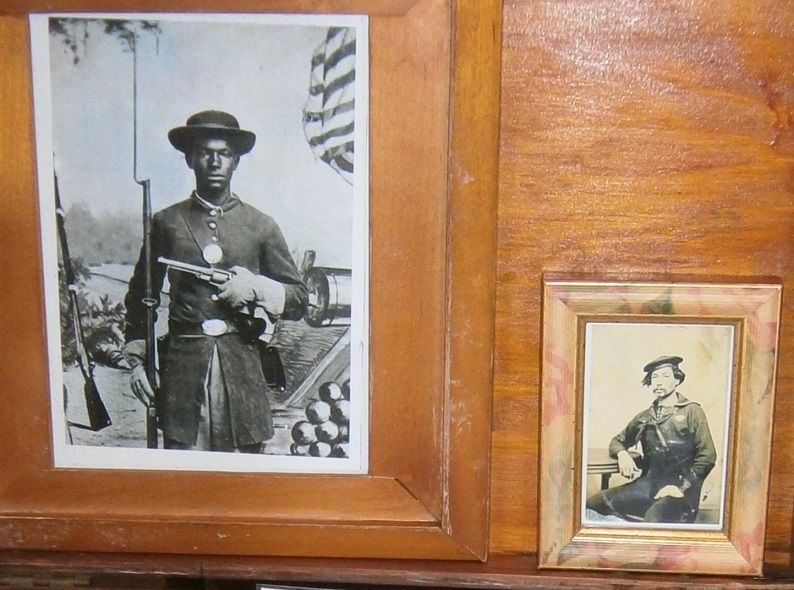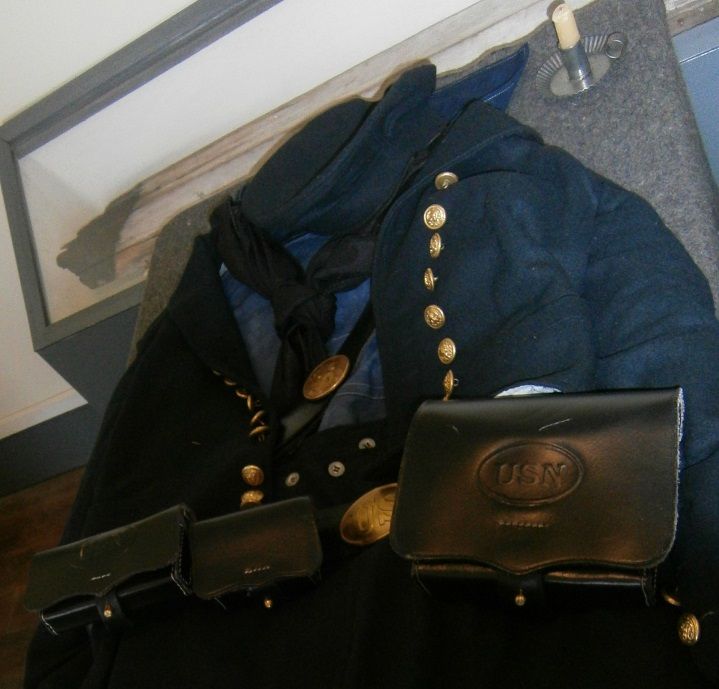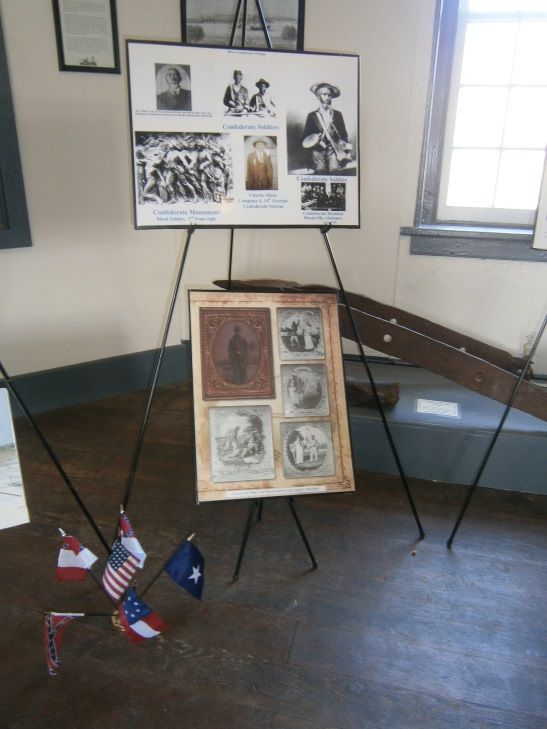 Here is a photo of Antoine Watts portraying Jacob C. White (there were some great stories about incidents on horse carts):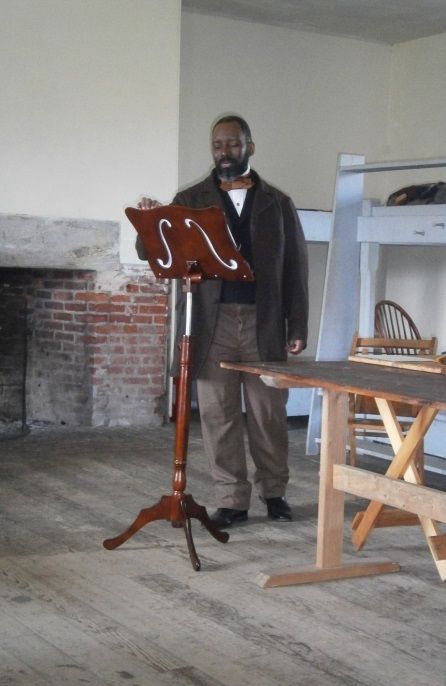 A band known as Becton Kemp And Watts (featuring Joe Becton, Crystal Kemp and Antoine Watts) performed a few songs. Here is a photo of the band: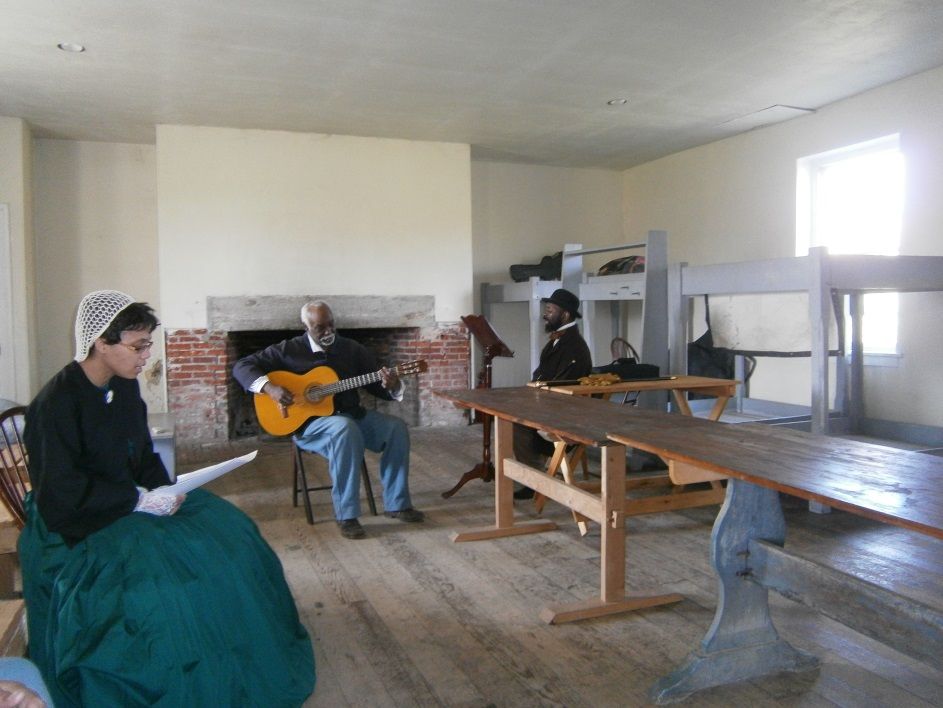 I do have some Becton Kemp And Watts performance videos. First off, youtube is giving me trouble. In all of my years on that website, this is the first time youtube is giving me problems over copyright. All of the

songs I uploaded are public domain so I was shocked to see a third party claim. The problem is that shady people have put copyright claims in for songs that are many years old and youtube is allowing them to make money off of the work of other people. Just so you see how disgusting the matter is, someone has a copyright on the music playing while the American Flag is lowered and youtube facilitates this with new software that can listen to a video without a title being in the video. I uploaded the following five videos and youtube put copyright claims in for three of them so I deleted them and uploaded them to my photobucket account. When I heard about youtube being sold to google in 2006, I knew it would cause problems. The problem with photobucket is the size limit. The same can be said for vimeo. Dailymotion uses ads so for now, photobucket is my only option. In order to upload them to photobucket, I had to decrease their megab

y

te size using Windows Live Movie Maker. They are now of lesser quality. I hope to run into Joe at the Neshaminy Reenactment later this month so I can give him a CD with the original higher-quality versions. Now for the videos ...
Here they are performing "Battle Cry Of Freedom" ... the "Union Version" of course:
George Frederick Root wrote this song in 1862. Like a fool, I was not paying attention and I left Crystal out of the footage. She is in the other concert videos.
Here they are performing "Goober Peas":
The url for the above video: https://www.youtube.com/watch?v=ktVRdZswhTk
I am the guy speaking in the beginning (in reference to the newspaper article). This song was performed by Confederate Soldiers during the War Between The States. The reason why it was performed at this event is due to the word "Goober" itself. It is derived from the West African word "nguba" which translates into our language as "peanut". Peanuts were transported on the same ships as captured slaves and the variation of the term nguba survives to this day. More information can be found at this link: http://www.answers.com/topic/goober
Here they are performing "Give Us A Flag":
The url for the above video: https://www.youtube.com/watch?v=Pe3xtdwznl8
This song was written by a Black Soldier from the 54th Massachusetts Regiment in 1863. The following links will give you information and the lyrics to the song: http://www.scholarlyediting.org/2013/editions/aa.18630620.1.html & http://www.musicanet.org/robokopp/usa/giveflag.htm
Here they are performing "Amazing Grace":
This video features footage of the second day in four parts
[

1. Firing Contest (3rd Regiment, 6th Regiment and 26th Regiment), 2. Final March, 3. Lowering Of The Flag and 4. Final Words

]:
The

F

inal

M

arch ...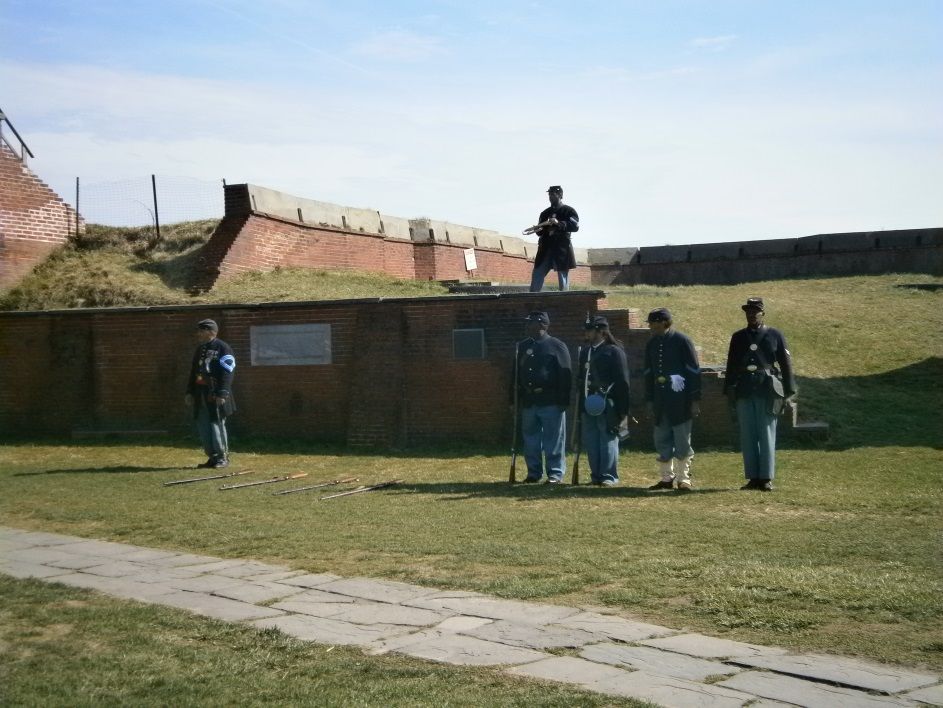 Here is the flyer showing the it

i

nerary of the day: