A fantastic Reenactment of the Siege Of Fort Mifflin (sometimes referred to as The Battle Of Mud Island) took place on November 13 and 14, 2010. This blog entry specifically covers the Reenactment held on the 14th. As a number of you have seen from my previous entries, Fort Mifflin is located very close to the Philadelphia International Airport and airplanes fly overhead quite often. Just before the Reenactment began, a British Airways jet flew overhead and a few of the guys portraying the British Forces cheered. It was pretty funny. It was flying in the same direction as the British offensive too.

Here is a sign that makes reference to this very battle: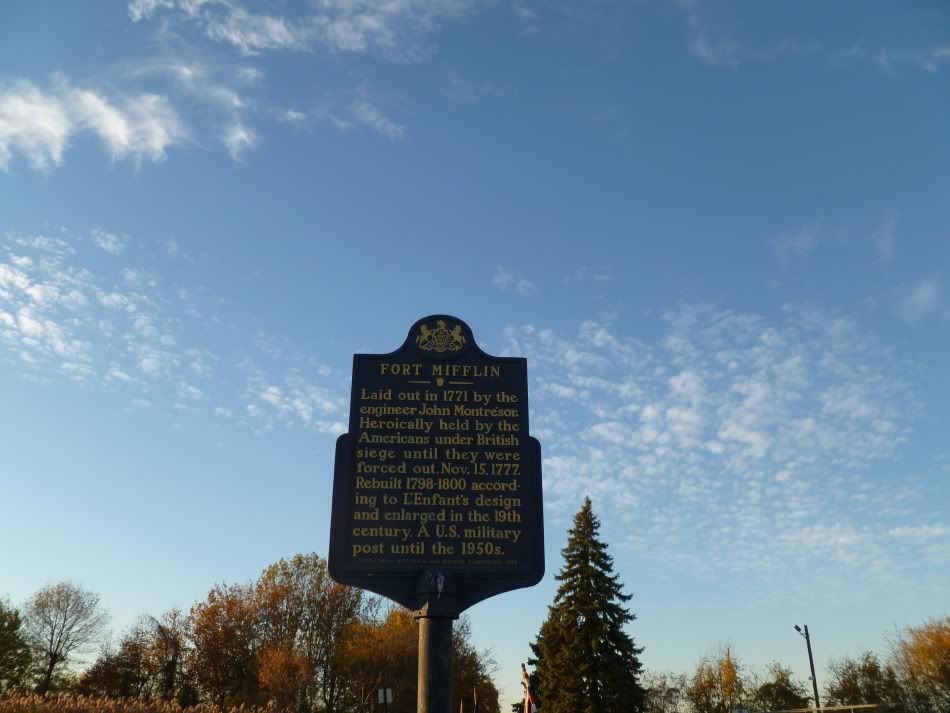 A gathering of reenactors prior to the battle: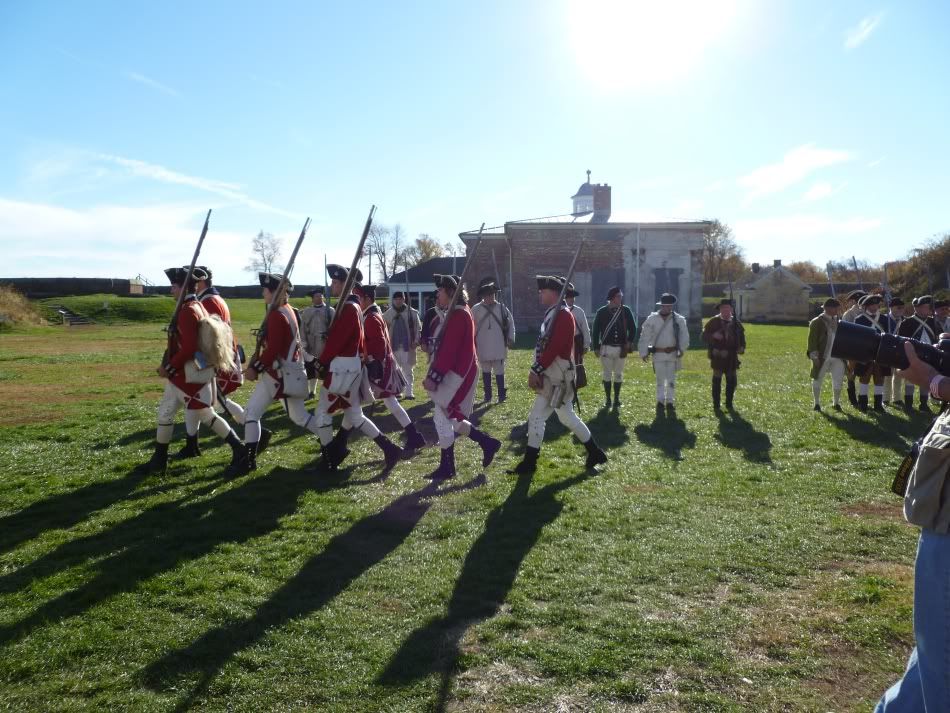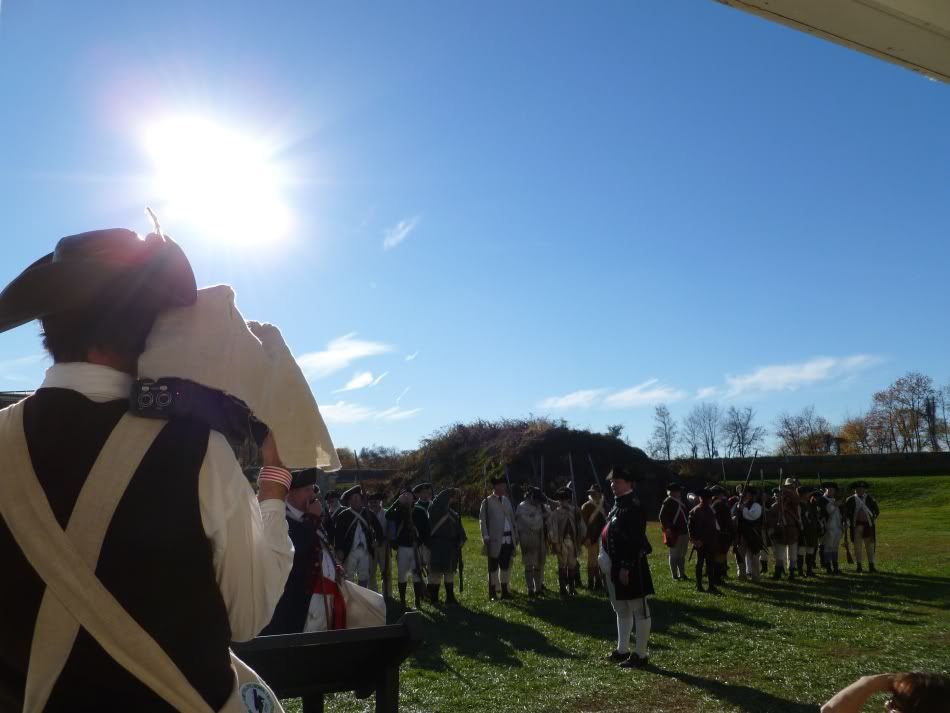 The start of the battle. I had a great spot above the action. You will note two Colonists on the right: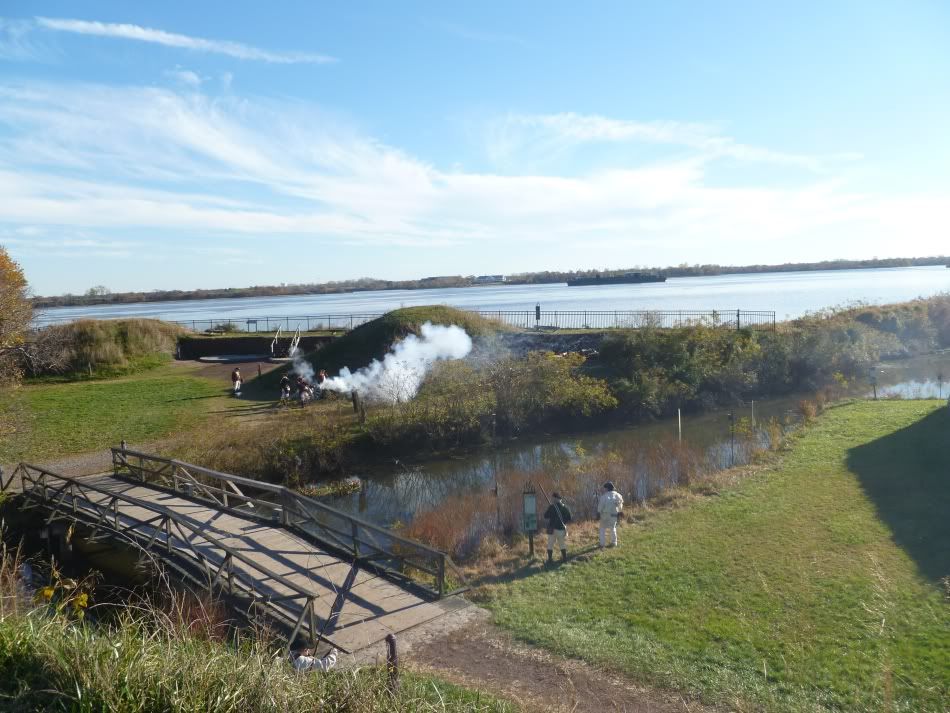 The next three are images I made from the videos (screen caps you could call them):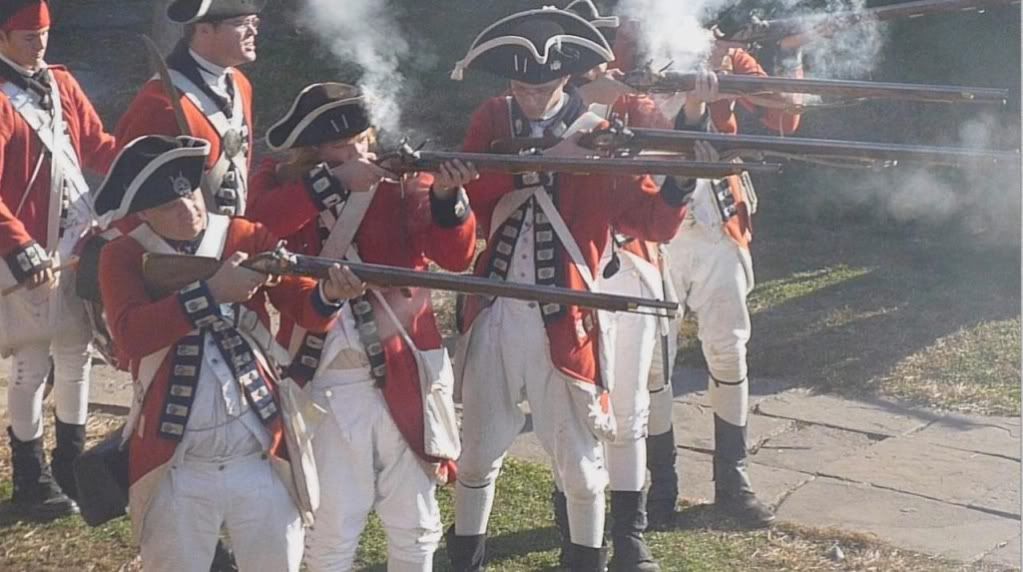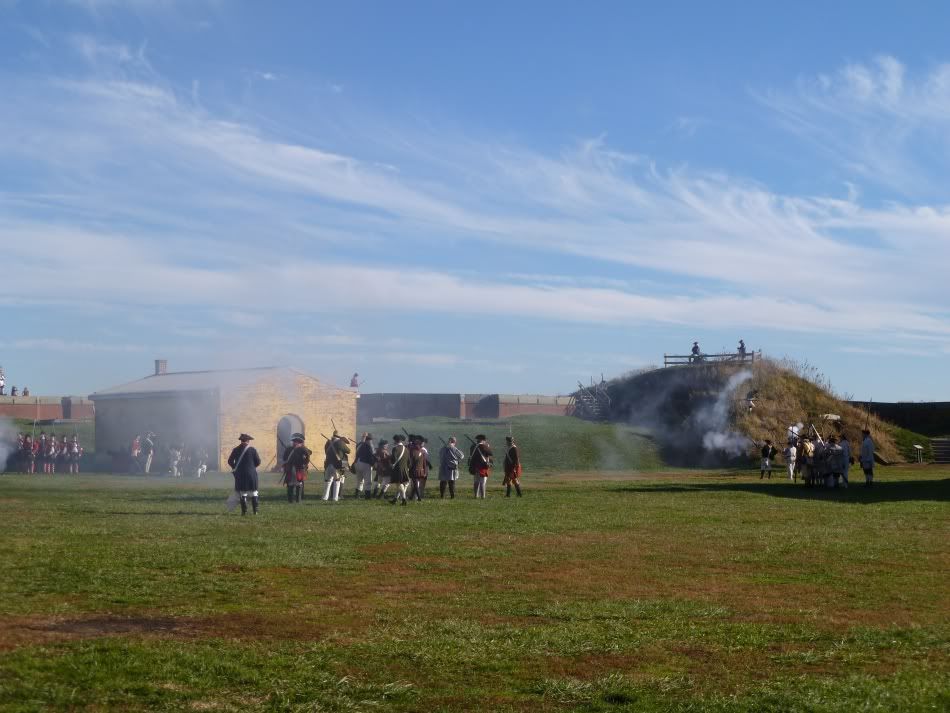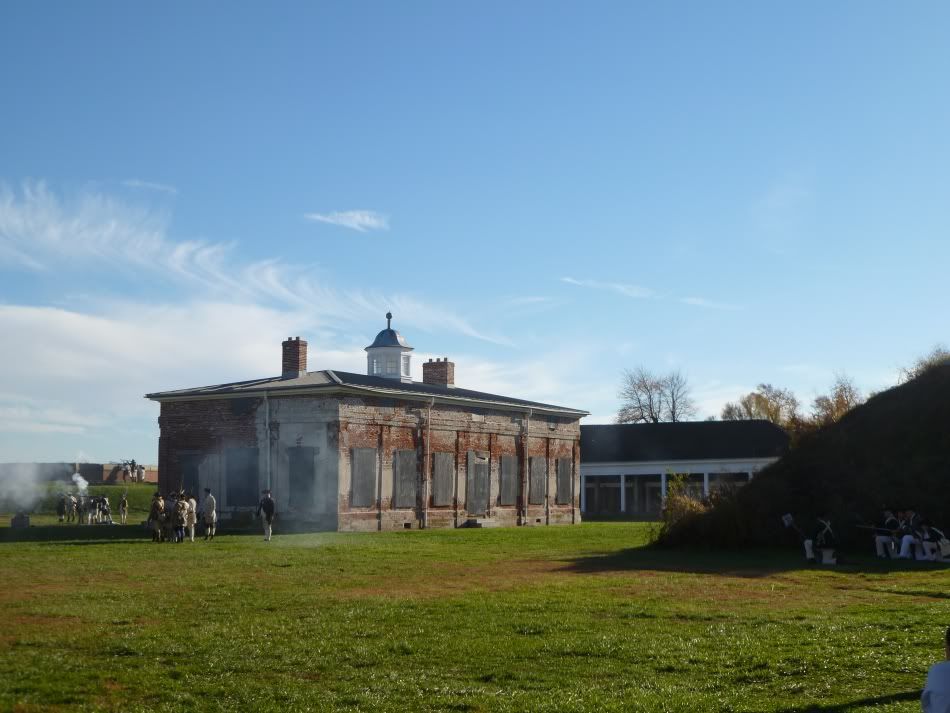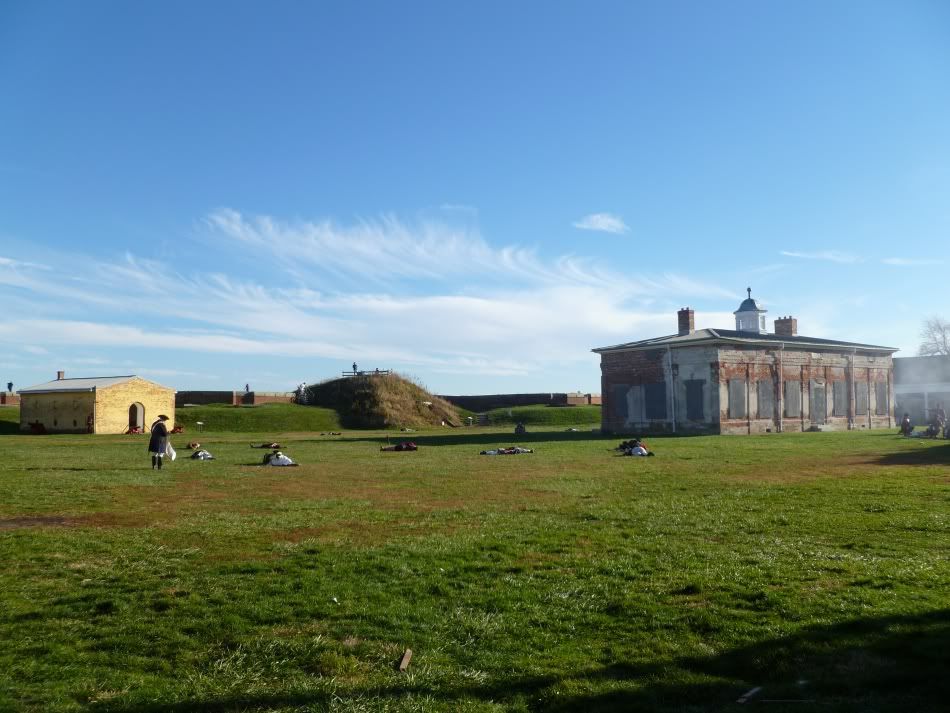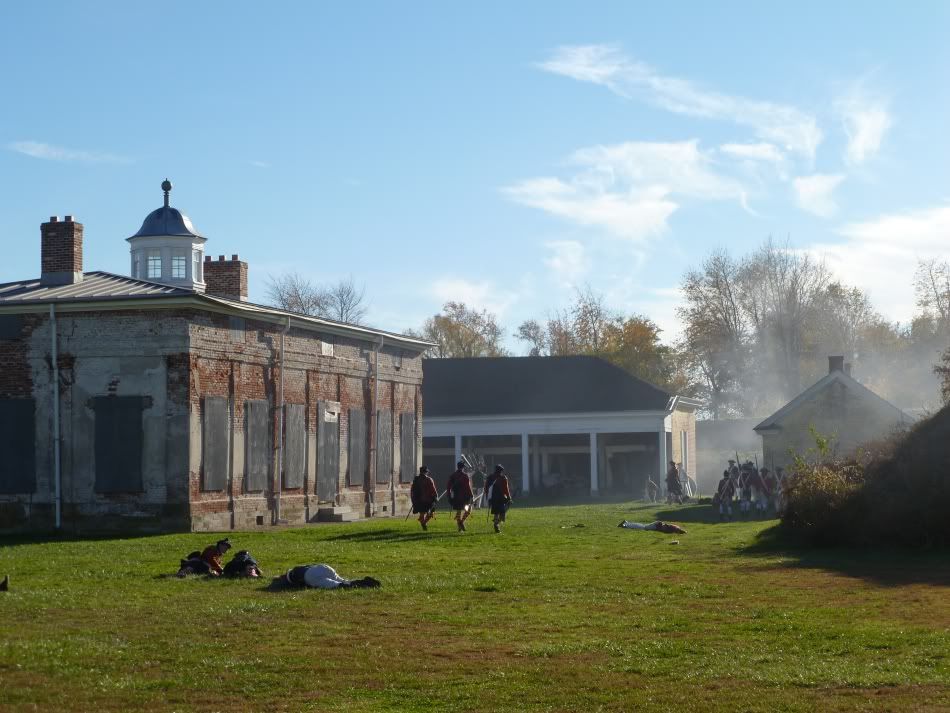 Post-reenactment gathering:

I bought a Fort Mifflin Flag at the gift shop:

Many more photos can be found at this link: http://s169.photobucket.com/albums/u213/portaltothepast/Reenactments/Revolutionary%20War/Fort%20Mifflin%2011-14-2010

I recorded and uploaded six videos from the event. They can be found on my youtube page (http://www.youtube.com/MichaelTheResearcher) using the search term "Siege".