Today is George Washington's Birthday and we are going to go back in time to his 148th Birthday Anniversary Celebration held in 1880. Here is a promotional flyer from that event ...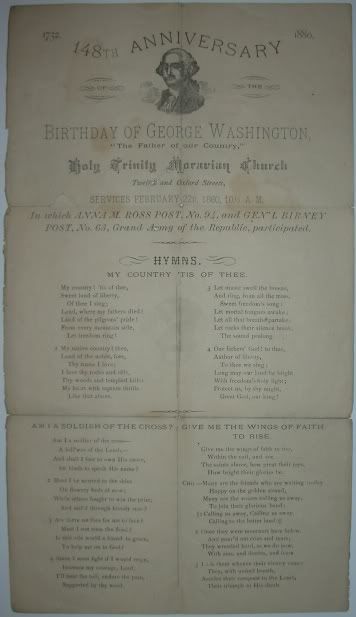 Close-up shots (note the reference to the Grand Army Of The Republic)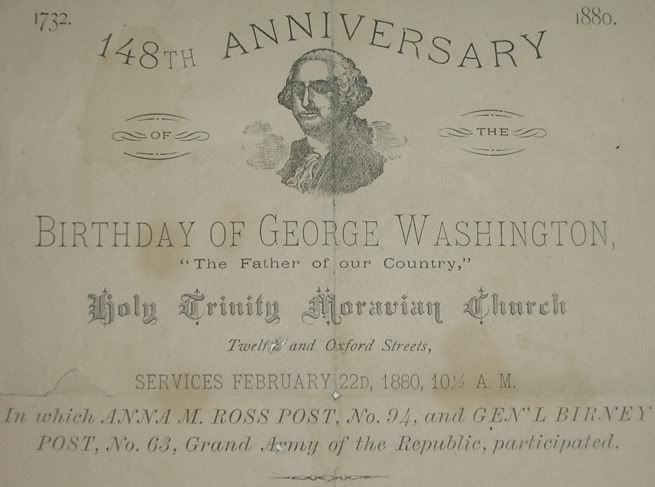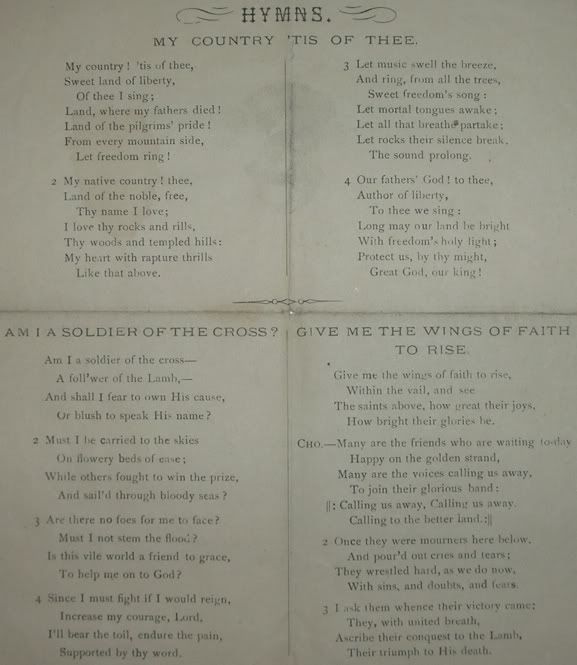 A newspaper (Gazette Of The United States) from the time of his Presidential Administration (October 2, 1790) in what can be referred to as relic condition

George's name in type after an Act along with some other well-known figures in American History whom you might recognize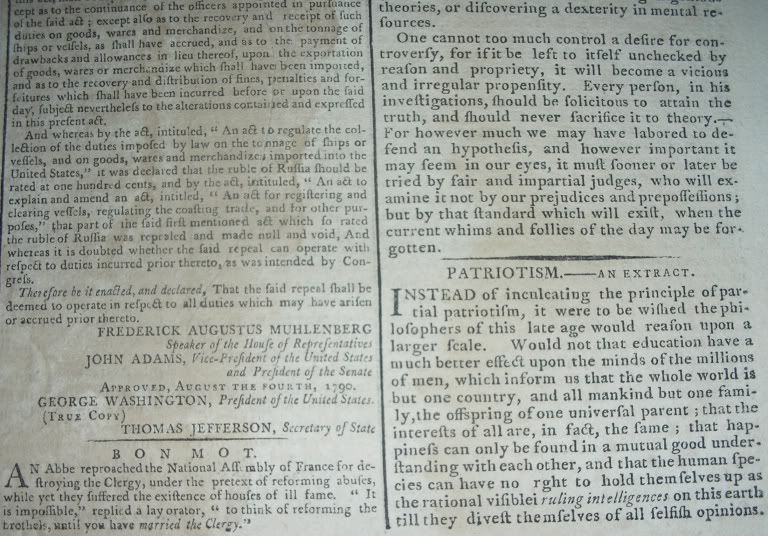 Here are some tokens and coins featuring portraits of Washington. I will go into greater depth and description of these at a later date. I plan on doing a full report on these exciting and misleading items.

From left to right, top then bottom ...

Obverse: "GEORGIVS TRIUMPHO"; Reverse: "VOCE POPLI" 1783 - the Latin phrases are George Triumphant and Voice Of The People. Many tokens of Washington that people believe to be from the Confederation Period (named after the Articles Of Confederation) were made much later than the date on the token. This is the rare exception as it is known to have circulated during that time period. The portrait looks nothing like George Washington and looks far more like George III. This is due to the fact that although he was well-known, a number of people still did not know what he looked like. A truly outstanding piece of Early Americana.

Obverse: "WASHINGTON PRESIDENT 1791"; Reverse: "ONE CENT" (and under the eagle, "UNUM E PLURIBUS" meaning One Out Of Many). This coin is real, but not real meaning it was made in the year 1791, but was unlicensed. Washington did not want his image to be depicted on any coins since this was typical of monarchs. Furthermore, this cent was made by the British in a bid to have a contract with the new nation. Washington wanted no part of it as he desired to have the minting done in America. A fantastic "could have been" specimen and an example of outsourcing rejected.

Obverse: "GEORGE WASHINGTON"; Reverse: "LIBERTY AND SECURITY". This was made around the year 1795 while he was in office. Awesome portrait - this is my favorite of all Washington tokens and coins.

Obverse: "WASHINGTON & INDEPENDENCE 1783"; Reverse: "UNITED STATES" (and at the bottom, "T.W.I." and "E.S." ... these initials give intriguing clues as to who made this token and thus when it was made). This is one of a handful of tokens bearing an eighteenth-century date, but was made in the nineteenth century. This was likely produced sometime between the 1820s and 1850s. People are constantly advertising and selling these as authentic Colonial and Confederation-Era items ... including honest and reputable political memorabilia dealers who do not know the history pertaining to these kinds of tokens. Exhaustive, yet still little-known, research has gone into this particular issue. Much more on this area of collecting when I make an actual website.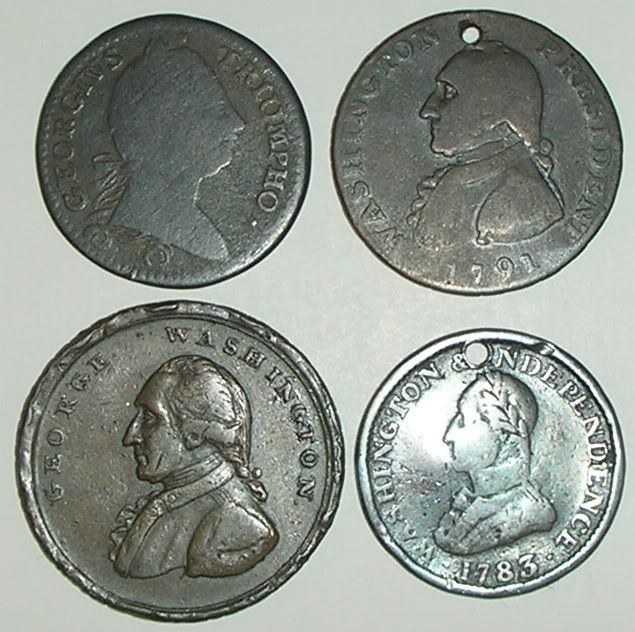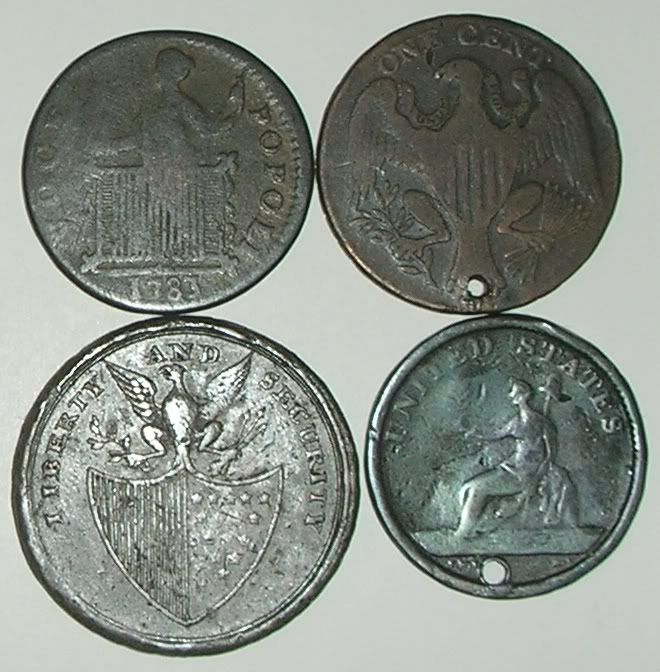 Another Birthday has come and passed. Thanks to all who have been reading this blog!