The Planet Venus was out and quite prominent on May 16. I thought it was a special occasion to bring out a clay statue I made of The Goddess ... it is a reproduction of the classic Venus De Milo. Since I made it, I refer to it as the Venus De Miko!

The Moon and the Planet Venus: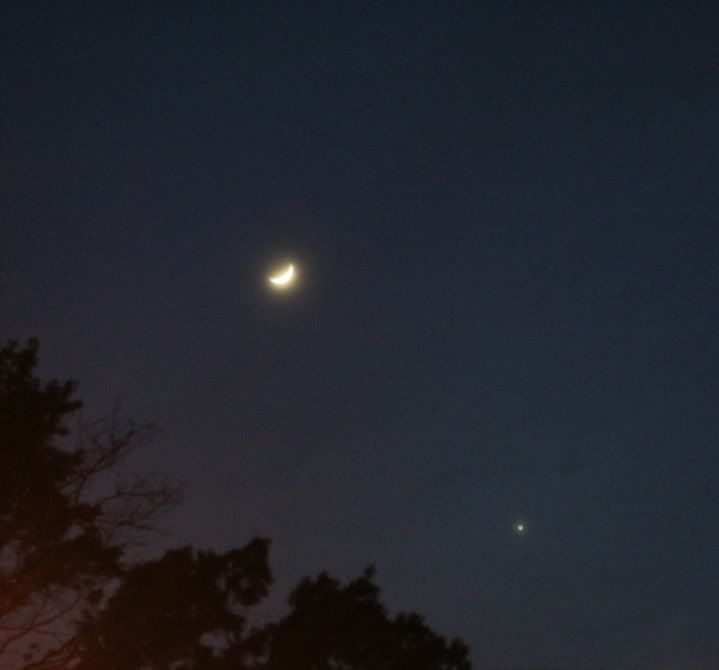 I took a few photos and could not decide on one or two so here are all of them ... each has unique color and atmosphere to it.
Check out The Goddess statue standing near the Planetary Manifestation of The Goddess Herself!!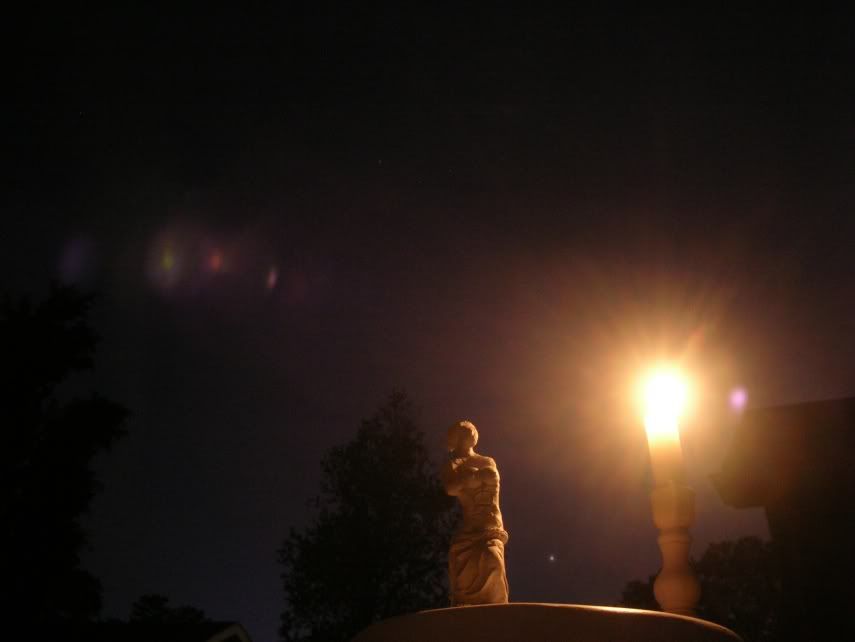 Close-up of the previous shot: